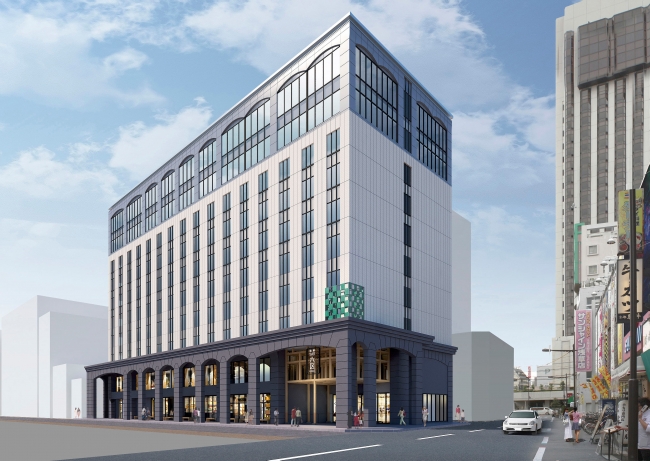 Nippon View Hotel Co., Ltd. (Head office: President and CEO, Taito-ku, Tokyo, Yuaki Endo) is the name of the newly directly managed hotel scheduled to open in Asakusa 2-chome, Taito-ku, Tokyo in spring 2020. We will inform you that we have decided to make a ward.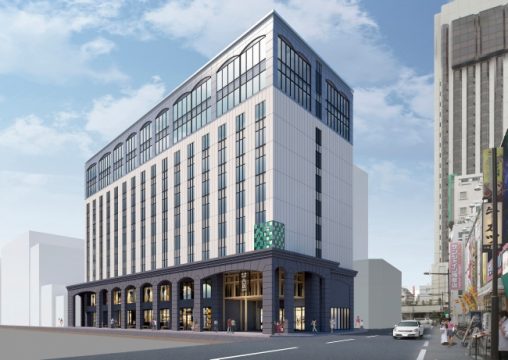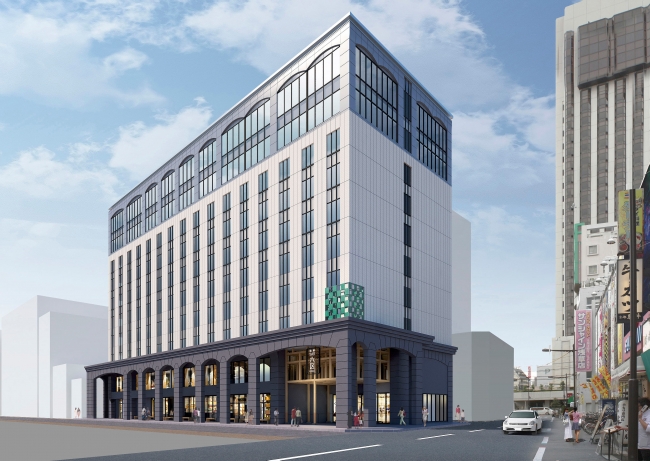 ---
---
In recent years, the number of foreign tourists visiting Taito-ku has rapidly increased with the increase in the number of foreign visitors to Japan, and therefore, it is expected that more foreign tourists will visit in the future.
Taito-ku where the hotel is located has many tourist attractions such as Senso-ji Temple, Kaminarimon, Nakamise-dori, Kappabashi Tool Town, Ueno Ameyoko, etc. Furthermore, it is close to Tokyo Sky Tree across the Sumida River and is attractive for foreign tourists. Content is rich.
In the Asakusa 2-chome area where the hotel is built, a cinema, a seat and a theater have been lined up since the early Showa era, and it boasts a prosperity as Tokyo 's premier downtown area. So, it is a place where good old Japanese traditional culture still remains.
As a hotel built in the historical tradition of entertainment culture town "Asakusa Park Sixth Ward", the new hotel name was decided as "Asakusa View Hotel Annex Sixth Ward".
With the full cooperation of the building owner Shochiku Co., Ltd., the hotel will add "Kabuki", which is a traditional Japanese culture, to the concept and make it a hotel with a sense of intimacy that is conscious of "Japanese."
There are 199 rooms, with a maximum capacity of 608 people.
In anticipation of use in the tourist scene, single rooms for single occupancy will not be set up, and all rooms will be for 2 or more.
In addition, 35 rooms, which account for approximately 17% of the total forecasted demand for foreign tourists, are designated as Japanese-style rooms and Japanese-style rooms.
吹 き A blowout on the 1st and 2nd floor entrance. The entrance is lined with wooden columns made of high-quality Nara Prefecture Yoshino-nada, where you can feel the beauty of Japanese art and welcome guests who come to you
<Hotel Overview>
【Name】 Asakusa View Hotel Annex 6 Ward
[Opening] scheduled for spring 2020
[Area number] A part of Asakusa 2-chome, Taito-ku, Tokyo (house number will be determined later)
【Access】 Tsukuba Express "Asakusa Station" 2 minutes on foot
Tokyo Metro Ginza Line "Taharacho Station" 8 minutes on foot
[Building owner] Shochiku Co., Ltd.
【Building scale】 Steel frame construction 10th floor
[Gross floor area] 9,951.70 m2 (plan / stole floor)
【Number of rooms】 199 rooms
【Attachment facilities】 Restaurants, others
<Company Profile>
Company name: Nippon View Hotel Co., Ltd.
Head office location: 3-17-1 Nishi Asakusa, Taito-ku, Tokyo 111-0035
Representative: President and CEO Yoshiaki Endo
Established: May 1953
Number of employees: 839 (as of April 30, 2019)
Capital: 2,794 million yen (as of April 30, 2019)
Description of business: Hotel business
<Reference materials>
https://prtimes.jp/a/?f=d13939-20190726-8802.pdf