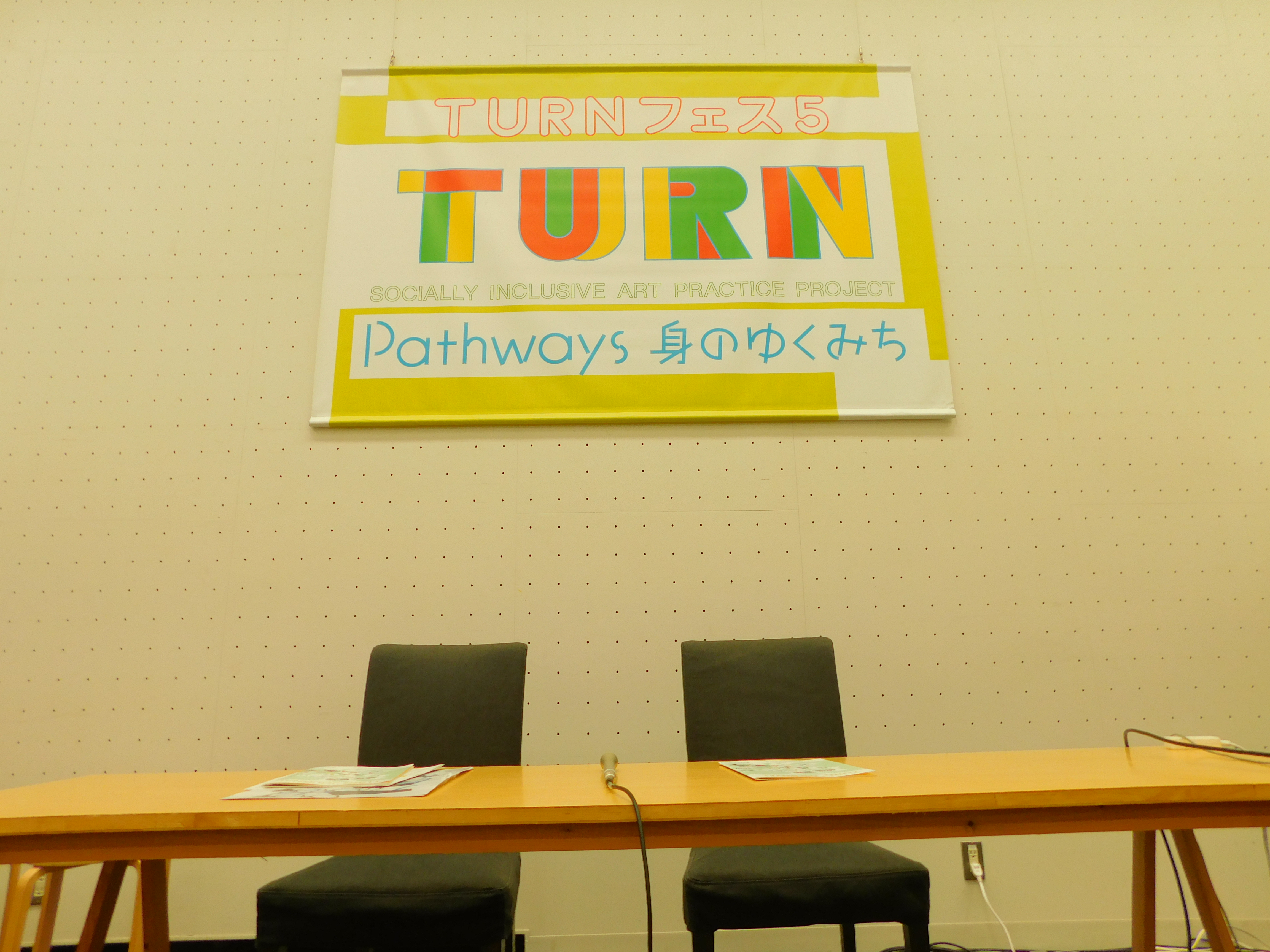 Today, from August 16th (Friday), the "TURN Festival 5" is being held at the Tokyo Metropolitan Art Museum for a limited period of 4 days.
There was a press preview the other day, so this time we will report on the pattern.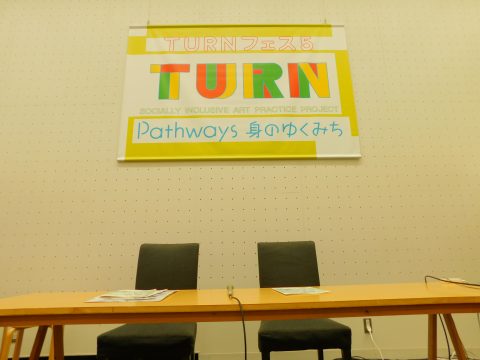 ---
What is TURN festival 5?
"TURN Fest 5" is a festival where people from various fields such as artists and welfare facilities gather and interact with each other through exhibitions, workshops, stages, talks, guided tours, etc. is.
TURN festival 5 has been held since 2015.
The theme for this year's fifth anniversary is Pathways.
We live every day by selecting a lot of "roads", but the shortcut to the destination is not always the best choice, and sometimes it is not a detour, sometimes a detour. Is not it?
That experience can open the way for the future.
You should be able to find new Pathways freely through events organized by over 30 participants gathered for this theme.
5 turns to experience at the venue
TURN 1. Future language workshop to let go of words
People communicate in various ways, such as speaking, writing and expressing with movement.
However, the communication is based on the perception of seeing and listening.
What kind of method is born when we remove such usual communication?
Let's find this new form of communication through this workshop.
TURN 2. A movie and expression made by students who see the sound
Silent movies are generally "no sound" images, but what if you "see" the sound?
Experience the transition of perception and ideas from workshops and screenings of silent movie production, and discover the fun and fun of thinking about what is sound and what is video.
---
---
(Filmmaker Yuri Makihara and members of the Tokyo Deaf Film Festival Executive Committee will make films with deaf junior and senior high school students.
(The movie will be screened in the theater on the final day through a series of film productions such as screenwriting, material shooting in Ueno Park, editing work, etc.)
TURN 3. Boatt Room-a room where you can enjoy the light with a blind blind culture-
It is a place where you can spend time without doing anything, regardless of whether you have an ear or eye disorder.
Do nothing, leave yourself on the spot, and share your time with someone, sometimes thinking about others.
TURN 4. TURN support station connected through experience
If you feel like you've never felt before or felt somewhere, and you feel frustrated, go to the nearest support station with TURN festival supporters.
He / she will help you when you are in trouble.
TURN 5. Salsa bar by Yumi Okubo and his friends
I think that there is an image of moving your body when you say "dodoru", but this is a room where you can enjoy the fixed concept of "dodoru".
Each one has a different rhythm.
Share the rhythm of your body with someone, including the heartbeat, and create a new rhythm.
Comments from the organizer
A briefing session on "TURN Fest 5" was held.
Mr. Mori Tsuji explaining about "TURN Fest 5" and two artists participating.
Filmmaker Yuri Makihara.
In charge of movie and expression workshops made by Deaf students.
(Makihara's movie work "LISTEN" will also be screened.)
"From the standpoint of the Deaf, I thought about a project that would make the Deaf more interested in the world of movies."
"I want you to make a new discovery through a movie made by the Deaf," says Makihara.
Keisuke Shimakage
For visually impaired people, we will develop and exhibit OTON GLASS that reads out the text instead.
The next concept derived from OTON GLASS will also be announced at the venue.
"I would like to think with everyone about the possibility of architecture and design that can be created at the same time as manufacturing to achieve diversity," says Shimakage.
Exhibition & Workshop Pickup
Atelier A workshop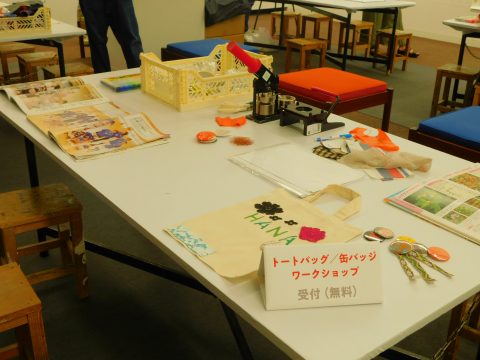 In this way, you can participate freely and enjoy manufacturing.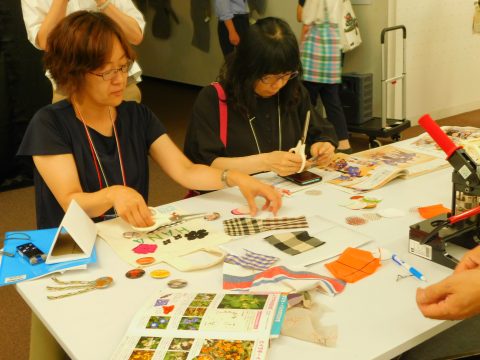 It's a whimsical greengrocer
On the roof of the old-fashioned Showa atmosphere, children and adults can come together and share time slowly.
Salsaber performance.
Your heart is released by fun music. From here, a new rhythm is born !?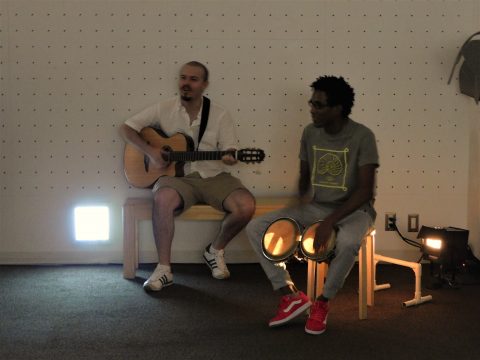 Tomoko Iwata "A Walk of Consciousness" The crumpled map I got
A workshop that crumpls a sheet of paper and makes it look like a map.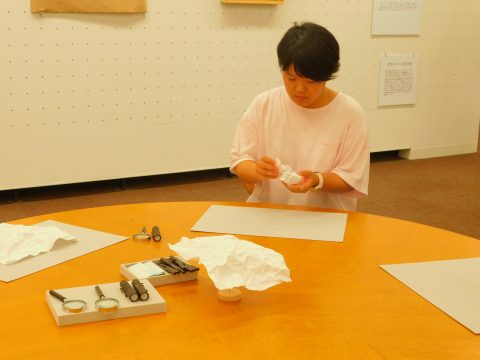 It's strange that an empty paper transforms into a road with an expression like this.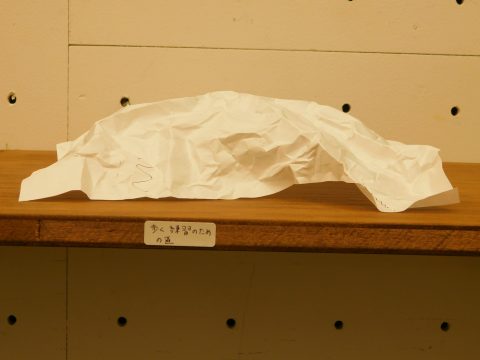 Katsuya Ise Exchange and charm of picture letter
Numerous picture letters drawn through workshops for senior citizens from 80 years old to the oldest 120 years old.
Many picture letters tell their lives.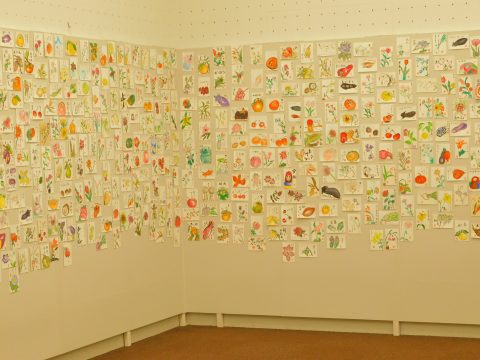 Summary
TURN festival 5 held today.
From the five turns of "letting the words go", "seeing the sound", "giving time", "connecting through experience", and "listening to the voice of the body"
If healthy people, people with disabilities, adults, children, and the elderly interact with each other to discover a little bit of awareness and find a new way even a little, isn't it wonderful?
"TURN Fes 5" for 4 days at the Tokyo Metropolitan Art Museum.
Please go to experience!
There will surely be new discoveries.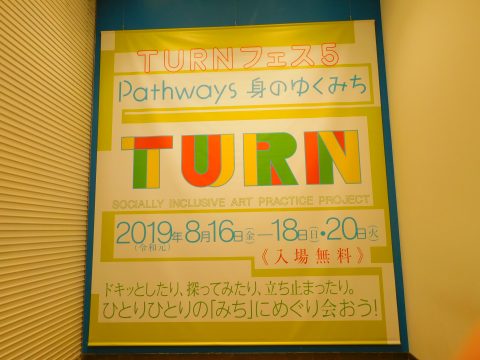 TURN festival 5 overview
■ Date: August 16 (Fri)-18 (Sun), 20 (Tue), 2019
■ Opening hours: 16th (Fri) 9: 30-21: 00, 17th (Sat), 18th (Sun), 20th (Tue) 9: 30-17: 30 * Last entry 30 minutes before closing Until
■ Venue: Tokyo Metropolitan Art Museum (8-36 Ueno Park, Taito-ku, Tokyo) Lobby Floor 1st and 2nd Open Exhibition Room
■ Admission: Free * Accessibility services such as sign language interpretation and character support
■ Organizers: Tokyo, Tokyo Metropolitan Foundation for History and Culture, Arts Council Tokyo / Tokyo Metropolitan Art Museum, Art's Embrace, a non-profit organization, Tokyo University of the Arts
■ Official URL: https://turn-project.com