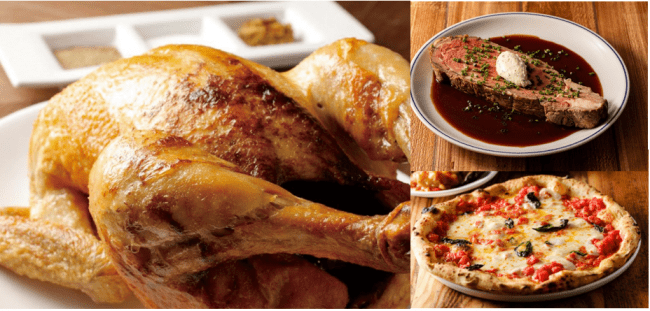 Operated by RY Corporation (Minato-ku, Tokyo, CEO: Fujio Yokoyama), all LA COCORICO stores, 4 Merengue stores, New Bistro Gaburi Meguro store, Chirombo Marina In March 2020, as a support campaign for self-restraint, spring break, and teleworking, you will receive a 30% discount on rotisserie chicken and roast beef and take out one pizza for the second pizza, March 2020. It starts on Friday, 27th.
■ Background of implementation
Due to the spread of the new coronavirus, the number of people who take lunch or dinner at home, such as spring breaks for school closures and telework (work from home), is increasing.
In addition, movements to stop unnecessary and urgent outings such as cancellation of events and events and banquets are spreading.
Under such circumstances, the Company enjoy "Restaurant of the taste reasonable even at home", and became a carry to carry out "a little luxury !! takeout limited deals campaign at home".
■ A little luxury at home! ! Takeout limited deals campaign
【Implementation content】
LA COCORICO Rotisserie chicken (one chicken) 2,900 yen → 2,030 yen 30% OFF
Merengue Hawaiian BBQ chicken (one) 2,300 yen → 1,610 yen 30% OFF
New Bistro Gaburi Meguro Thick cut roast beef 1,980 yen → 1,386 yen 30% OFF
Order one Chillombo Marina Ueno pizza → 2nd 0 yen
[Period] March 27, 2020 (Friday) – 2020 April 3, 0 (Thursday)
[Target store "L A COCORICO" all stores, "Merengue (Merengue)" 4 shop shop
" New Bistro Gaburi Meguro ", " Chirombo Marina "
<How to use and notes>
・ The implementation content differs for each store.
・ Temporary closures may occur depending on the facility, so please check in advance.
・ It is only handed over at the store. Because we will make it after receiving your order,
If you can make a reservation in advance, you can hand it over without waiting.
・ If you order 1 piece of pizza, 0 yen for the second piece, 0 yen for the cheaper one.
・ Campaign may be extended.
■ "LA COCORICO" Rotisserie Chicken
"LA COCORICO", which continues to drive the popularity of rotisserie chicken (roast chicken)
Special breeding chicken "Satsuma Herb Yuzudori", which has a very small distribution volume, is baked slowly and for a long time at an ultra-low temperature of 120-130 ℃.
To maintain a juicy and moist finish, high technology and the original taste of the material are essential.
Enjoy moist and juicy "Rotisserie Chicken".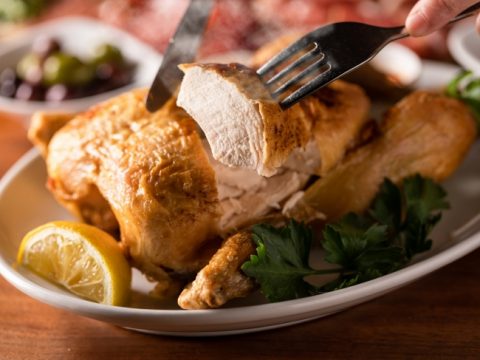 ---
---
■ " Merengue " Hawaiian BBQ Chicken
The Hawaiian Restaurant Hawaiian Café & Restaurant "Merengue" where you can enjoy unexperienced fluffy "pancakes" and Hawaiian "local foods" where a smile overflows the moment you eat.
"Hawaian BBQ Chicken Plate", the signage menu of "Merringe", lavishly baked a whole chicken entangled with a special Hawaiian sauce.
It is an indispensable boast of addictive menu.
■ "New Bistro Gabli " Meguro Roast Beef
Moist and soft "thick roasted beef" that has been baked at high temperature until the surface is browned, and then carefully burned in a kiln.
It is a dish with both taste and volume that does not bear the feeling of a treat with a sauce finished with roasted gravy and vegetables.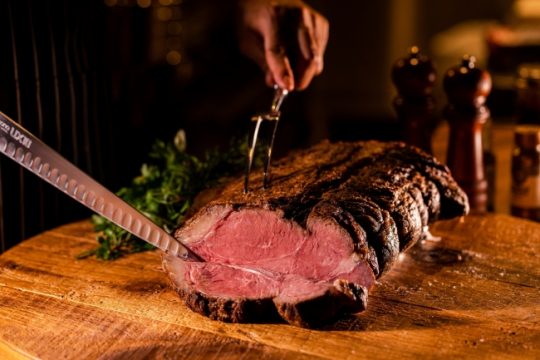 ■ "Chirombo Marina" Ueno stone kiln PIZZA
Authentic Naples visa to bake with authentic wood fired kiln and reliable technology from Stefano Farrara
Visas that are particular about the ingredients can enjoy the rich fragrance and flavor unique to wood fire.
<< PIZZA (Rosso) >>
・ Margherita 1,200 yen
・ Calabrese 1,200 yen
・ Bismarck 1,300 yen
<< PIZZA (Bianco) >>
・ DOC 1,300 yen
・ Quattro Formaggi 1,400 yen
・ Morta della ricotta 1,400 yen
* All prices are excluding tax.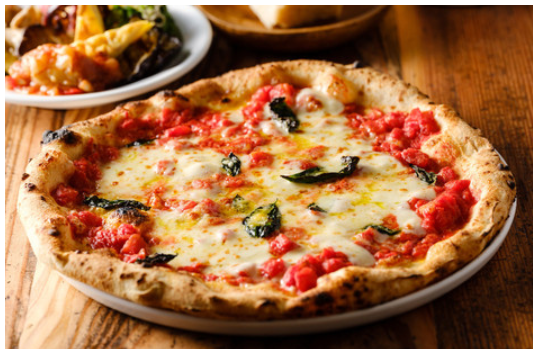 =============
List of implemented stores
=============


LA COCORICO Ueno Main Store
7-7-1 Ueno, Taito-ku, Tokyo Hotel Sunroute Stella Ueno 1F
TEL 03-5826-3571
URL http://www.la-cocorico.jp/ueno
LA COCORICO Ginza store
2-4-6 Ginza, Chuo-ku, Tokyo Ginza Bell Via 8F
TEL 03-5524-3301
URL http://www.la-cocorico.jp/ginza
LA COCORICO Shibuya
GEMS Shibuya 5F, 3-27-11 Shibuya, Shibuya-ku, Tokyo
TEL 03-5485-7621
URL http://www.la-cocorico.jp/shibuya
LA COCORICO Ueno no Mori Sakura Terrace
1-54 Ueno Park, Taito-ku, Tokyo Ueno no Mori Sakura Terrace 1F
TEL 03-3834-9221
URL http://www.la-cocorico.jp/sakura-terrace/
LA COCORICO Urawa
1-2-3 Nakamachi, Urawa-ku, Saitama City, Saitama Prefecture
TEL 048-814-0351
URL http://la-cocorico.sakura.ne.jp/urawa/
Italian & Rotisserie TRATTORIA LA COCORICO Yokohama East Exit
2-6-32 Takashima, Nishi-ku, Yokohama-shi, Kanagawa Yokohama East Exit Wisport Building 1F
TEL 045-440-5021
URL http://www.la-cocorico.jp/yokohamahigashiguchi
Cafe & Rotisserie LA COCORICO Yokohama Red Brick Warehouse
1-1-2 Shinko, Naka-ku, Yokohama-shi, Kanagawa Yokohama Red Brick Warehouse No.2 Building 192
TEL 045-225-8251
URL http://www.la-cocorico.jp/akarengasouko
Meringue Minato Mirai Store
4-4-1 Minatomirai, Nishi-ku, Yokohama-shi, Kanagawa 1F Yokohama Nomura Building
TEL 045-227-2171 FAX 045-227-2172
Meringue Kishine Park
1123 Shinoharacho, Kohoku-ku, Yokohama, Kanagawa Prefecture
TEL 045-488-5531 FAX 045-488-5533
Meringue Tressa Yokohama
1F, South Building 700, Shioka-cho, Kohoku-ku, Yokohama, Kanagawa
TEL / FAX: 045-540-7057
Meringue tama plaza
2-17-5 Biyugaoka, Aoba-ku, Yokohama-shi, Kanagawa ROOF125 B Building 1F, 2F
TEL: 045-532-6101 FAX: 045-532-6101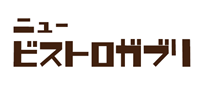 New Bistro Gaburi Meguro
3-2-9, Kamiosaki, Shinagawa-ku, Tokyo Aqua Meguro B1F
TEL 03-5793-1421
URL http://www.bistro-gaburi.com/

Fish-out Italian and firewood pizza Chironbo Marina Ueno shop
7-2-4 Ueno, Taito-ku, Tokyo FUNDES Ueno 3F
TEL 03-6231-7471
URL http://www.cirombo-marina.jp/
* As it may be temporarily closed according to the facility,
Please check in advance.
================
RY Corporation
================
RY Corporation established in December 2006.
The first store, "Izakaya Toma Toma", started operation, and in July 2010, its own brand "Bistro Gaburi Gotanda Store" was launched. In March 2011, Rotisserie Chicken was launched. "LA COCORICO" has opened.
In 2014, we opened "The French Toast Factory", our first cafe business, and have 47 stores in 12 business formats in Japan.
We have achieved our target of 30 billion yen at 30 stores in FY2015, and we have achieved growth toward our target of 5 billion yen at 50 stores in 2020.
Own brand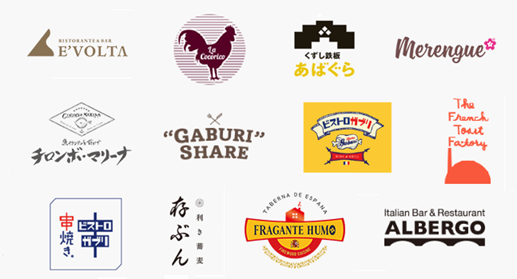 RY Corporation Corporate Philosophy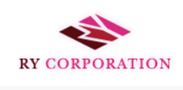 Inspiring creativity Impressive & Creative
Our corporate philosophy is to constantly exceed the expectations of our customers, employees, business partners, shareholders, and all those involved, and to create a great deal of excitement.
Basic Management Policy Aim to be a company that creates "impressions" that makes people happy by realizing employees' dreams and food
Appreciation impression
1. Providing true excitement and joy to customers through food
2. Continue to provide an environment where employees' dreams and possibilities can be realized
3. Create many "thanks" in response to the changing society through eating out
————————————————– —————————-
<Company Profile>
■ Company name: RY Corporation Inc.
■ Established: December 28, 2006
■ Location: 5-10F, Takanawa 4-10-63, Takanawa, Minato-ku, Tokyo 108-0074, Japan
■ CEO: Fujio Yokoyama
■ Phone number: 03-6416-0210
■ Capital: 30 million yen
■ Sales: 4.2 billion yen (Fiscal 2018 settlement)
■ Number of employees: 700 (170 employees, 530 part-time workers)
■ Business: Restaurant management, restaurant production, retail sales
■ Developed brands
Japan: "RISTORANTE & BAR E'VOLTA", "THE GROVE BAKERY"
"LA COCORICO", "Bistro Gabri", "The French Toast Factory"
"ALBERGO", "Merengue", "Skewers. Bistro Gaburi
"Kuzushi Teppanyaki Abagura", "Handy Soba Remains", "Chirombo Marina"
"FRAGANTE HUMO", "GABURI SHARE"
13 brands in Tokyo, Kanagawa, Chiba, Saitama, Ibaraki and Nagoya
Overseas: Bangkok, Thailand "BISTRO & ROTISSERIE LA COCORICO"
■ Number of stores: 48 stores: 47 stores in Japan, 1 store overseas (Thailand)
■ URL : http://www.ry-corporation.com/