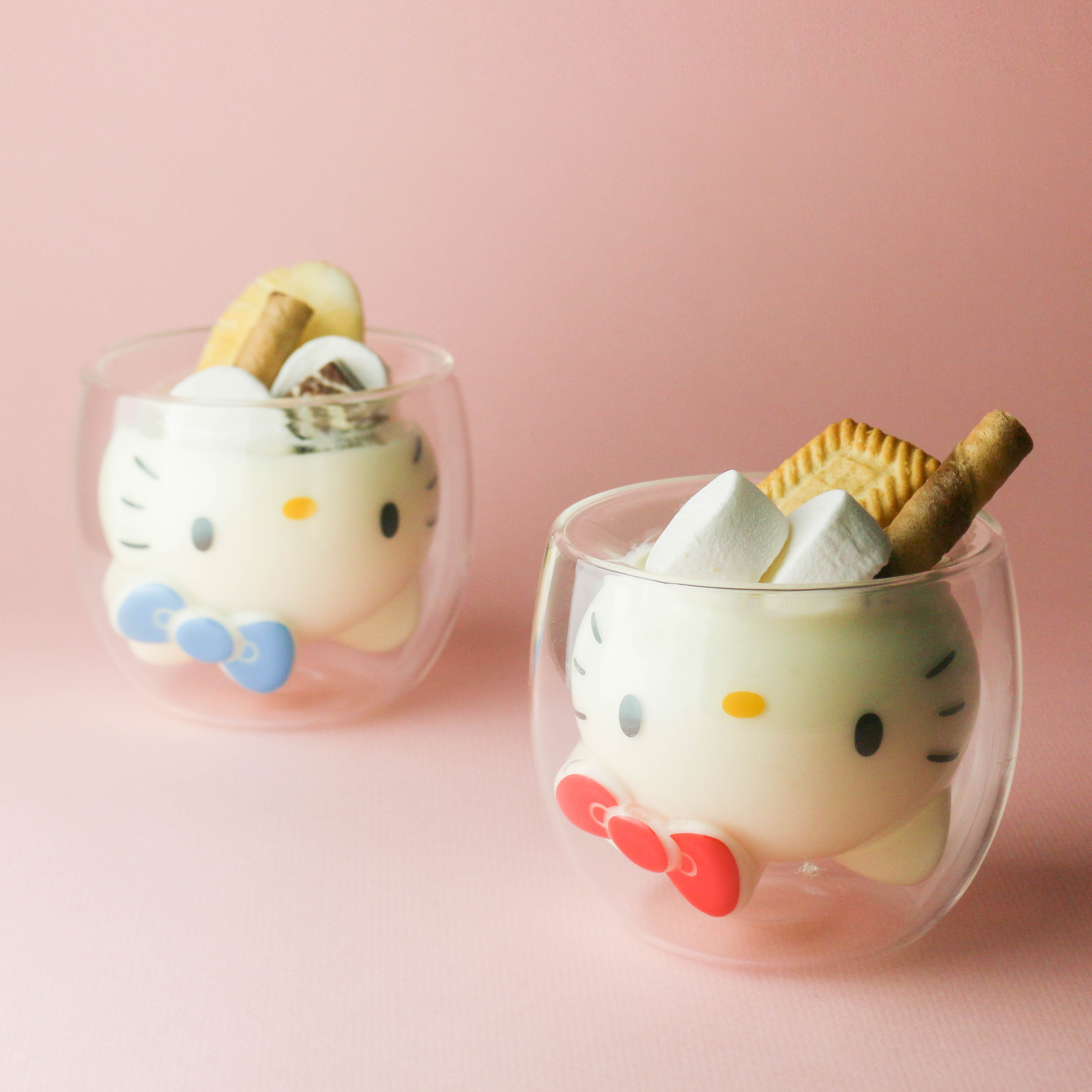 Aiwa Kogyo Co., Ltd. Overseas Business Division "Good Glass Japan" (Headquarters: Handa City, Aichi Prefecture, Representative Director: Kazuhiko Sakakibara) will sell "Hello Kitty" double wall glass from July 20th.
■Reproduce "Hello Kitty" with handmade double wall glass
The production is done by GOODLGAS, a pioneer of design double wall glass.
All the products are handmade by the glass craftsmen and have a heat resistant specification that can be used for hot drinks.
When you pour a drink, Hello Kitty's face appears clearly, and the drink changes the mood.
There are four color variations, and the ribbon colors are red, pink, blue, and gold.
■ Dealer information
・Aiwa Industry Co., Ltd.
Good Glass Japan official website: https://www.r-kj.com/
Reservations are accepted from July 17th.
Instagram: https://www.instagram.com/goodglas_japan/
Twitter: https://twitter.com/GOODGLAS_JAPAN?s=09
・Loft Co., Ltd.
We plan to handle them one after another.
We will inform you on the Good Glass Japan official website as soon as the handling stores and schedules are decided.
・Ueno Marui
6-15-1, Ueno, Taito-ku, Tokyo 110-8502
Pre-sale is being carried out at the Good Glass event currently being held from July 18th.
Place: Ueno Marui 1F event space
Period: Until 5pm on July 23rd
・You can also check from the following.
Good Glass Japan official website New store information: https://www.r-kj.com/about-2
■ Product information
Product name: "Hello Kitty" double wall glass
Color: red, pink, blue, gold
Material: Borosilicate glass
Specifications: Heat resistance -20℃~120℃
Size: Dia9.5cm H8.2cm There are individual differences because it is handmade.
Capacity: 250ml There are individual differences because it is handmade
Package: Private box
Price: 3600 yen + tax
Copyright: Sanrio Co., Ltd.
Publisher: Skater Co., Ltd.
Distributor: Aiwa Industry Co., Ltd. Good Glass Japan
■Company profile
Trade Name: Aiwa Industry Co., Ltd.
Established: October 1989
Representative: Kazuhiko Sakakibara, Representative Director
Headquarters: Handa City, Aichi Prefecture
Division: Pipework Division
Operation of overseas business unit "Good Glass Japan"
URL: "Good Glass Japan" https://www.r-kj.com
Other: Received the Minister of Education, Culture, Sports, Science and Technology Award for "Cleaning Award 2019"
https://www.soujikyoukai.jp/Cleaning Award/Cleaning Award 2019
©︎1976, 2020 SANRIO CO., LTD.TOKYO, JAPANⓁ