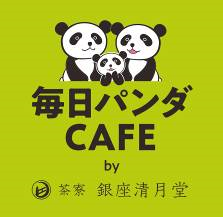 October 7th (Wednesday) -November 24th (Tuesday) / Matsuzakaya Ueno store mezzanine floor
At the cafe <Cha-ryo Ginza Seigetsudo> on the mezzanine floor of the Matsuzakaya Ueno store, "Daily Panda CAFE" is being held for a long run from October 2019! In addition to the cute panda menu, there are panda photo exhibitions, panda books, panda plush toys and panda-patterned tablecloths, making this a cafe that is especially irresistible for panda fans. There are two types of new panda sweets, seasonal apple pie and high-quality sweets. The theme of the 6th Panda Photo Exhibition is "Thank you so far for Xiang Xiang Best Selection". Don't miss the pictures of cute Xiang Xiang.
There are 4 types of panda sweets, including 2 new ones.

"Azuki and Warabimochi Panda Parfait" and "Pancake-style Dorayaki" will continue.
<NEW>
Apple pie and coffee set 1,210 yen
I added panda ice cream to the apple pie.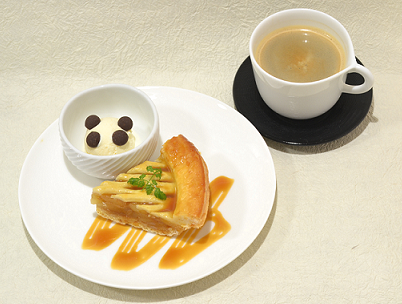 <NEW>
Panda namagashi and matcha set 1,100 yen * Limited to 4 meals each day
A set of autumn version of panda namagashi and matcha.
---
---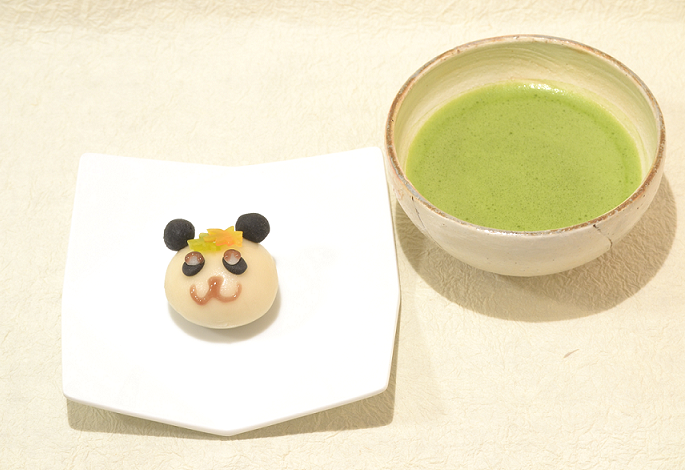 The theme of the 6th "Daily Panda Photo Exhibition" is "Thank you so far for Shanshan Best Selection" .

All 12 photos are "Shang Shan".

(The exhibition photos will be replaced at the end.)
[Example of exhibition photos]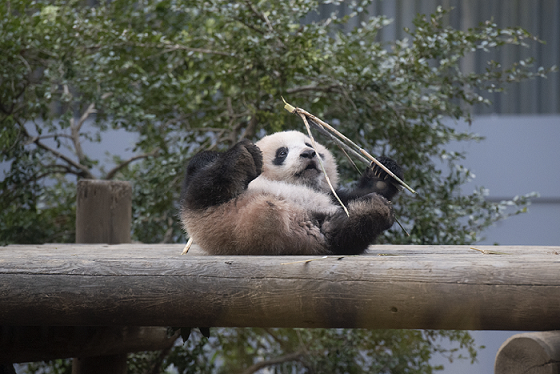 "Is it an umbrella or a toy?"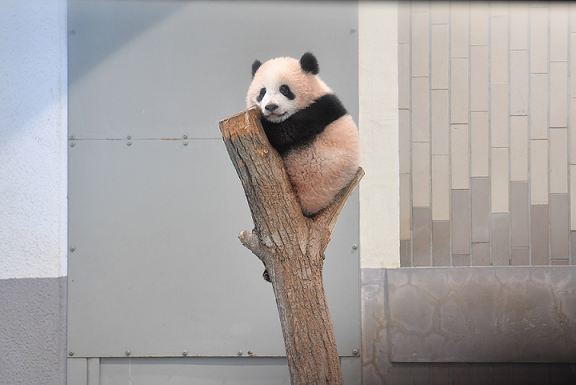 "I was most relieved of this favorite tree."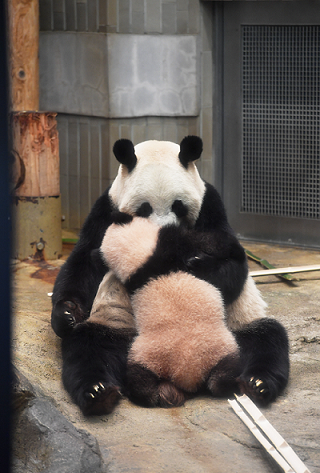 "Ochichi, Ochichi, give me!"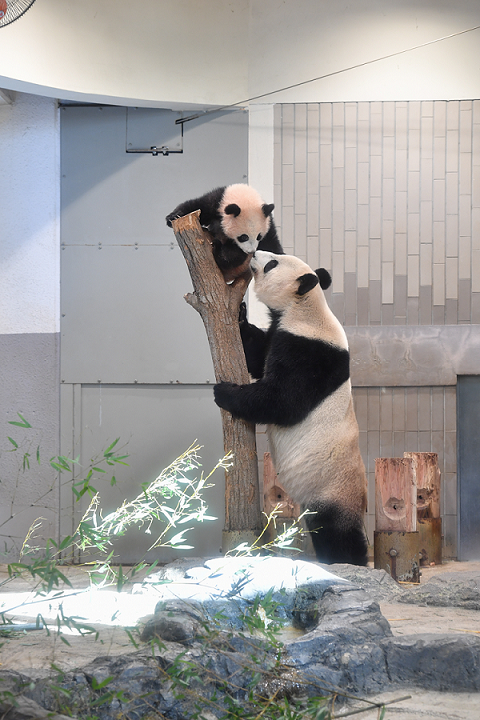 "It's time for rice, it's about time to come down."
Postcard benefits
The first 100 people who use Panda CAFE every day will receive a "Daily Panda Original Postcard" as a gift!
[Postcard image]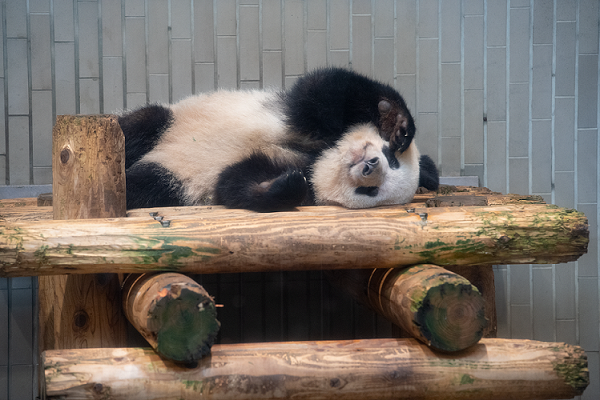 Postcard designs change three times a month.
Distribution from 1st to 10th of every month, distribution from 11th to 20th, distribution from 21st to the end of the month, you can not choose this.
* Panda original postcards will be given to you at the time of payment. You can only get one coupon per account.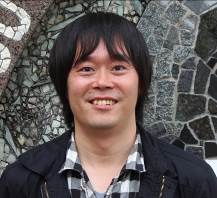 The "Daily Panda Photo Exhibition" is a selection of photos of the cute panda family at Ueno Zoo taken by Mr. Pandauji, who is famous for the "Daily Panda" blog, which he will continue to visit at Ueno Zoo. I will exhibit it. The photo of the postcard is also taken by Mr. Pandauji.