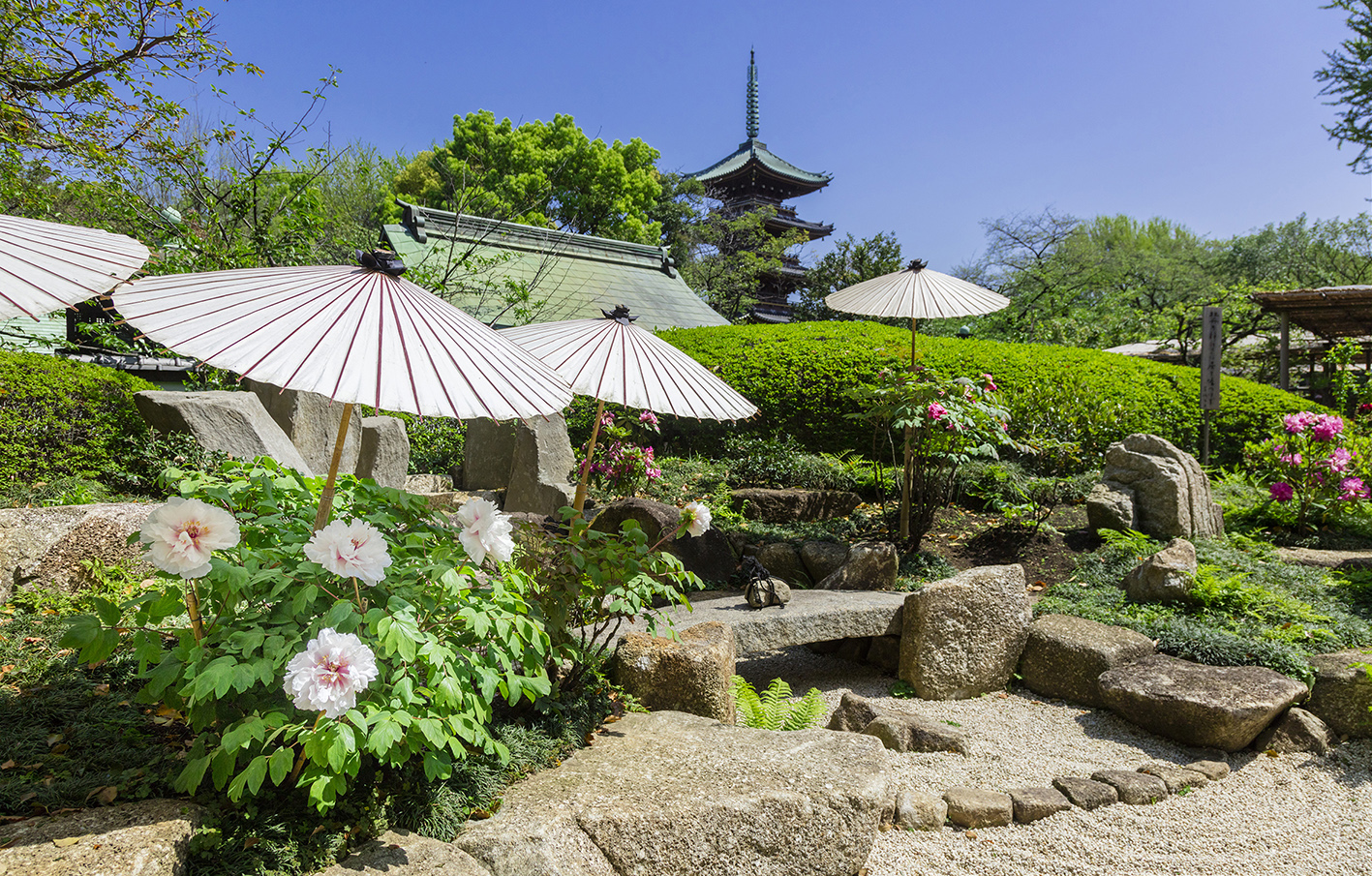 Including rare varieties such as "Zipangu" and "Red Body Brightness", more than 600 strains of 110 species such as large stocks from the time of the opening of the garden and rare green buttons color spring.
At Ueno Toshogu's Botanen, which was opened in 1980 to commemorate the friendship between Japan and China and retains the atmosphere of Edo, 110 species 600 from April 10 (Sat) to May 9 (Sun), 2021. We will hold a spring peony festival with more than stocks.



* As an initiative to prevent the spread of new coronavirus infection, we are taking measures such as regular disinfection in the garden, elimination of cash transfer, and employee health management. We ask the visitors to disinfect their hands and wear masks so that they can enjoy the garden with peace of mind.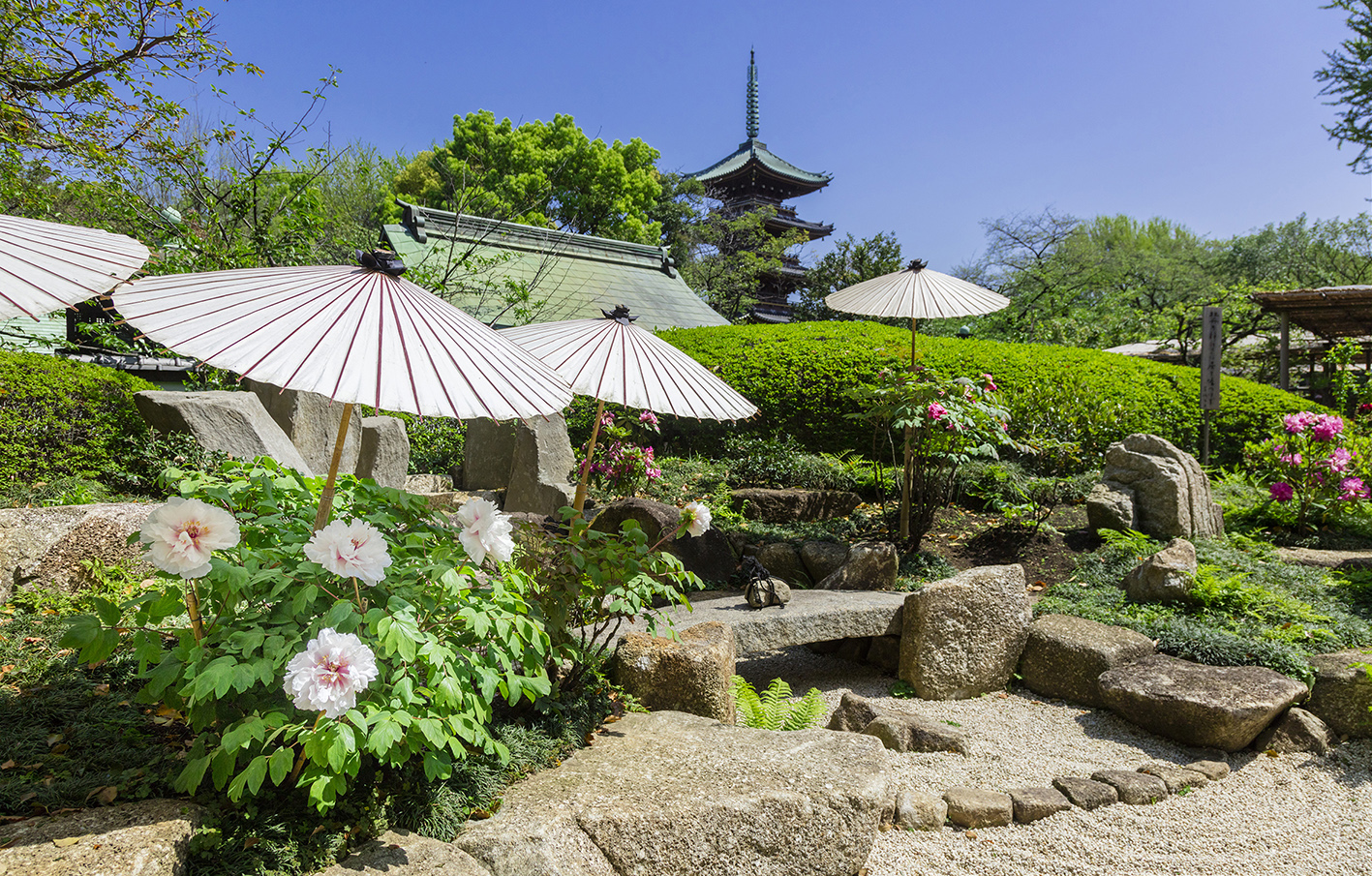 More than 600 stocks of 110 species, including large stocks from the time of the opening of the garden and "Marimo" that blooms in green
During the period, more than 600 buttons of 110 species from Japan, China, the United States, France, etc. will be in full bloom. You can also enjoy the large stocks that have been in bloom since the opening of the garden, and "Marimo", which is a rare green flower produced by natural crossing of Chinese and Japanese varieties.

---
---
Rare varieties you can see this time
[Zipang]
The only yellow single-flowered button that blooms upwards. You can enjoy it with a very elegant scent.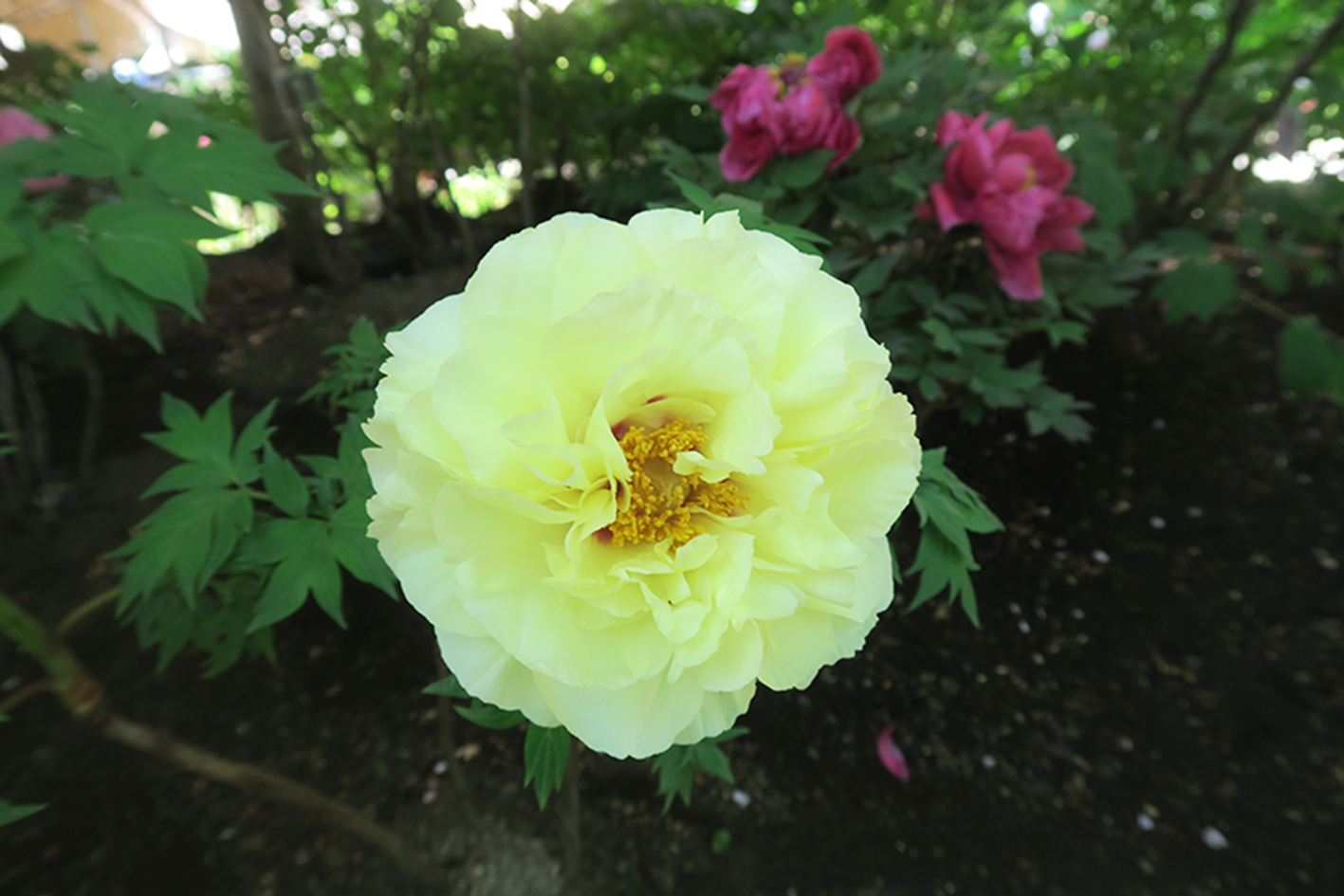 [Bronze shine]
It is a very rare variety of button with yellowish orange petals. It is also characterized by the fact that each petal stands out and blooms upward.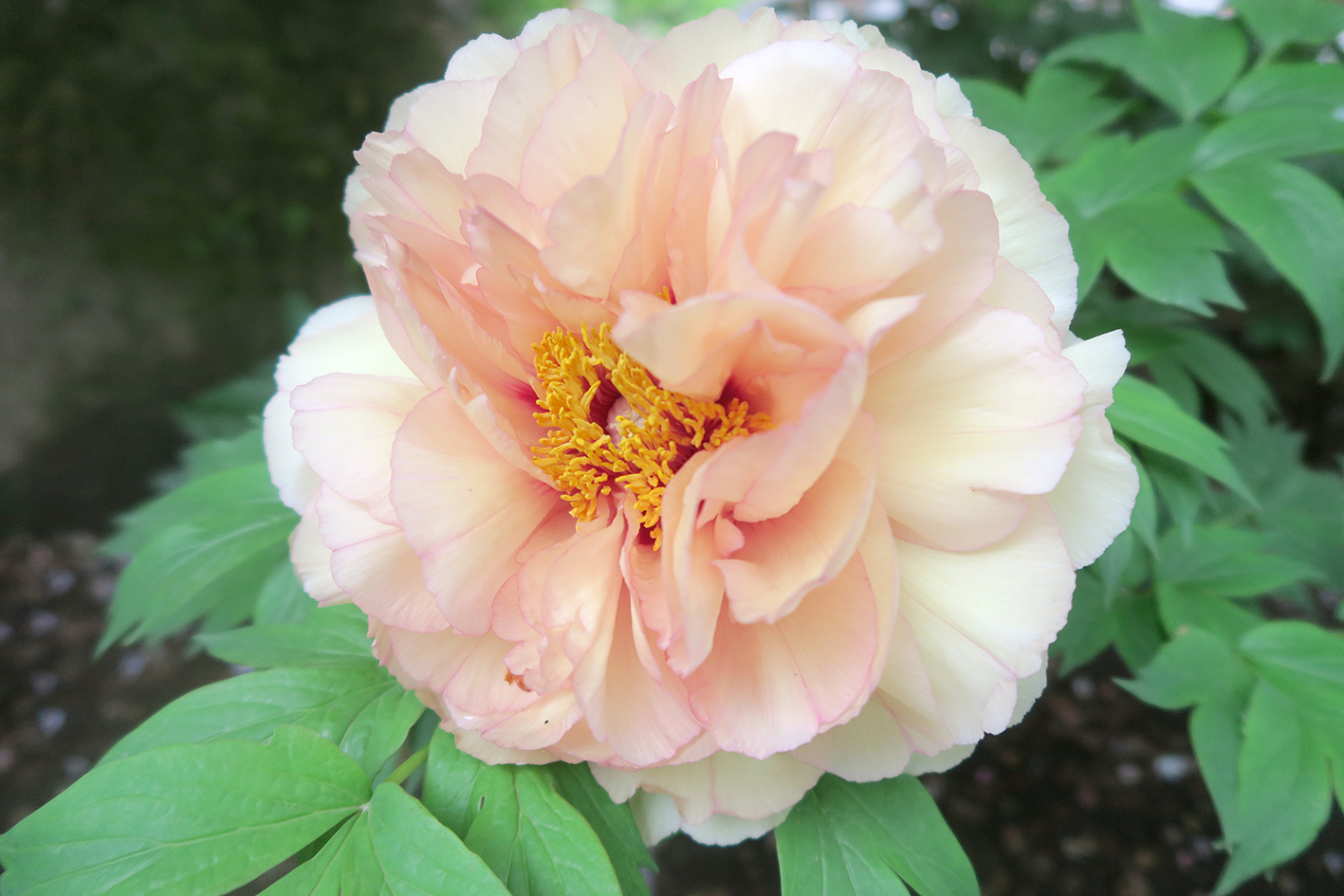 ■ What is a "button"?
The button flower is a symbol of "Fuki" and is called "Fukihana" or "King of Hundred Flowers".
It is said that it was introduced to Japan as a medicinal plant from China during the Nara period, and since the Edo period, cultivation has flourished and many varieties have been produced. In Chinese literature, since Sheng Tang (early 8th century), it has been actively sung in poetry, and in Japanese literature, it has been sung in many haiku as a seasonal word, and it is also popular as a painting, pattern, and family crest.

Enjoy authentic Edo architecture and buttons such as "Old Kaneiji Five-storied Pagoda"
From the garden, you can see the stone lanterns lined up along the approach to the former Kanei-ji five-storied pagoda and Toshogu, and you can see the buttons in an Edo atmosphere that you can't taste anywhere else, along with the Japanese garden of the dry landscape garden.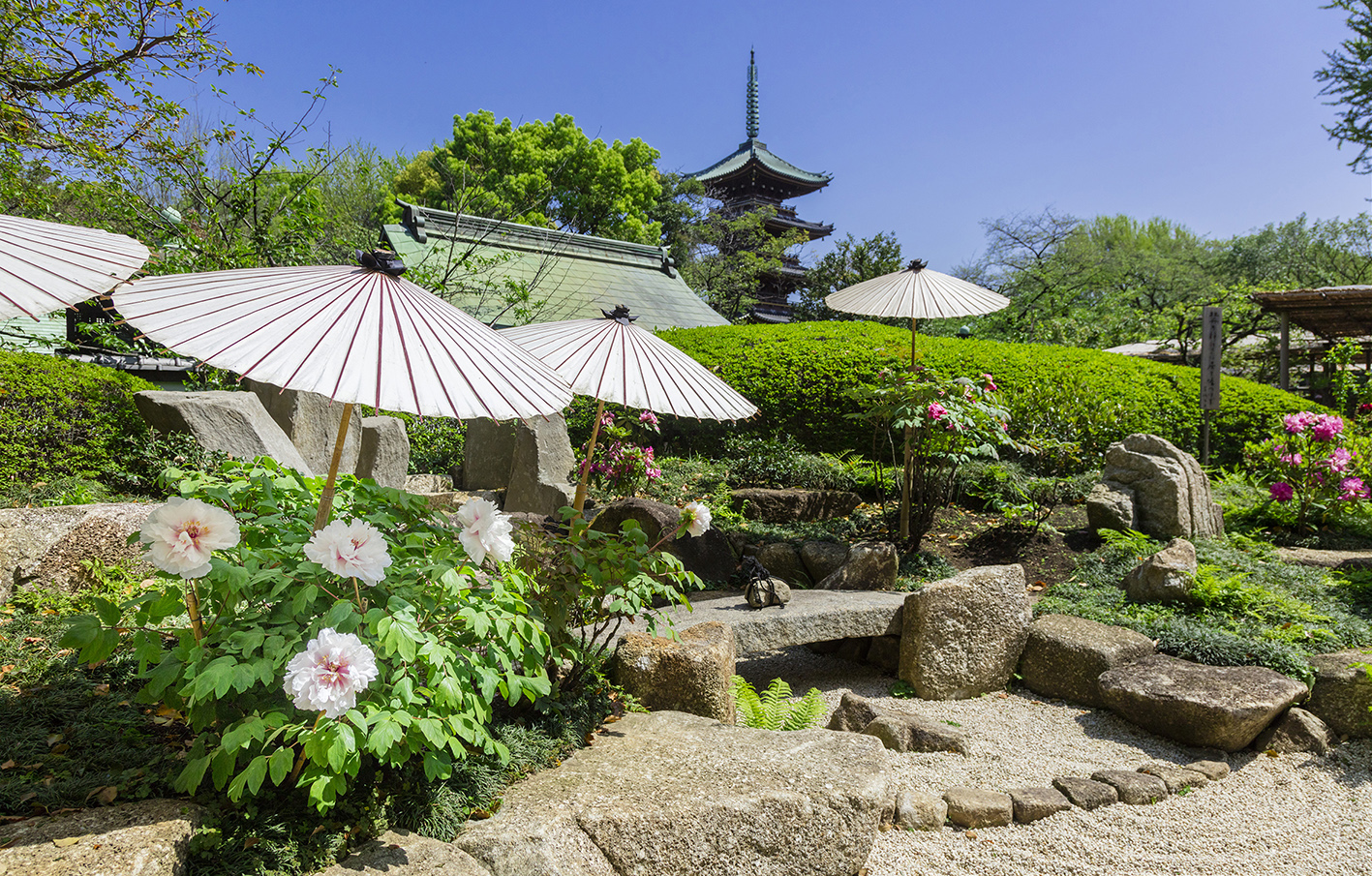 ■ There are many other photo spots!
At our garden, which is visited by many customers who enjoy shooting buttons, we offer colorful carp streamers that allow you to enjoy seasonal shooting, as well as moss balls and bonsai throughout the garden.
Please enjoy shooting with the button where more than 600 stocks bloom.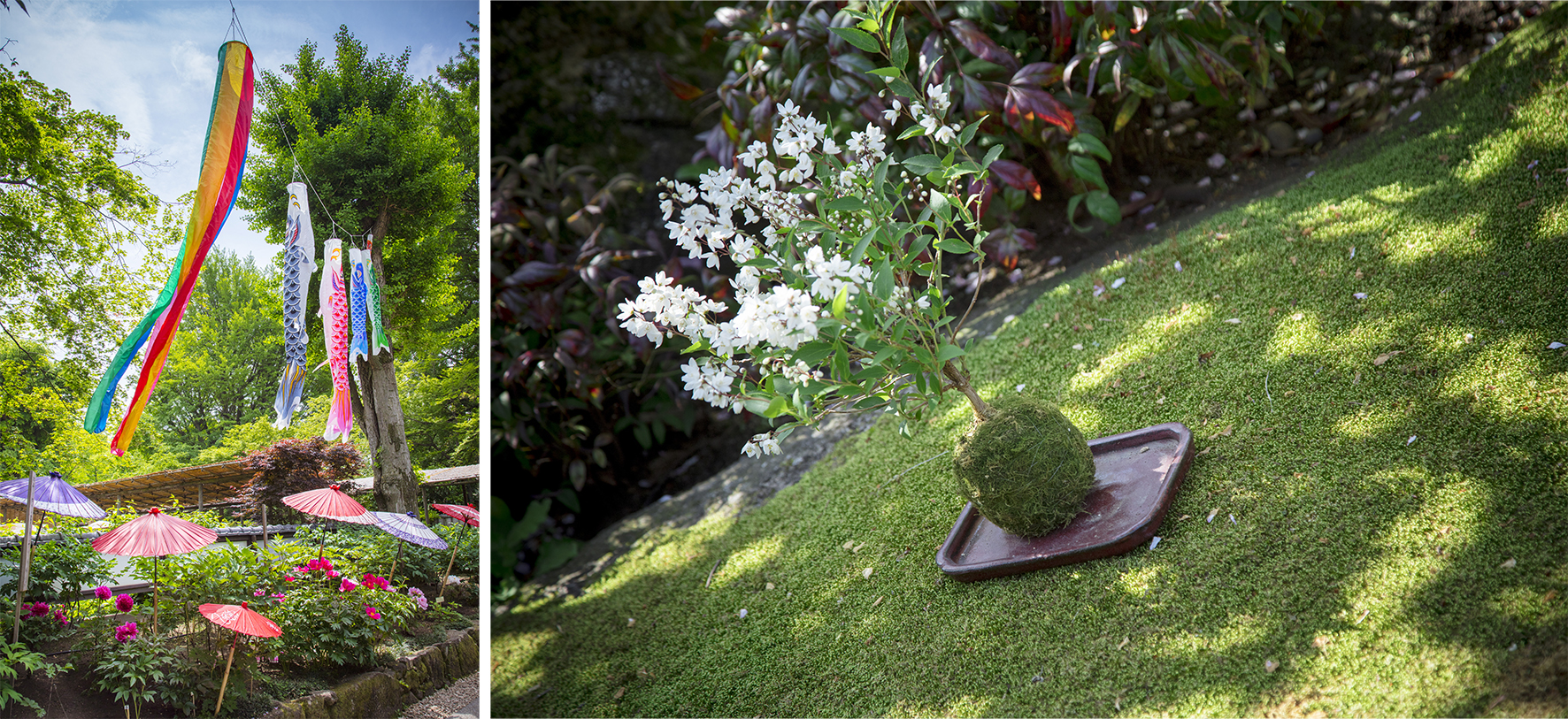 ■ Flowers that bloom with the button
In addition to the buttons, rhododendrons and about 20 varieties of peonies bloom at any time in the garden, and you can enjoy a gorgeous co-star with the buttons.

[Ueno Toshogu Spring Botan Festival] Overview
Name: 42nd Ueno Toshogu Spring Botan Festival
Period: April 10th (Sat) -May 9th (Sun), 2021 * Open every day during the period
Opening hours: 9: 00-17: 00 (Deadline for admission)
Entrance fee: Adults (junior high school students and above) 700 yen, groups (20 people and above) 600 yen, elementary school students and younger free, Toshogu Shrine common admission ticket 1,100 yen
Address: 9-88 Ueno Park, Taito-ku, Tokyo 110-0007 TEL: 03-3822-3575 (Botanen)
Access: 5 minutes walk from JR Ueno Station Park Exit
5 minutes walk from Ikenohata Exit of Keisei Ueno Station
10 minutes walk from Exit 2 of Tokyo Metro Nezu Station
URL:
https://uenobotanen.com/