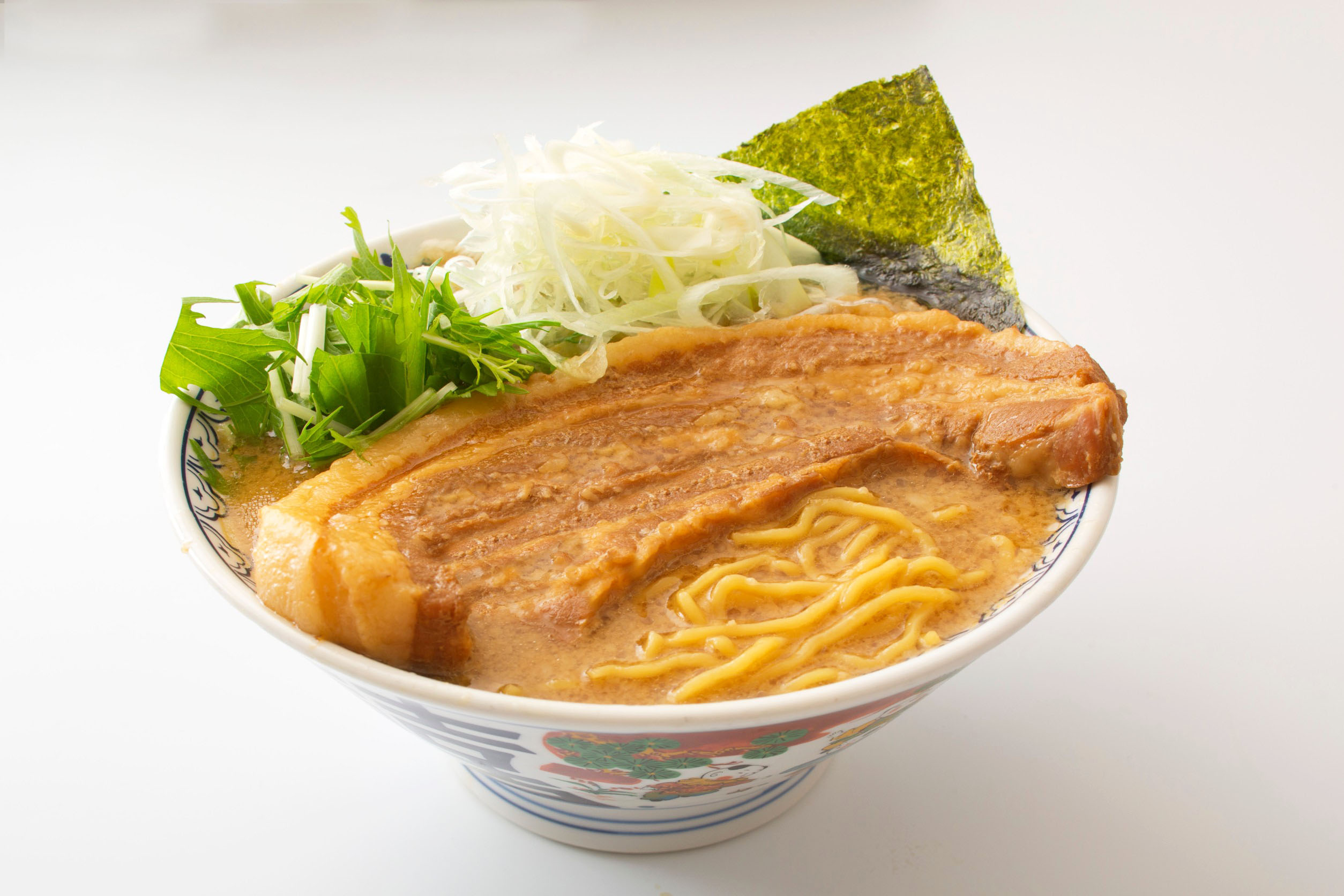 Limited time offer from May 10th (Monday) to June 30th (Wednesday)
This time, from Hanaken Co., Ltd., the superlative evolution system "Mega Kakuni Bankara" of "Kakuni Bankara", which is a signature from Ban and boasts immovable popularity, first appeared in 2016 and became a must-have menu for the spicy party. The reiwa version of "Daishin Miso", "Daishin Negi Miso", will be available for a limited time from May 10th (Monday) as a spring reprint menu.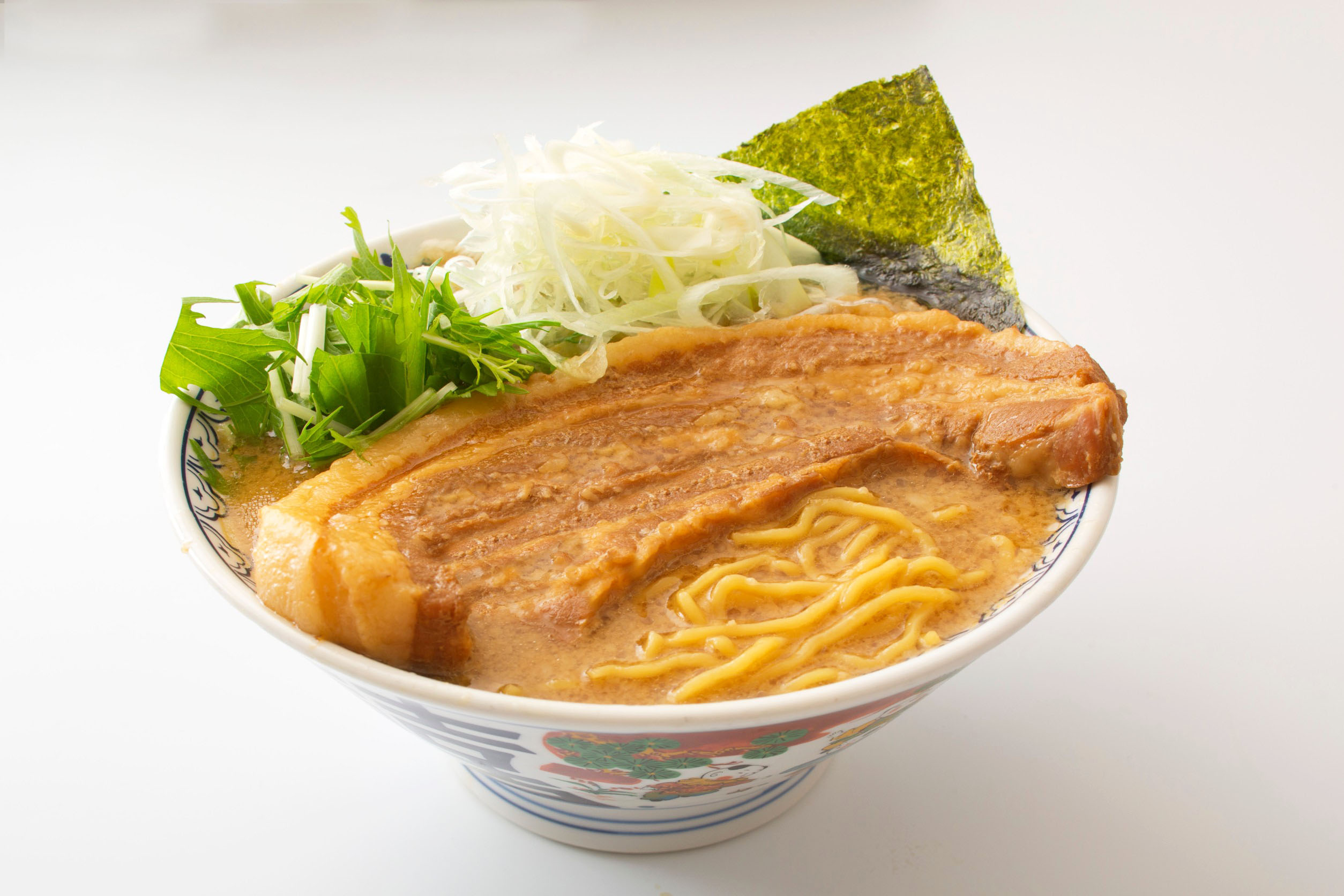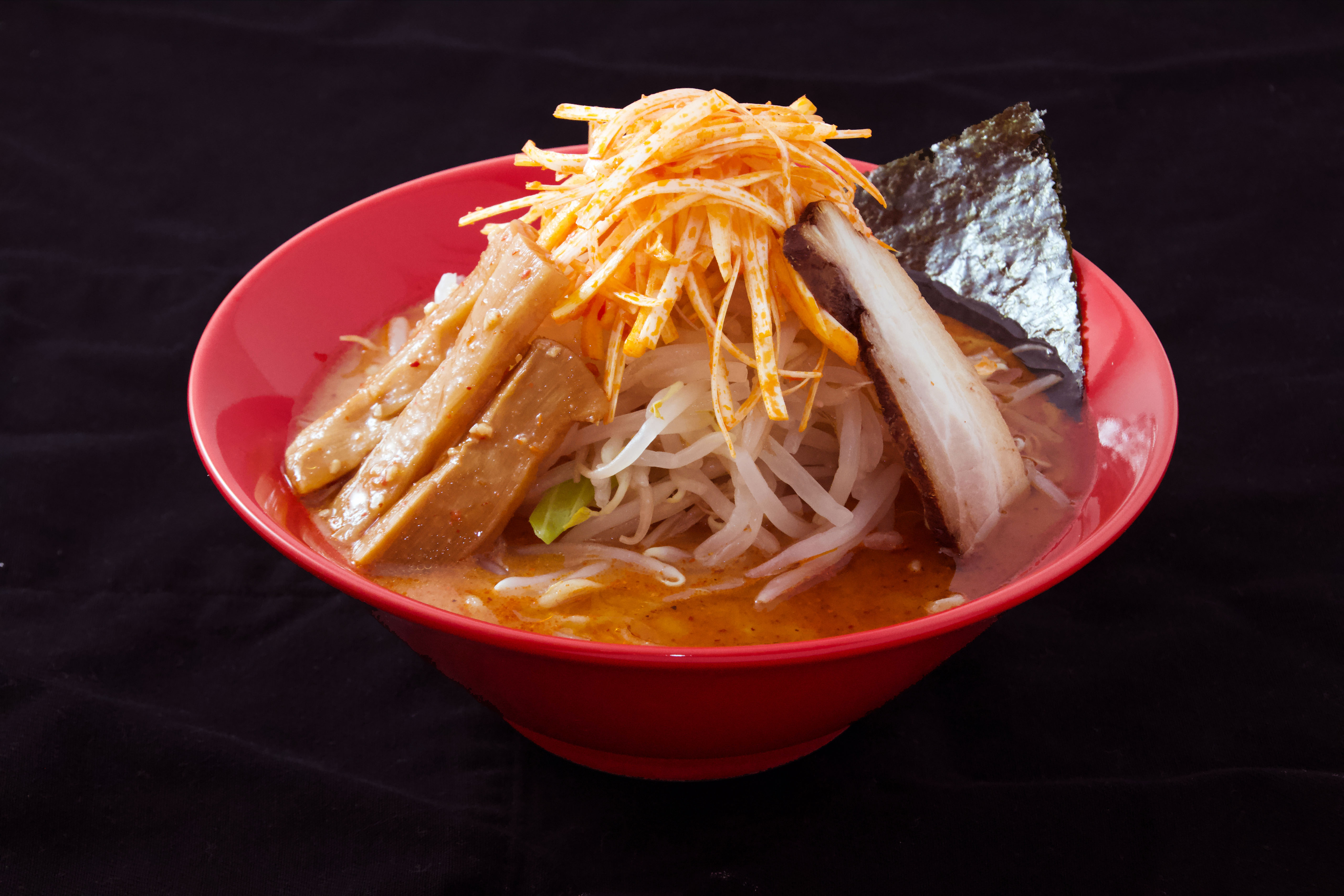 ---
---
<Two reprint menus>
■ From Mega Kakuni
"Kakuni", the signature topping from the beginning, is 240g, which is about 1.5 times the normal amount!
Kakuni from ban, which is carefully finished over a full two days, has a soft and chewy texture, and the lightness of cutting excess fat creates a perfect balance in the savory seasoning. I am directing. The pork bone-based soup, high-quality backfat extracted from domestic A fat, and plenty of green onions that match the excellent kakuni, make it a popular menu for meat lovers.
■ Large spicy green onion miso
In 2016, the popular menu that appeared as Daispicy Miso was reprinted as "Daishin Onion Miso".
A cup of doubanjiang and chili peppers on the characteristic miso soup is perfect for early summer when the number of summer days is increasing. In pursuit of moderate spiciness that matches miso ramen so that many people can enjoy it, we have made it spicy so that it can be recommended for both spicy parties and those who are not good at spiciness. Miso soup with a faint sweetness and spicy noodles go well with the special thick noodles.
From Mega Kakuni Ban 1280 yen (tax included) * Prices may vary depending on the store.
Soup: Pork bone-based soup with secret soy sauce and high-quality backfat (domestic A fat)
Noodles: Polyhydrated thin noodles
Toppings: Homemade pork kakuni (280g) Menma, char siu, mizuna, scallions, scallions
Large spicy green onion miso 980 yen (tax included) * Prices may vary depending on the store.
Soup: Tonkotsu-based soup with Asahikawa miso, Sichuan doubanjiang and chili pepper
Noodles: Polyhydrated thick noodles
Toppings: spicy green onion, menma, char siu, white sesame, nori seaweed
List of stores
From Mega Kakuni Ban: Ikebukuro Main Store, Ikebukuro East Exit Store, Akihabara Store, Higashi Omiya Store, Akabane Store, Takeishi Store
Large spicy miso: Ikebukuro main store Ikebukuro west exit store, Ueno store, Tachikawa store, Ryuo store, Kumagaya store, Takeishi store, Furukawa store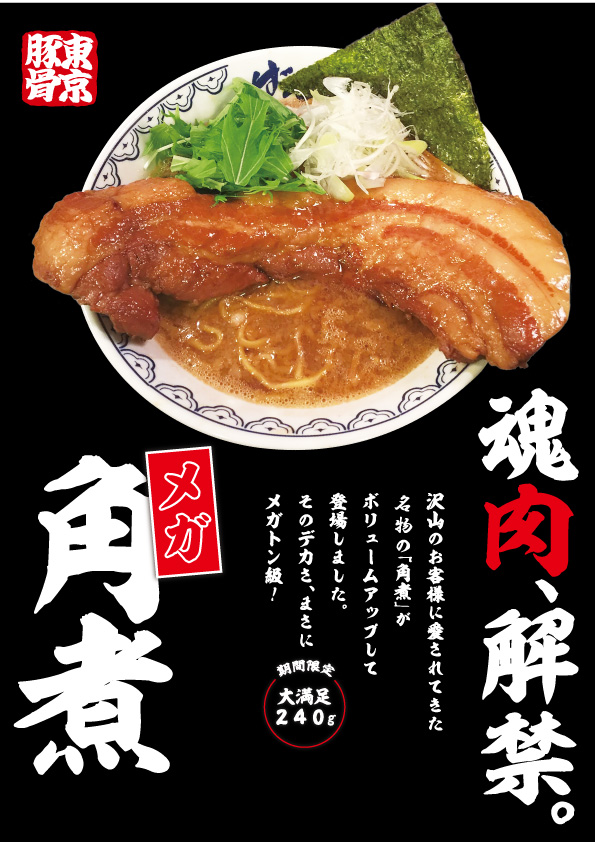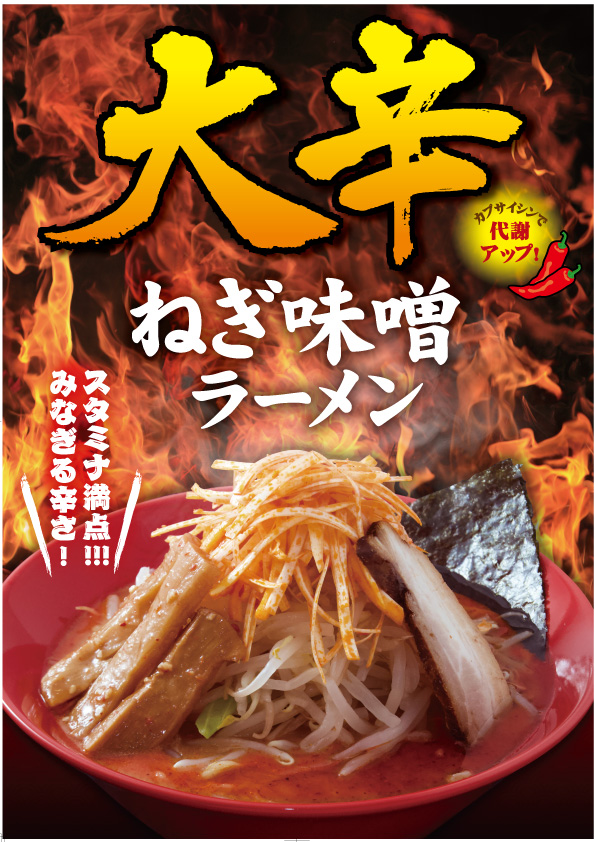 From Tokyo Tonkotsu Ramen Ban
Since its establishment in February 1998 in Ikebukuro, Tokyo, the three pillars of ramen are the rich flavor of "pork bone soy sauce," the creamy, odorless "tonkotsu," and the rich, rice-friendly "miso ramen." It has been tremendously supported by many ramen fans, and it is carefully made over two days, and it is so tonkotsu that it can be cut with chopsticks. "Kakuni" is also alive and well.
Currently, we have 30 stores in Japan and 9 stores overseas, mainly in the Tokyo metropolitan area.
[Tokyo Tonkotsu Ramen Bankara Official Site / SNS]
Website: https://hanaken.co.jp/ramen-bankara/
Twitter: https://twitter.com/ramenbankara
Instagram: https://www.instagram.com/ramenbankara/
Hanaken Co., Ltd.
Founded in 1997 with the concept of "revitalizing the world with ramen."
"Bankara (barbaric color)" in the signature brand "Tokyo Tonkotsu Ramen Bankara" means the opposite of "high collar", and we want our customers to eat a taste that makes sense. We named this name from such thoughts, and we are proud to work on the craftsmanship business called ramen.
In addition to restaurant management, we are developing a wide range of businesses centered on ramen, such as support for franchise businesses from ban to brands and ramen rental business.
Official site: https://hanaken.co.jp/
<Two beliefs of Hanaken>
"Because I can only make ramen."
"I'm so proud, it doesn't look good."
【Company Profile】
Company name: Hanaken Co., Ltd.
Headquarters location: 2nd Minamiikebukuro IN Building 4F, 1-17-3 Minamiikebukuro, Toshima-ku, Tokyo 171-0022
Main business: Restaurant management / planning / consulting, franchise business, ramen rental business
Date of establishment: August 18, 1997
Capital: 50 million yen
Representative: Naoki Kusano, Representative Director
Number of employees: 200 (as of September 1, 2nd year of Reiwa)