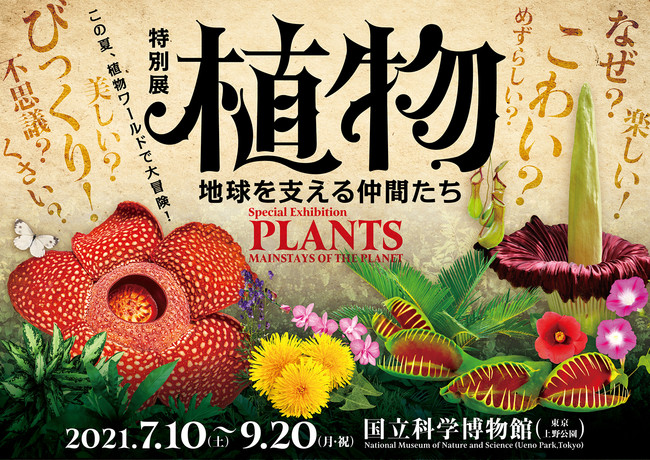 The audio guide is actor Kenichi Takifuji. Introducing games and original songs that you can enjoy at home
The special exhibition "Friends Supporting the Plant Earth" sponsored by the National Museum of Nature and Science opened on Saturday, July 10, 2021 at the National Museum of Nature and Science (Ueno Park, Tokyo).

This exhibition is an unprecedented large-scale exhibition that comprehensively introduces plants from the perspectives of carnivorous plants, succulents, and unusual plants that are "too XX".

Based on the latest research results, we will take advantage of specimens, full-scale models, images, installation exhibitions to learn the mechanism of photosynthesis, etc., and enjoy the real image and charm of plants.

The session is until September 20th (Monday / holiday). Please check the official website ( https://plants.exhibit.jp/ ) for details.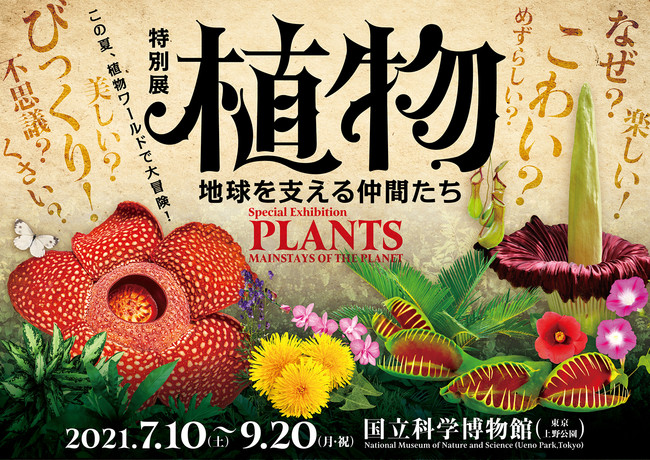 ■ Actor Kenichi Takifuji unravels the unknown mystery of plants!
Kenichi Takifuji, an actor who appears in NHK E-tele "Hobby Gardening" and has one of the best plant lovers in the entertainment world, will be the main navigator of the audio guide for this exhibition. Mr. Takifuji, a plant enthusiast who grows about 300 pots of plants on his balcony, will guide you in detail about the amazing ecology and mysteries of plants, and will show you the charm of plants beyond our imagination. I will deliver it.
---
---
[Details of audio guide]
Commentary time: Approximately 35 minutes
Rental fee (1 unit, tax included): General / university students 600 yen High school students and younger 550 yen
■ It's too difficult for adults to clear! ?? "Photosynthesis FACTORY" is now available!
"Photosynthesis" is a reaction that uses light energy to decompose water, create oxygen, and fix carbon dioxide to organic matter. A game "Photosynthesis FACTORY" that allows you to experience the mechanism and difficulty has appeared in a smartphone browser game.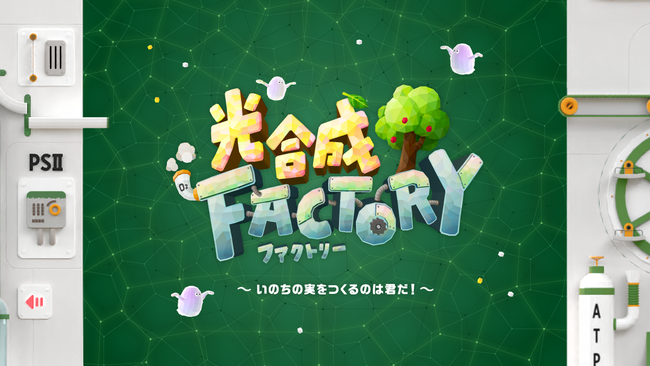 In this game, the player becomes the factory manager of the photosynthesis factory, taps the screen at the right time, and clears the 3-step mission.
* At the installation exhibition at the venue, you can experience the contents of Mission 1 in the game with your body.
Click here for details and play https://kougousei-factory.com/
■ Remains in your ears! Started distribution of "Flower Gene ABC", a song about genes that determine the shape of flowers.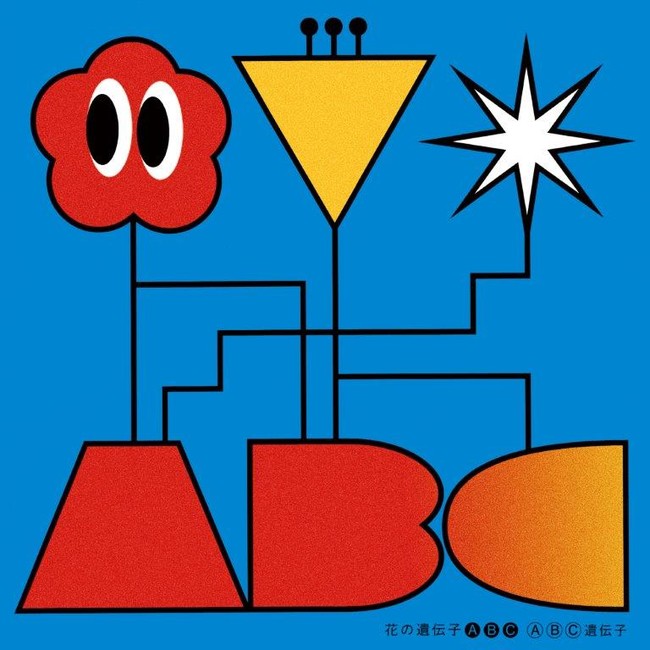 The shape of the flower is determined by the combination of three genes, "A gene, B gene, and C gene".
An original song that makes you enjoy learning about such flower genes and hums involuntarily is completed. Let's listen to, sing, and remember this song "Flower Gene ABC" that is also played at the venue.
It is also available on music distribution sites such as Apple Music and Spotify!
Click here for details and delivery destination https://linkco.re/bM8VgrMc
■ Limited to this exhibition! Original goods and art posters from popular creators are now available.
At the special shop of this exhibition, we will collaborate with 4 popular creators who are fascinated by plants and sell original goods limited to the exhibition using designs drawn under the theme of "plants". From dark fantasy with a mixture of cuteness and gloomy atmosphere, to those with an American retro feel, those expressed with delicate line drawings in black, and those with a variety of humorous colors. Please enjoy each individuality and attractive expression.
At the same time, an art poster drawn by Yuko Higuchi, a painter and picture book writer, to match the image of this exhibition has also been released.
[Participating creators] * In alphabetical order, titles omitted
Kiyoshi Kuroda [artist], tupera tupera [picture book writer], Yusuke Hanai [artist], Yuko Higuchi [painter / picture book writer]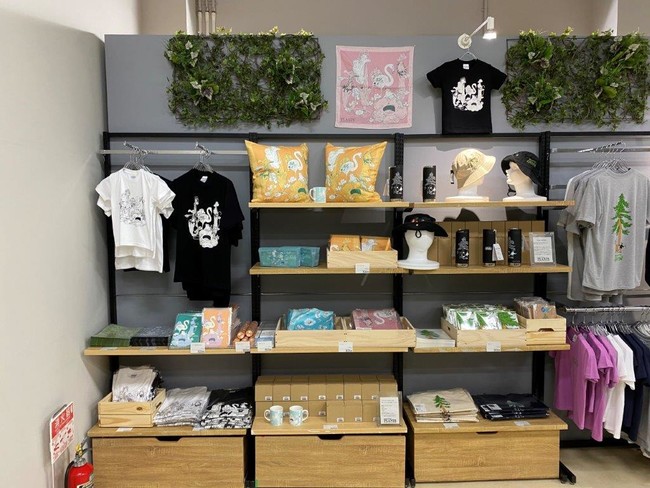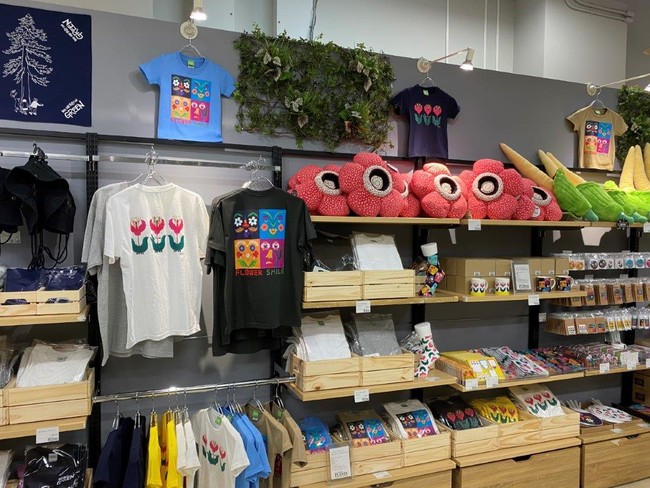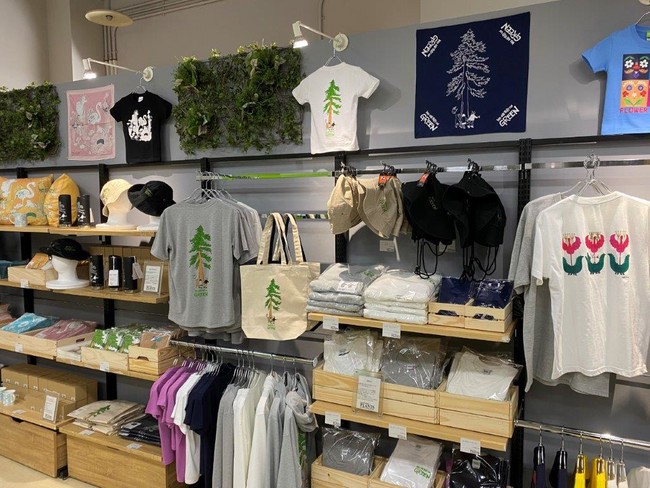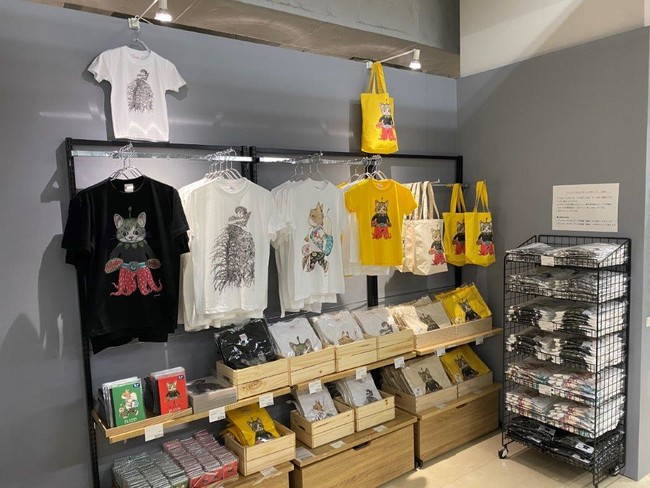 ■ Outline of the event
Meeting place: National Science Museum (Ueno Park, Tokyo)
Date: July 10th (Sat) -September 20th (Monday / holiday), 2021 * The session is subject to change.
Opening hours: 9:00 to 17:00 (Admission is until 16:30)
Closed: July 12th (Monday), September 6th (Monday)
Admission: General / university students 1,900 yen Elementary / junior high / high school students 600 yen (tax included)
* Free for preschoolers. Free for persons with a disability certificate and one caregiver.
* All visitors are required to make a designated date and time reservation from the official ticket site.
Organized by: National Science Museum, NHK, NHK Promotion, Asahi Shimbun
Sponsor: DNP Dai Nippon Printing, House Foods Group
Cooperation: National Institute for Basic Biology, Japanese Society for Breeding, Japanese Society for Photosynthesis, Japanese Botanical Garden Association, Japanese Botanical Society, Japanese Society for Plant Physiology, Japanese Society for Plant Biotechnology, Japanese Society for Plant Classification
Inquiries: 050-5541-8600 (Hello Dial) 03-5814-9898 (FAX)
Official site: https://plants.exhibit.jp/