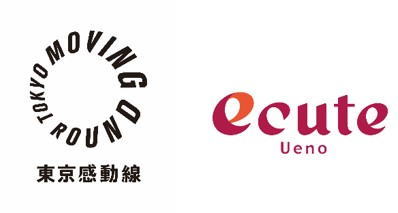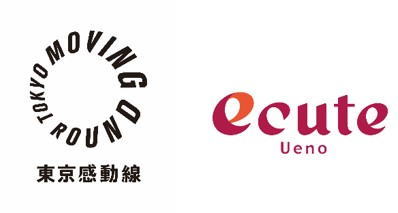 ○ At JR East, the Yamanote Line will be the starting point for the realization of the "Comfortable City" and "CITY UP!" Life Service Vision (from the station, from the city, to the future) set forth in the Group Management Vision "Transformation 2027". In addition, we are promoting efforts to bring out the individuality of the city and create a rich urban living space "Tokyo Impressive Line" that organically connects the city and people.

○ JR East Tokyo Branch and JR East Cross Station Co., Ltd., together with art director "MELTedMEADOW", are developing the "ueno art park" project at Ueno Station as an initiative to cross the boundaries of stations. To do.

○ As a base for this "ueno art park" project, we will open a limited-time art space in Ecute Ueno (JR Ueno Station Park Exit) from Thursday, July 15, 2021. Various artists will participate and decorate the area around the park exit of Ueno Station with art that matches the theme that changes every month. The art space is free to enter and anyone can enjoy it freely.

---
---
■ Base / Overview
(1) Location: Ecute Ueno (2nd floor outside the JR Ueno Station Park Exit ticket gate)
(2) Period: July 15, 2021 (Thursday) -Autumn 2021 (planned)
(3) Business hours: 10:00 to 18:00 (planned)
* Business hours may change depending on the situation during the period.
For details, please see the official instagram (@ueno_artpark) of "ueno art park".
* Free admission (admission ticket is required for exhibitions inside the ticket gate)

[Attachment]
■ Purpose of the event
The Ueno Station Park Exit is the gateway to Ueno Onshi Park, which has many museums and art galleries, including a zoo. The unique green and waterside landscapes such as the mountains of Ueno and Shinobazu Pond are open places where various people can relax and spend their time as they wish.
The Ueno Station Park Exit was reborn in the spring of 2020 as a station building with an observation terrace overlooking Ueno Onshi Park. This time around the area, art will cross the boundaries of museums and stations, creating an open and relaxing space that looks like a series of parks.
Art direction "MELTed MEADOW" comment
"" Ueno art park "-It's not just a space for appreciating art, but people can spend time in that space or use it to meet people, so everyone can feel free to stay like a park. We named it "ueno art park" from the concept of doing so. Some people may feel that the threshold for art appreciation is high, but this is a park, art is scattered, and it is on your side. There is.
Although it is an art space for a limited time of about 3 months, we are planning a special exhibition with the theme of "a place where you can be free" on a monthly basis. The theme of the first exhibition was "Area and Deviation". Things have a fixed area, and I think people feel free when trying to deviate from it. I spoke to four up-and-coming artists who express it through their works. Please come by all means. "
Participating artists
Kazuaki Fellow (picture, sculpture), Takumi Hirayama (sculpture), Rinka Otake (video), Terry Dayne (photo), MELTedMEADOW (spatial design)
About art direction "MELTed MEADOW"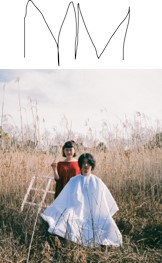 MELTedMEADOW is an art direction team consisting of people in their 20s and 30s.
We mainly operate three platforms: "MELTedGALLERY_TOKYO", a platform for expanding the art field, "ART GIFT FOR YOU", an art purchasing system, and "Souso", a gallery and storage where artists gather.
In May 2021, an art exhibition "zoo2021" was held at JR Nishinippori Station.
URL of "MELTedMEADOW": http://meltedmeadow.com/
* To prevent the spread of new coronavirus infection, we ask for the following cooperation when you visit us.
〇 If more than one person participates, please keep a distance and enjoy yourself.
〇Since a disinfectant solution will be installed at the entrance, please refrain from talking in the space and wash your hands frequently and wear a mask.
〇Please refrain from eating and drinking in the space.
〇 Ecute Ueno and JR East are implementing various measures for measures against new coronavirus infectious diseases. Please check here for details. ( Https://www.jreast.co.jp/corona-info/ )
■ About Ecute Ueno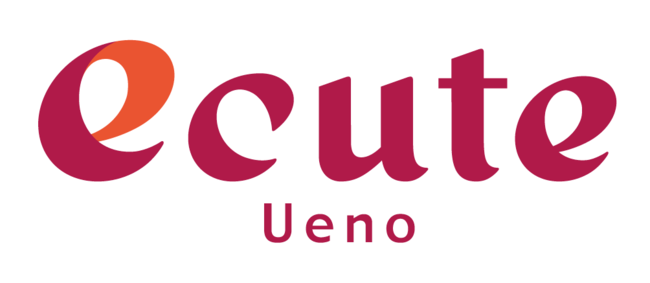 The concept of ecute Ueno is "with harmony". With various facilities such as art museums, museums, and zoos, along with Ueno Onshi Park, which is one of the richest in nature in Tokyo, it is based on the desire to enjoy the charming Ueno by harmonizing the atmosphere of downtown and the various elements of lively Ueno. Use it for shopping, enjoying conversations at the cafe, and making memories at the park facility.
Ecute Ueno Official Website / SNS Account
Official website https://www.ecute.jp/ueno/
Twitter https://twitter.com/ecute_ueno
instagram https://www.instagram.com/ecute_ueno/
■ About "Tokyo Impressive Line / TOKYO MOVING ROUND"
○ The Yamanote Line is a ring road in the center of the city that runs on the ground, which is unique in the world, and connects people with historically and culturally diverse towns and towns.
○ In addition to services that enhance the convenience of daily life, including transportation, we will bring out the individuality of various towns and people, and create connections between stations, stations and towns, people and towns, and people and people. , We will create a rich urban living space.
"Tokyo Impression Line" Official Website / SNS Account
Official website https://www.jreast.co.jp/tokyomovinground/
Twitter https://twitter.com/tokyo_moving_o/
instagram https://www.instagram.com/tokyomovinground/
Facebook https://www.facebook.com/tokyo.moving.round.jp/
Hashtag #Tokyo MovingRound #TokyoMovingRound