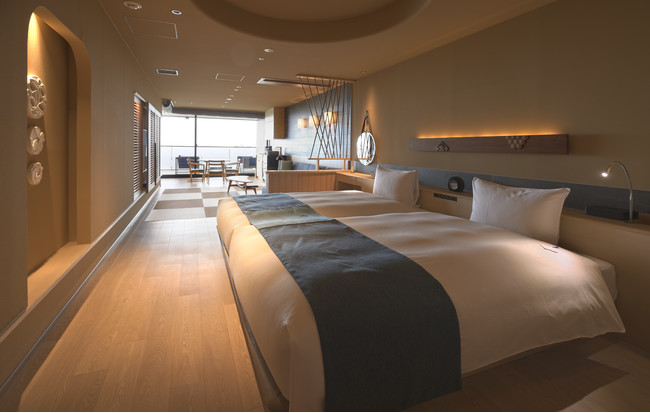 ○ JR East's proud cruise train "TRAIN SUITE Shikishima" aims to become a "bridge that connects customers and the region" by discovering various attractions of the region and providing it as a journey unique to the railway in each season. It operates.

○ From 2022, which marks the 5th anniversary of the start of operation in May 2017, we will renew the trips of the 3-night 4-day course and the 1-night 2-day course from spring to autumn for the first time.

○ From the new "Miyu Exploration" trip, we will sell the portion departing from April to June 2022 this time.
1 Outline of new course
From April 2022, we will offer a new trip unique to "TRAIN SUITE Shikishima" where you can feel the new charm of eastern Japan and Hokkaido. The outlines and themes of the two courses to be renewed are as follows.
(1) 3 nights 4 days course (Spring-Autumn) "A trip to experience the scenery woven by nature and the eternal culture that has been passed down."
[Introduction of new dining and accommodation locations, "Miyu exploration" sites]
■ Day 1 Lunch (inside the car) Rokugan (Ginza): Japanese food
Delicate and boldly expressed Japanese cuisine is served with carefully selected ingredients. Please enjoy a beautiful dish that fully brings out the charm of the material.
■ Day 2 Visit to Upopoi (a symbolic space for ethnic symbiosis)
"Upopoy" is a facility that reconstructs and disseminates Ainu culture, which opened in 2020 in Shiraoi-cho, Hokkaido. "National Ainu Folk Museum" that introduces the life, culture and history of the indigenous Ainu people, "Ainu ancient dance" registered as a UNESCO intangible cultural heritage, mukkuri (jaw's harp) musical instrument performance, etc. You will be able to experience the various charms of Ainu culture on the shores of Lake Poroto, which is rich in nature, such as the "Experience Exchange Hall" where you can enjoy traditional performing arts.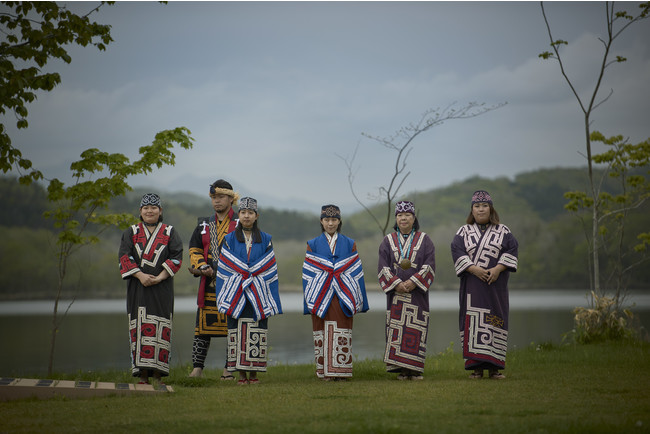 ■ Day 2 Accommodation at Lake Shikotsu Area Facility Lake Shikotsu Tsuruga Villa "Aoza"
"Aoza" stands overlooking Lake Shikotsu. It is a hotel that has the comfort of the West while having the Japanese appearance of walking in the tatami corridor. All rooms are equipped with a spacious open-air hot spring bath and an indoor bath with a whirlpool bath, so you can relax as if you were visiting a villa.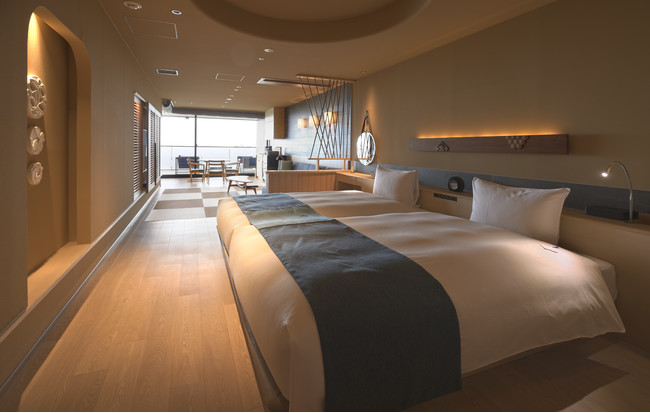 ■ Day 3 Kuroishi Neputa Uchiwa production experience
Kuroishi is also known for the scenery of the wooden arcade "Komise" that has been around since the feudal era. You will experience making "the only Uchiwa in the world" by cutting out the Neputa picture used in "Kuroishi Neputa".
---
---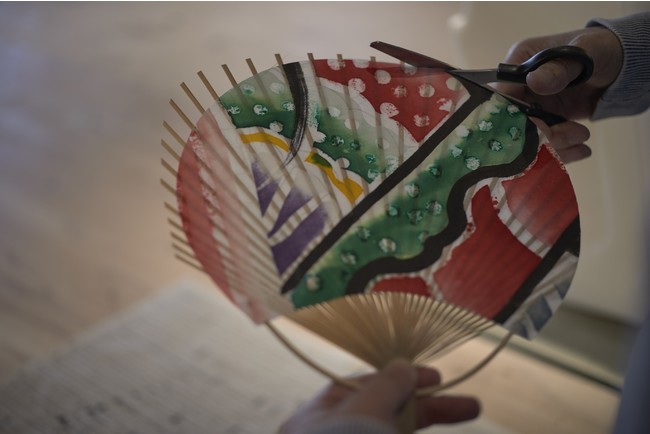 ■ Day 3 Supper (outside the car) Osteria Enoteca da Sasino (Hirosaki City): Italian
Enjoy the handmade Italian cuisine of "Sasino", which is made from ingredients such as vegetables, prosciutto, herbs, and wine, with a focus on homemade ingredients.
■ Day 4 Walk around Naruko Onsen
At Naruko Onsen, which is said to be one of the three famous hot springs in Oshu, you can enjoy a free walk in the refreshing air of the morning.
■ Day 4 Lunch (inside the car) Sushi Masa (Ishinomaki City): Nigiri sushi
"Sushi Masa", which has a store in Ishinomaki, a port town facing off Sanriku Kinkasan, which is called the world's three major fishing grounds, offers a selection of sushi including local features and freshly sushi in the car.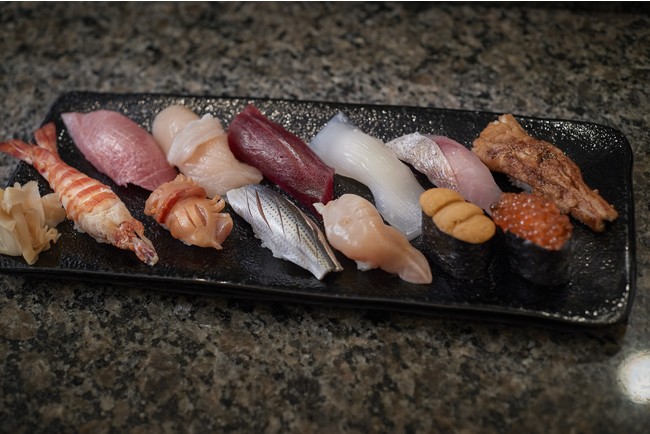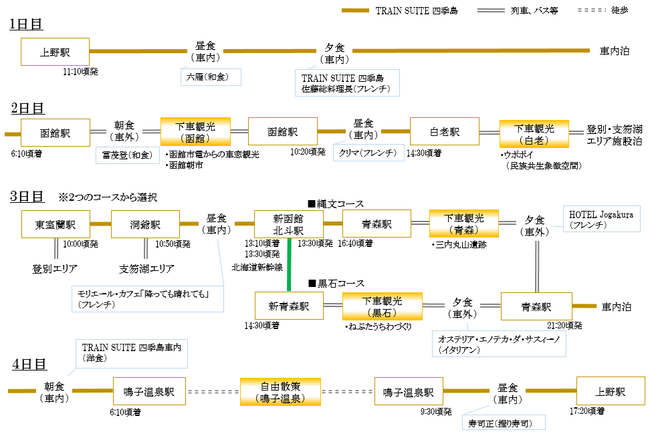 (2) 1 night 2 days course (Spring-Autumn) "A trip to enjoy the essence of the wealthy merchants nurtured by Minatomachi and the blessings of the rich satoyama."
[Introduction of new dining and accommodation locations, "Miyu exploration" sites]
■ Day 1 Lunch (inside the car) Chinese food Shiroyan (Ueno): Chinese
Our chefs who have trained in Hong Kong and Beijing will serve Chinese food that is fun not only to the tongue but also to the eyes. Please enjoy a dish that has been carefully selected from fresh ingredients to the appearance of presentation.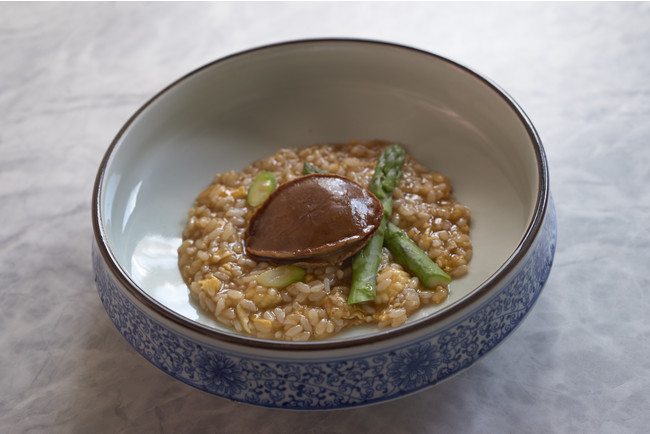 ■ Day 1 Niigata Sightseeing (Niigata City)
From the middle of the Edo period to the middle of the Meiji period, Niigata became a port of call for Kitamaebune ships and developed significantly as a port town. Merchants have made a fortune, and a culture of "hospitality" that leads upwards has also been created. On this trip, we will visit a place related to the Saito family, which is said to be one of the three major conglomerates in Niigata.
・ Former Saito family villa (departing from April to September)
You will visit the former Saito family villa, which was built by the Saito family in 1918, and will be guided by the excellent craftsmanship and its prosperity that remains in the beautiful garden.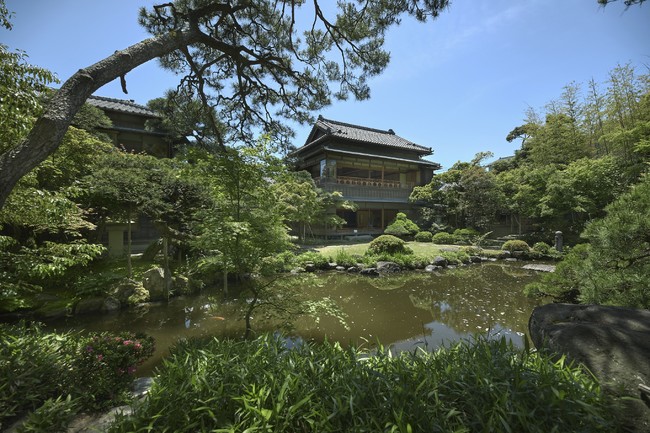 ・ Yankikan (departing from October / November)
A part of the Saito family's main residence was relocated and rebuilt in Hakusan Park, and famous wood is used everywhere, and the sukiya-style style of the tatami room and fusuma paintings can be felt.
At "Yankikan", you can enjoy the art performed by the geisha of Furumachi, Niigata, which is a flower district alongside Gion in Kyoto and Shinbashi in Tokyo.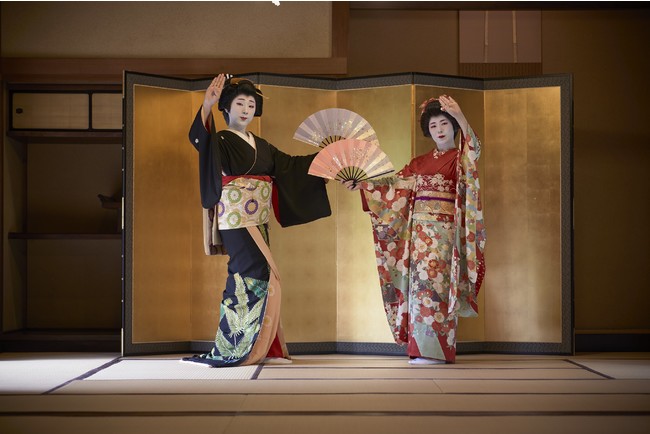 * From the second day onward, we will guide you to different courses depending on the month of departure.
[Yamanashi Course (Departure from April, May, October, November)]
■ Day 2 Breakfast (outside the car) French Dining Ryu (Koshu City): Western food
Enjoy a Western breakfast made with local Yamanashi vegetables and ingredients in a spacious tatami room overlooking the Japanese garden.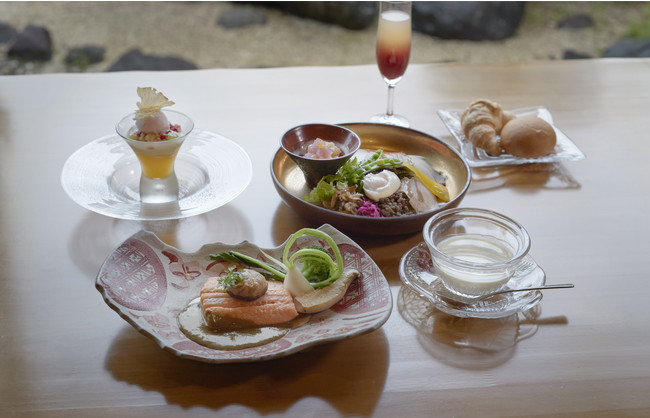 ■ Day 2 Katsunuma's Japanese wine (Koshu City)
In Yamanashi and Katsunuma, which are beginning to be in the limelight from home and abroad as a major production area of "Japanese wine" brewed domestically using 100% domestic grapes, the pride of the maker at a winery that sticks to the terroir called "Koshu" and produces wine. Please touch.
* Visit one of Chuo Winery, Katsunuma Winery, and Marufuji Winery.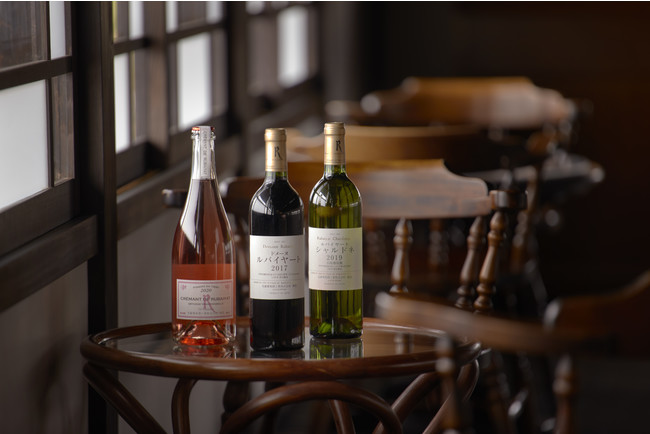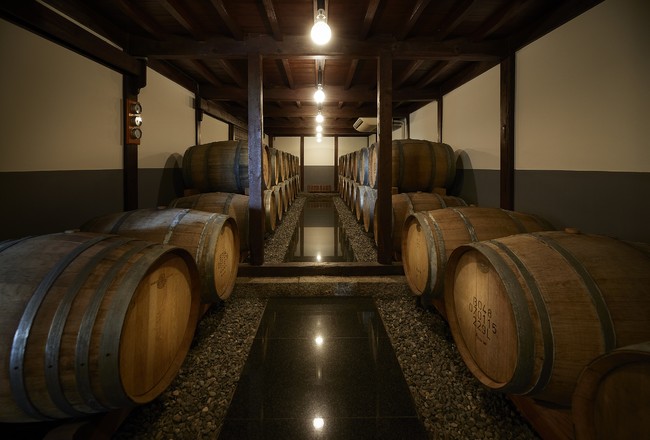 ■ Day 2 Lunch (inside the car) Wari Fresh Oka (Kofu City): Japanese food
Please enjoy the Japanese cuisine of "Oka", which is made by adding careful effort to fresh ingredients and enhancing it even more deliciously.
[Nagano Course (Departure from June to September)]
■ Day 2 Viewing the scenery from Obasute Station
The Zenkojidaira seen from around Obasute Station was once said to be one of Japan's three major train windows, along with the Hisatsu Line Yatake and the former Nemuro Main Line Karikachi Pass. On this trip, the train stops early in the morning. Enjoy your favorite morning time by getting down to the platform and looking at the scenery below and enjoying the scenery from the train window.
■ Day 2 Breakfast and sightseeing at Chikuma River Wine Valley
We will visit one of the following wineries depending on the month of departure in the "Chikuma River Wine Valley" in the Chikuma River basin where many wineries gather due to the low rainfall, long sunshine time and well-drained soil quality.
・ Villa d'Est Garden Farm and Winery (Tomi City, departing from June / July)
Opened in 2003 by Toyoo Tamamura, an essayist and painter who emigrated to this area, this winery has a beautiful view of the vineyards in abundant nature.
For breakfast, you can enjoy a seasonal menu centered on herbs from the garden and vegetables from local farmers at the "Villa Dest Cafe" on the premises.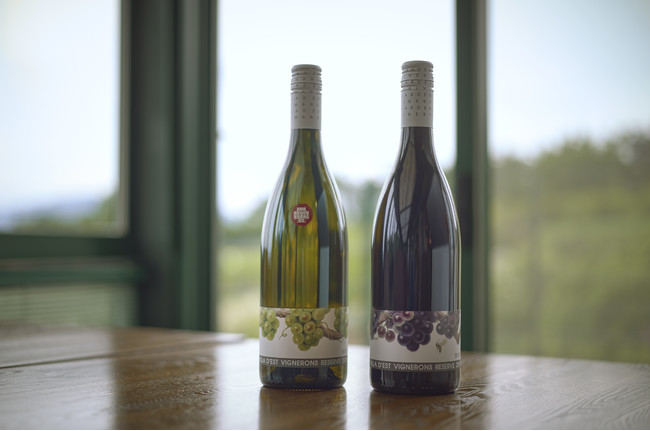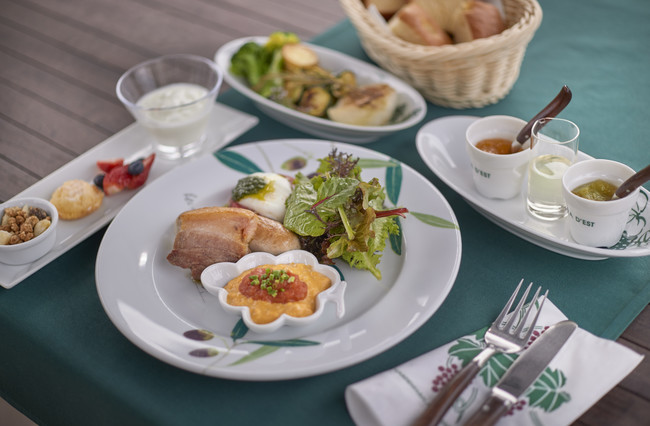 ・ Manns Wine Komoro Winery (Komoro City, departing from August / September)
It is a winery that first focused on this area and started viticulture, and mainly produces the Japanese wine "Solaris" series, which is said to be a premium wine in the company. In addition to strolling through the vineyards surrounded by magnificent nature and the Japanese garden that imitates the climate of Shinshu, customers of "Shikishima" will be guided to an underground cellar (usually closed to the public).
For breakfast, you can enjoy Japanese food prepared by "Japanese Cuisine Karamatsu" at "Karuizawa Prince Hotel" in the winery.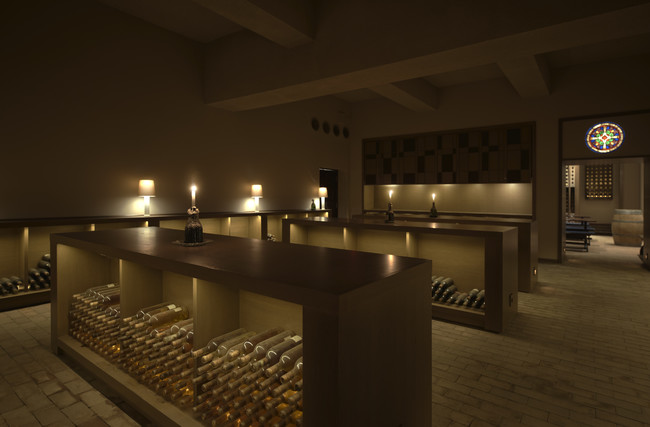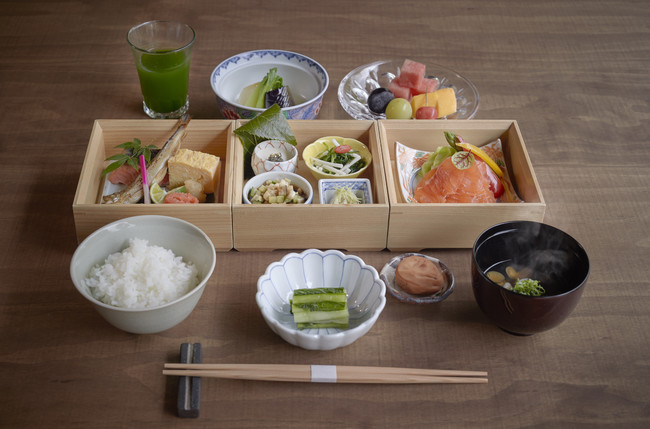 ■ Day 2 Lunch (inside the car) Hikariya Nishi (Matsumoto City): French
Hikariya Nishi is a restaurant that inherits the culture of Matsumoto. You can feel the original sweetness of the ingredients and the "strangeness of the combination" in the dishes that combine the delicious vegetables of neighboring farmers in Shinshu with new ideas.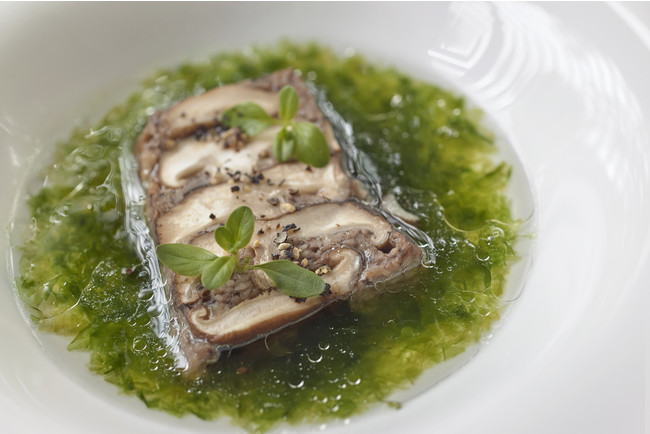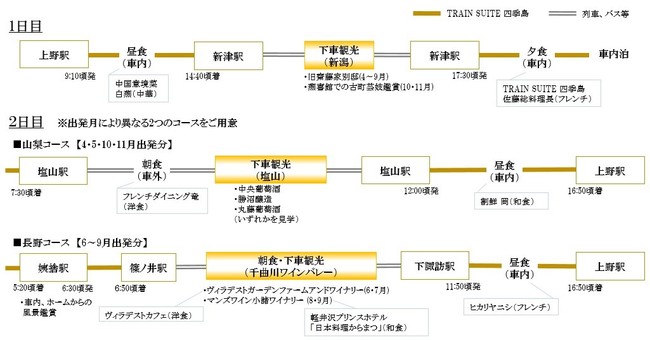 2 Schedule for sale at View Travel Service Co., Ltd.
(1) 3 nights 4 days course departure date (Monday departure)
April 18th and 25th, 2022
May 16, 2022
June 20th and 27th, 2022
(2) 1 night 2 days course (Yamanashi) Departure date (Saturday departure)
April 2, 9 and 30, 2022
May 7, 14, and 28, 2022
(3) 1 night 2 days course (Nagano) Departure date (Saturday departure)
June 4, 11 and 18, 2022
* Only the dates sold by JR East View Travel Service Co., Ltd. are shown. "Shikishima" operates other than the above, so please see the "TRAIN SUITE Shikishima" site for other operating days.
3 Product overview sold by JR East View Travel Service Co., Ltd.
(1) Travel price (per person) [Unit: Yen]

(2) About application
① Application acceptance period
Until 18:00 on Sunday, October 31, 2021 * Must arrive
② How to apply
Travel application is enclosed in the homepage or the "TRAIN SUITE Shikishima" guide pamphlet.
Please apply using the dedicated application form. Request the information pamphlet from the "TRAIN SUITE Shikishima" site or
We accept at the "TRAIN SUITE Shikishima" tour desk.
【home page】
■ "TRAIN SUITE Shikishima" site (JR East)
https://www.jreast.co.jp/shiki-shima/
■ "TRAIN SUITE Shikishima" product application site (View Travel Service)
http://www.jre-cruisetrain.com/shiki-shima/pages/application.aspx
【phone】
"TRAIN SUITE Shikishima" Tour Desk
0570-00-7216 (Navi Dial)
Business hours 10: 00-17: 30 (Closed: Wednesdays and Saturdays)
* If there are many applications, it will be a lottery.
* The lottery results will be announced around the end of November 2021.