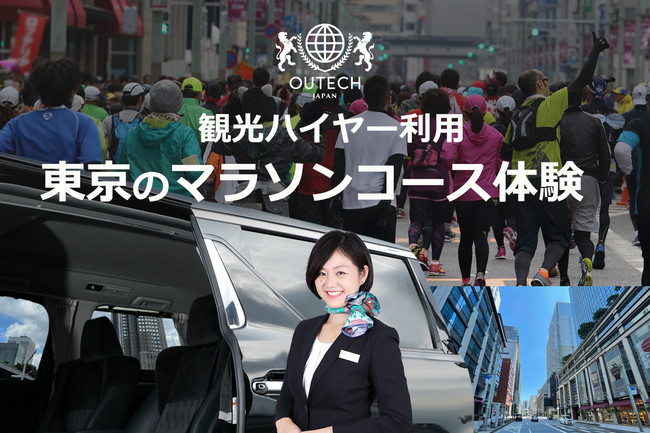 Tour the course of the marathon event in Tokyo (42.195km) with a sightseeing hire while sightseeing in Tokyo.
Autec Co., Ltd. (Headquarters: Shinagawa-ku, Tokyo, Representative Director: Takanobu Kusunoki, hereinafter Autec), which arranges, operates, and provides tourism services for hiers in and around Tokyo, uses tourism hiers to "experience the Tokyo marathon course." (Departure and arrival in Tokyo) Plan sales will start on September 6, 2021 (Friday) on the Autech website.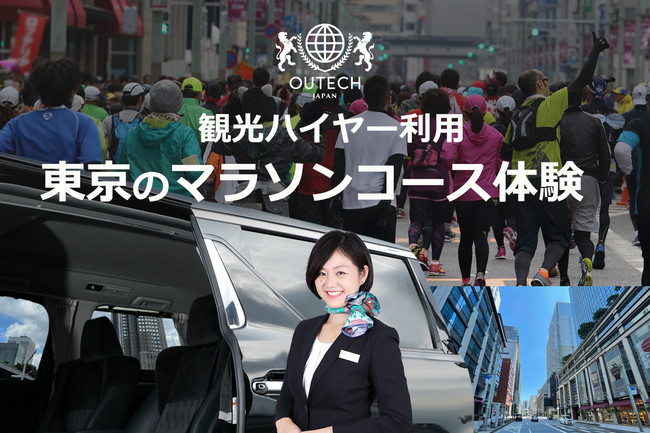 A fun experience-based plan that allows you to test run the course and sightseeing in Tokyo at the same time
Every October in Tokyo, a big marathon event is held. In line with this, Autech has newly planned a "Experience the Tokyo Marathon Course" plan. From the Tokyo Metropolitan Government, the starting point of the marathon, to Tokyo Station, the goal, while sightseeing via Asakusa, Tokyo Sky Tree, Ginza, Tokyo Tower, etc., you can efficiently tour the same course as the 42.195km full marathon with a sightseeing hire. On the way, you can try out the actual marathon course, so you can experience the real feeling of a marathon event.
In "Experience the Marathon Course in Tokyo", the planner (driver and tourist guide) who ran the full marathon in 3 hours and 40 minutes will introduce the sightseeing spots and marathon course with his own experiences. Planners are travel experts who have learned the expertise of Tokyo tourism, including the Tokyo City Guide Certification. We have learned a lot more about geography, history, culture, charm, etc. than having a sense of land, so we will color your trip with the planner's unique humorous guidance.
---
---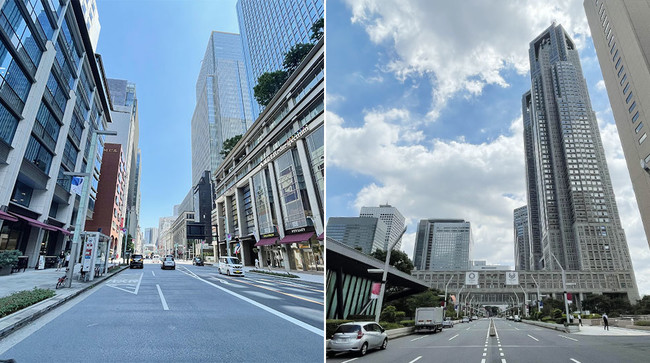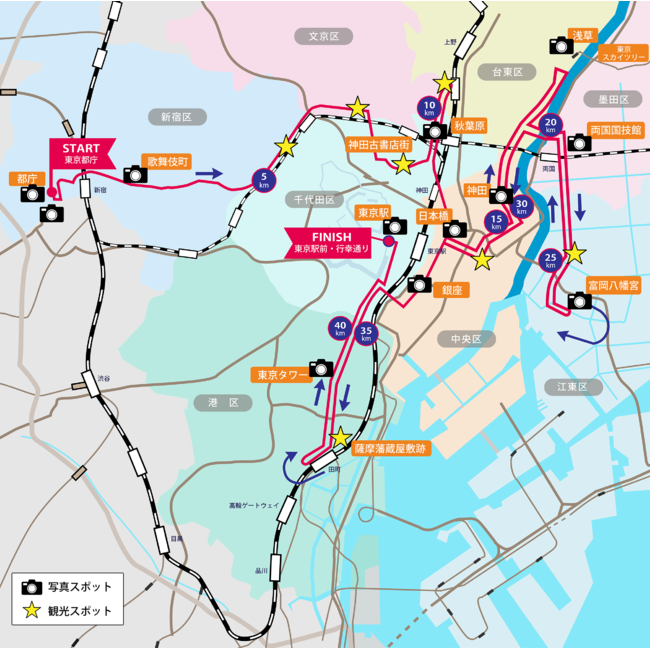 Sightseeing hire is the best "new travel style" even in Corona
Even in Corona, if you use a tourist hire, you can travel and go out safely and securely by avoiding door-to-door congestion without using public transportation. Since the hire is reserved in advance and operated by charter, the inside of the car will be cleaned with an ozone generator and sodium hypochlorite solution before the guest boarded. In addition, we will welcome guests by thoroughly taking measures against new coronavirus infectious diseases such as wearing masks for crew members, thorough ventilation inside the car, installing splash prevention films and preparing disinfectants for customers. In this way, taking advantage of the convenience of hire, we will continue to plan many "new travel style" plans for traveling and going out with tourist hire, and we will support many people so that they can travel happily and safely. ..
"Experience Tokyo Marathon Course" Plan Details
https://www.outech.co.jp/tokyo-marathon/
Service period: From September 6, 2021 (Friday) to the end of December 2021
Model course:
[4 hour course]
Tokyo Metropolitan Government Office-Suidobashi-Akihabara-Ueno-Nihonbashi-Asakusa-Ryogoku-Monzen Nakamachi (rest) -Ginza-Hibiya-Tokyo Station / Gyoko-dori
* You can take a tea break at Monzennakacho or pray for the completion of the race at Tomioka Hachimangu.
* The test run is about 1.5km from the 15km point, and it takes about 10 to 15 minutes to run. Please feel free to contact us if you have any requests such as test runs in other areas.
Price: 4 hours 22,000 yen
5,500 yen per person for 4 people
(Tax, gasoline fee, highway fee, etc. are all included)
Experience the Tokyo Marathon Course Background of sales:
When I participate in a marathon event in Tokyo, I can't take my time to see sightseeing spots because I'm so busy running! Based on this experience, we decided to sell an experience-based plan that allows you to enjoy sightseeing and test-run the 42.195km course, which is full of attractions in Tokyo, regardless of whether you participated in the marathon event or not.
Note:
・ Applicable only when one of the boarding / alighting locations is within the 23 wards of Tokyo, Mitaka City, or Musashino City.
・ The maximum number of passengers is eight.
・ Advance reservation is required until the day before.
・ The tea fee for a tea break on the way is not included.
・ If you wish to complete the race at Tomioka Hachimangu, a separate parking fee will be charged.
・ Tea breaks can be changed to other areas.
・ If you try the test run, the tea break time may be shortened or you may not be able to take the break time. Please note.
Outec's new coronavirus infection prevention measures:
・ Thorough health management of crew members, implementation of temperature measurement ・ Enforcement of gargling and hand washing
・ Cleaning the inside of the car with sodium hypochlorite solution
・ In-car disinfection with ozone generator
・ Mandatory crew wear masks
・ Thorough ventilation inside the car
・ Installation of splash prevention film
・ Preparation of disinfectant for customers
See below for more information on Autech's new coronavirus infection control.
https://www.outech.co.jp/tokyo-marathon/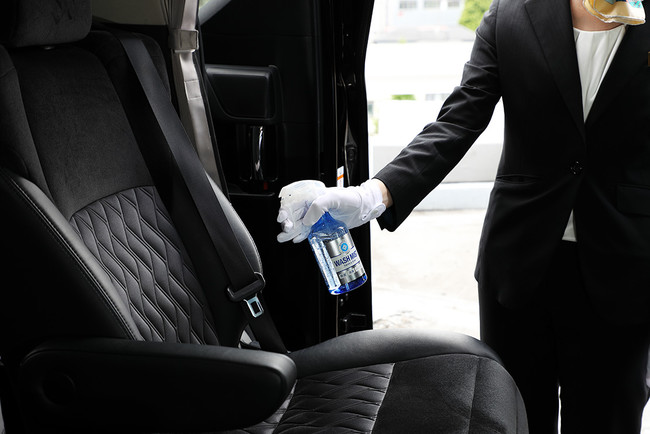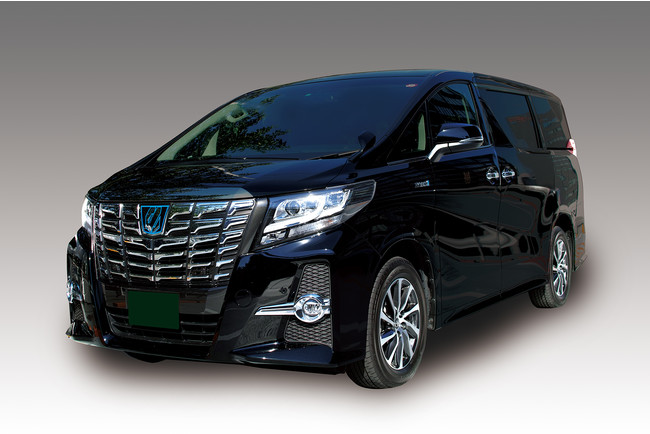 【reservation】
Autec Co., Ltd.
Phone: 03-6880-1290
"Experience Tokyo Marathon Course" Plan
https://www.outech.co.jp/tokyo-marathon/
[About Autec Co., Ltd.]
Autec Co., Ltd. is a Tokyo-based hire limousine company founded in 2002. We provide high-quality hire services centered on airport transfers, business inspections, company visits, tourism services, ceremonial occasions, etc. for individuals, corporations, corporate officers, VIPs, and government officials in Japan and overseas. In addition, at Corona Sorrow, we also provide hire transfers from Narita Airport and Haneda Airport for returnees, and we have received the support and evaluation of our services and planners (crew members) from many customers. Under the slogan of "turning monotonous movements into fun movements," all employees will strive to improve customer satisfaction and provide hire vehicles that allow safe, comfortable movements and sightseeing while avoiding crowds.
[Autec Co., Ltd. Company Profile]
Company name: Autec Co., Ltd.
Location: 7-22-17 Nishigotanda, Shinagawa-ku, Tokyo TOC Building 3F
Representative: Takanobu Kusunoki
Established: December 2002
URL: https://www.outech.co.jp
Twitter: https://twitter.com/outech_limo
[Contact for inquiries from customers]
Autec Co., Ltd.
Phone: 03-6880-1290 (24 hours reception)
Inquiries: https://www.outech.co.jp/contact_us/
Email: info@outech.jp