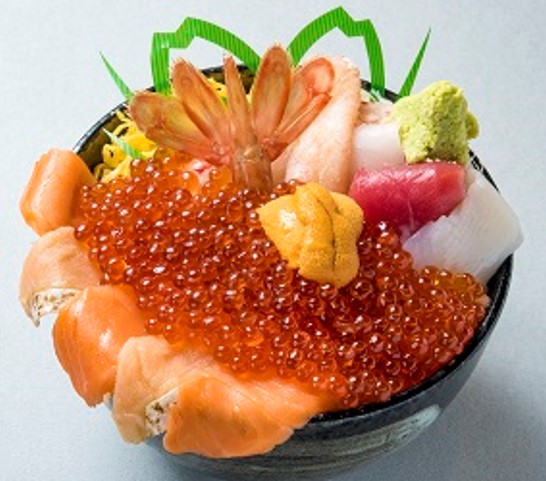 "Ueno / Okachimachi" is a city that is most popular in the year-end and New Year shopping season.
Matsuzakaya Ueno store will hold "Year-end special project Hokkaido product exhibition".
A product exhibition that focuses on "luxury and luxury" suitable for the end of the year! Special menus such as the first ramen restaurant in the Kanto area, seafood, a luxurious lunch box with meat-filled meals, and sweets using Hokkaido seaweed butter that people know.
In addition, there was a consumption tax increase in October, but in such a situation, there are reasonably priced crabs and salmon that have been collected for a short time, and seafood rice bowls that are worthy of being sprinkled with excitement! In addition, as a support for the reconstruction of Atsuma-cho, which was greatly damaged by the Hokkaido Iburi-Tobu Earthquake last year, "rice" made from Atsuma-cho is used for teahouses and bento "rice". We support Atsuma Town!
Hokkaido Product Exhibition Professional!
Daimaru Matsuzakaya Department Store Hokkaido Product Exhibition Buyer Daisuke Honda
Full-time buyers in charge of all Hokkaido products exhibitions in Daimaru and Matsuzakaya.
Fifteen years after moving to Sapporo for a product exhibition.
In order to deliver delicious foods to customers, I search for delicious foods every day and walk around the road.
Known as "north gourmet hunter". After I arrived, my weight increased by over 20kg!
The Hokkaido product exhibition, where the shops Honda has gathered with confidence, has an overwhelming ability to attract customers every time.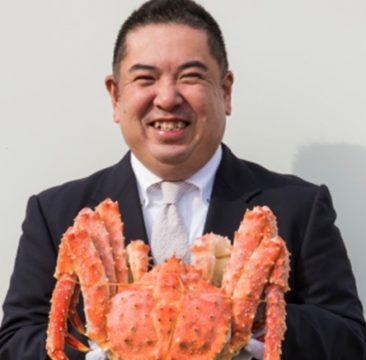 A bargain plan with year-round appreciation!
How much is in a cup and this price! !
A plate full of Hokkaido "Ikura" will be served in a bowl!
In addition to how much, it is a reasonable seafood bowl with 10 kinds of ingredients such as shrimp, scallops, sea urchin, tuna, salmon, salmon salmon, snow crab!
<Sakai Ryugi / Sapporo> How much bukkake rice bowl 2,200 yen * Each day limited 80 cups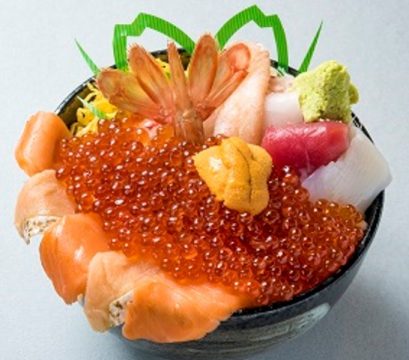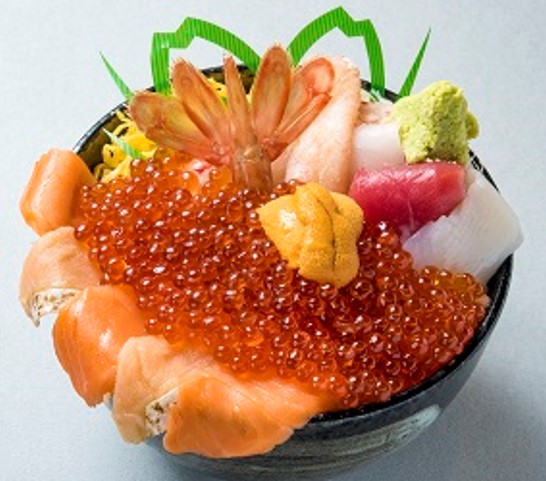 There is reason for the end of the year
We sell crab and salmon at a bargain price that cannot be properly sold for a few "reasons", such as the crab's legs have been removed or the surface has been damaged when landing!
[Example of products]
・ Hokkaido furrow (non-standard, young crab) scratches ・ Boil ・ Frozen
The price varies depending on the size. [Example: 500g 2980 yen (planned), etc.]
・ Russian red bean paste with scratches 1 frozen 1,080 yen, etc.
* There is a limited number of them. Since price adjustment is in progress, there is a possibility of change.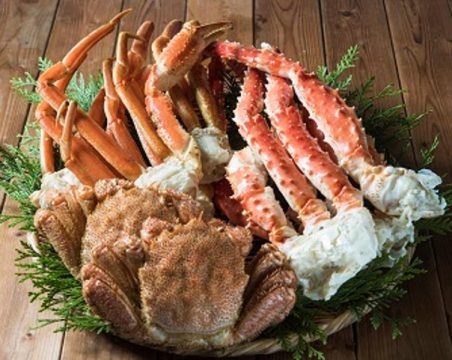 In addition, potatoes, pumpkins, black beans and shishamo are all-you-can-eat plans! Full of bargains!
* There is a limited number. End as soon as it is gone. Unlimited filling is limited to the specified container.
The menu is now being developed with Honda's most noticeable material, "seaweed butter"!
---
---
Mr. Takuya Watanabe, a chef from Hokkaido who works in Japanese restaurants and coffee shops in Sapporo and is popular with coffee shops in France.
He was fascinated by seaweed butter in France and produced "Seaweed Butter" in Hokkaido using Hokkaido ingredients.
Honda has specially purchased valuable seaweed butter, which is not yet generally available, for this product exhibition, and has developed original sweets using this butter!
Don't miss the menu using fermented butter made from high-quality fresh milk from the Yamanaka Ranch of the Akai River in Hokkaido, and discerning seaweed butter made from hand-picked Hokkaido seaweed!
Gelato
Gelateria <Rimo> has a record of winning the international tournament of gelato in Italy.
Added burnt seaweed butter to strawberry gelato.
The rich buttery flavor and strawberry flavor blend together to create an exquisite balance!
<Rimo / Abashiri> Strawberry and seaweed butter gelato 450 yen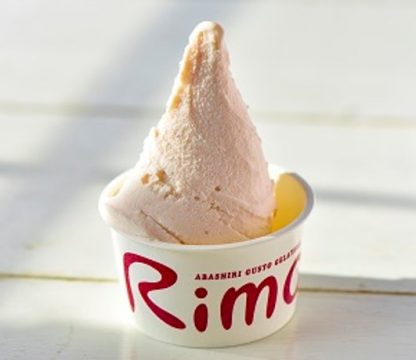 Butter sandwich
Two kinds of butter sand using seaweed butter and fermented butter.
The dough is made from wheat from Hokkaido, and the texture, shape and size are taken into account, and the pastry chef is packed.
<Re di Roma Plus / Sapporo> Sea and Mountain Butter Sands with 4 pieces 1,944 yen * Limited 450 sets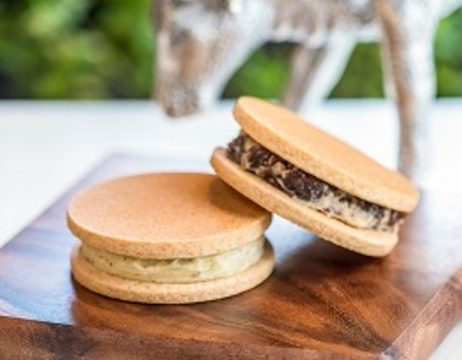 Also in the bag!
Place it on a scallop with seaweed butter and accent it! (Bottom center)
<Ryu Ryugi / Sapporo> Jumbo scallops with seaweed (seaweed butter sauce) and four large crab premium grips * 3,300 yen with miso soup
* Each day limited 50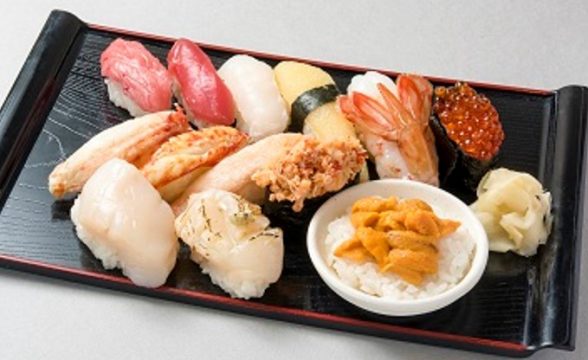 First store in the Kanto area! A popular ramen shop where you can get a line up!
Plenty of boiled umami!
About one year after opening, a popular store that has created a "boiled sensation" for the people is finally landing in Kanto for the first time!
Thick soup that is filled with horses anyway, with no poultry or odor due to careful preparation!
Topped with soft special char siu and quail eggs. Please enjoy the special menu of popular shops in Sapporo.
Please try.
<Isai / Sapporo> First Ueno store Nivo Miso Special Ramen 1,280 yen
* Up to 12/20 (Fri), limited to 200 cups per day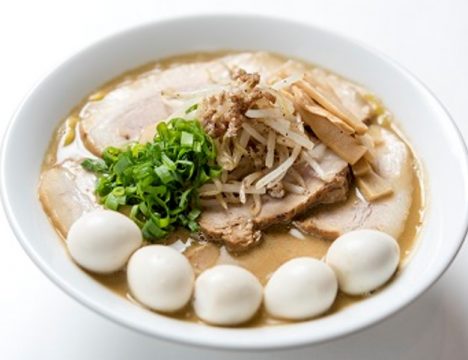 French taste!
A popular rumor shop in Sapporo for ramen lovers!
A French-taste shop that pursues taste with flexible thinking that doesn't fall into shape, such as using black truffles and lobsters!
A dish using Tokachi beef and flakes with accented mountain wasabi and an additive-free original sauce.
<Mari ida / Sapporo> Ueno store's first beef toromaze soba 1,480 yen
  * 12/21 (Sat)-30 (Monday), 200 cups limited each day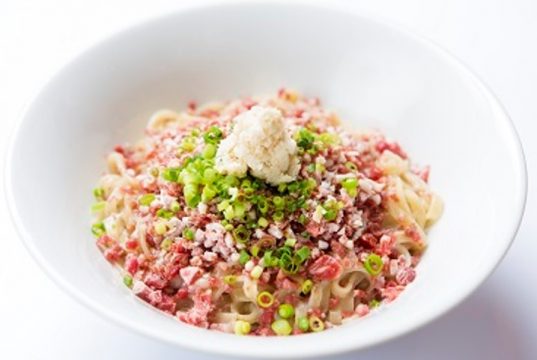 Great impact! A selection of seafood and meat luxury lunch boxes!
All road ingredients!
豪華 A luxurious lunch box with rare ingredients such as abalone, scallops, shrimp, sea bream, snow crab and how much.
<Roaring / Sapporo> All road produce ingredients lunch 3,500 yen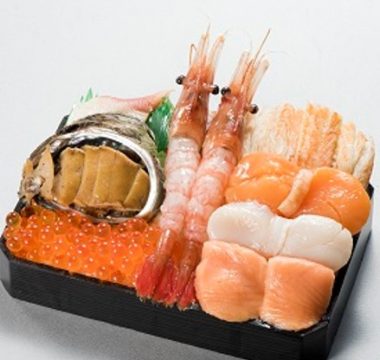 It 's meaty!
Shiretoko Wagyu beef sirloin, peaches, mature dairy beef sirloin, and Hokkaido beef fins are enormously packed!
<Seimiya / Obihiro> Shiretoko Wagyu beef, mature adult beef, and Hokkaido beef eaten lunch 3,672 yen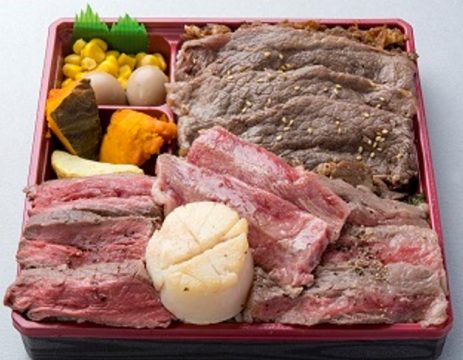 Many more available!
A hidden place used in the "location dialect" of that drama? !
Hamada Ryokan in Rikubetsu is said to be the coldest town in Japan. Side dishes such as the famous movie and the "Tita no Tabita", which is used as a location dialect from the same town, which is also known as the location for the drama series that morning, and is a modern-style arrangement of the special mixed rice and Ainu taste. Entered lunch for the first time! Four special types of mixed rice using venison and Shiretoko chicken, which are named "unexplored rice", is a popular menu for breakfast at the ryokan! Rikubetsu venison has little odor and is easy to eat! In addition, we will also sell "unexplored mixed rice of rice".
<Hamada Ryokan / Rikubetsu> Ueno store's first taste eastern lunch box with traditional Ainu dishes 1,700 yen
* Until 12/20 (Friday)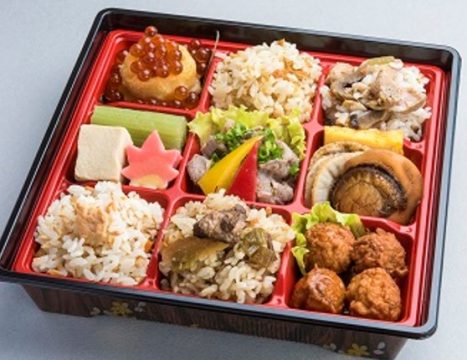 ↑ There are 4 types of mixed rice: Hokkaido rice cake and Rausu kelp soup, venison and wipes, onion pork and ginger, Shiretoko chicken and wipes and Rausu kelp soup!
Reconstruction assistance! Lunch box rice uses "Nanatsuboshi" from Atsumacho!
Atsuma-cho was severely damaged by the "Hokkaido Iburi-Eastern Earthquake" that occurred in September last year.
More than a year has passed since the earthquake, but the road to recovery is still halfway.
Therefore, following the previous session, we will continue to plan reconstruction support at the product exhibition! We support you by consuming the products of Atsuma!
Atsuma-cho Lotus Cup x Nanatsuboshi!
The dumplings made by hand at the Yamaguchi Farm's workshop are made from 100% Nanatsuboshi rice from Atsumacho without sugar.
The whiskey-filled mash is just a dish that brings out the charm of Atsuma Town.
<Yamaguchi Farm / Atsushin> Atsuma Countryside 1 each 160 yen (Koshian from Tokachi, Hasuka Mitarashi, Hokkaido Pumpkin An), Hascup Smoothie 460 yen
About 4t of "Nanatsuboshi" from Atsumacho is prepared. All the rice in the venue is "Nana Tsuboshi".
<Yaki ni Kuresupran Sharan / Hakodate> Hokkaido beef steak and scallop steak lunch 2,376 yen
* Each day limited 50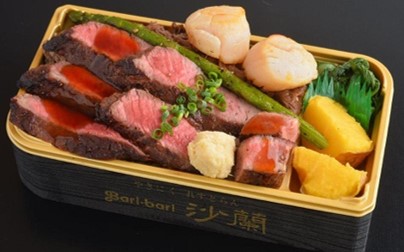 <Saipanya Shin / Hakodate> Extra large oyster abalone shellfish lunch box 3,000 yen
* Each day limited 30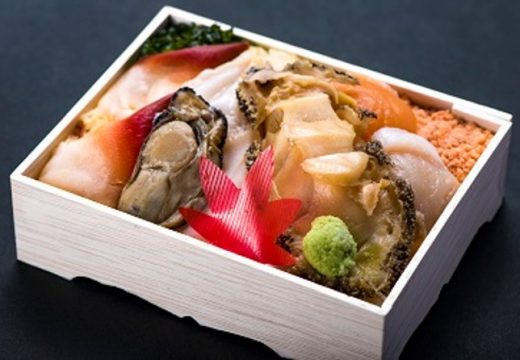 * "Ikameshi" is glutinous rice, so it does not use Nanatsuboshi.
* Contents are subject to change.