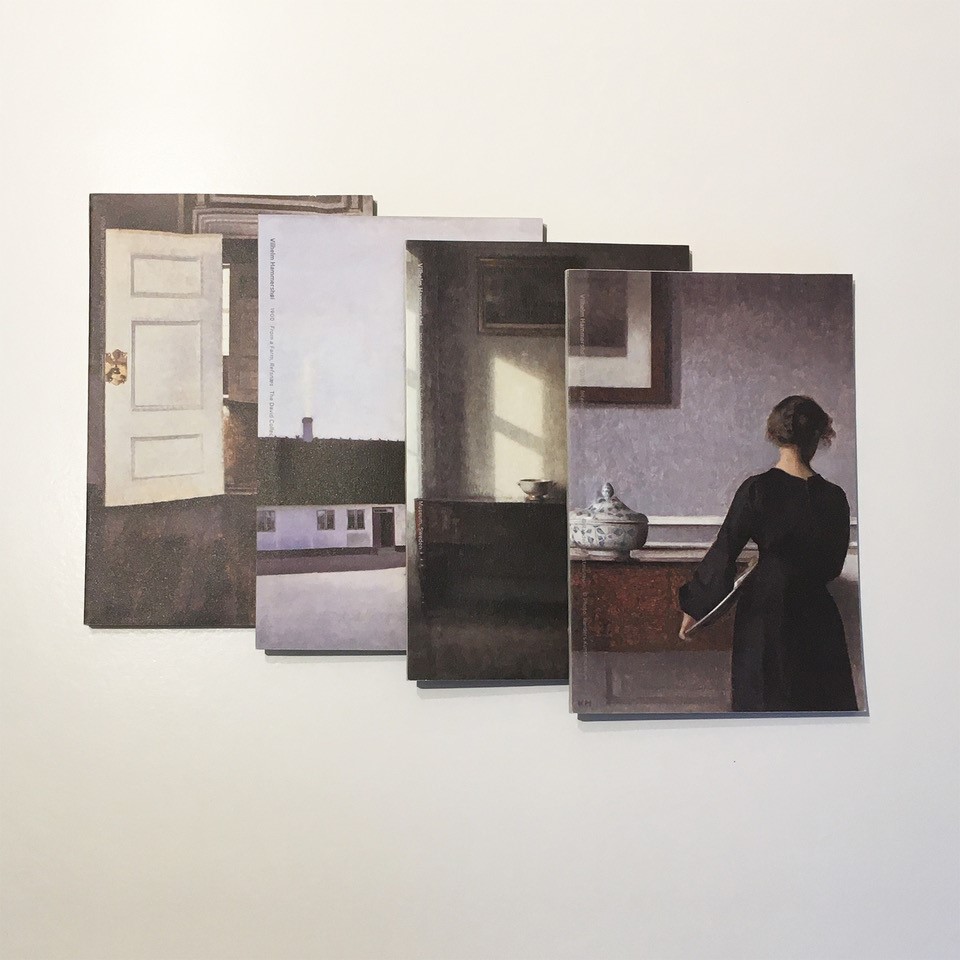 "Hamashoy and Danish Painting" [Period / Venue: January 21, 2020 (Tues) -March 26, Thursday (Thursday) * Halfway closing Tokyo Metropolitan Museum of Art, April 7, 2020 (Tues) * Opening postponement-June) 7th (Sun) Yamaguchi Prefectural Museum of Art] has opened a special online music shop from 10:00 am on Thursday, April 30 for a limited time.
With a focus on original merchandise using Hamashoe's masterpieces and other works exhibited in this exhibition, you can purchase goods online that were originally only sold at special shops in the museum.
■ "Hamashoy and Danish Painting" Special Online Museum Shop
■ URL: https://hammershoi.shop/
■ Goods order acceptance period: 10:30 am, Thursday, April 30, 2020-11: 59 pm, Sunday, May 10
* Sales after May 11th (Mon) are undecided.
* Please see the URL above for details such as handling goods and shipping costs.
-Introduction to the exhibition "Hamashoy and Danish Painting"-
---
---
Wilhelm Hamashoy (1864-1916) depicts a limited number of subjects, such as portraits of familiar people and quiet rooms.
It was once forgotten after its death, but since the 1980s, retrospective exhibitions have been held in major museums in Europe and America and in Japan, and it is now in the spotlight again.
At the exhibition, about 40 pieces of Hamashoy will be exhibited, as well as Danish paintings of the same era, such as pictures depicting a heartwarming home scene, to trace the background of unique talent.
For details, please see the official website of the exhibition ( https://artexhibition.jp/denmark2020/ ).
Click here for related articles
https://home.ueno.kokosil.net/ja/archives/40820
[Introducing some of the products]
Paper folder 550 yen (tax included)
The boldly trimmed Hamas Hoi work is printed on the highest class paper in Japan.
Gray paper is attached to increase strength.
You can use it carefully for a long time while considering the environment.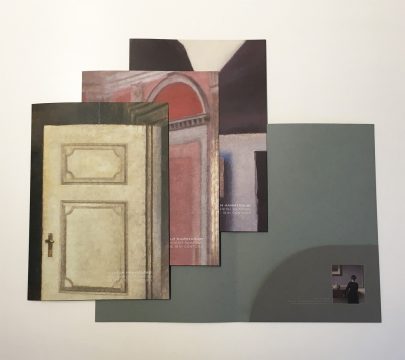 Notebook made of gray paper 880 yen (tax included)
A special notebook made by combining three colors of gray paper called "Tone F" in the middle paper.
With a codex style that opens up to 180 degrees and is easy to write, a thin cloth called "kansai" is carefully put on the spine by the craftsmen. made in Japan.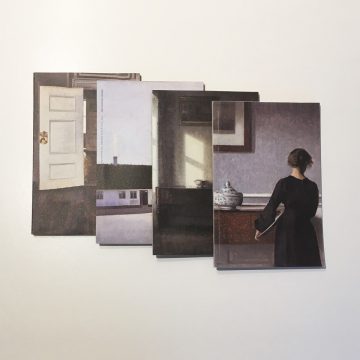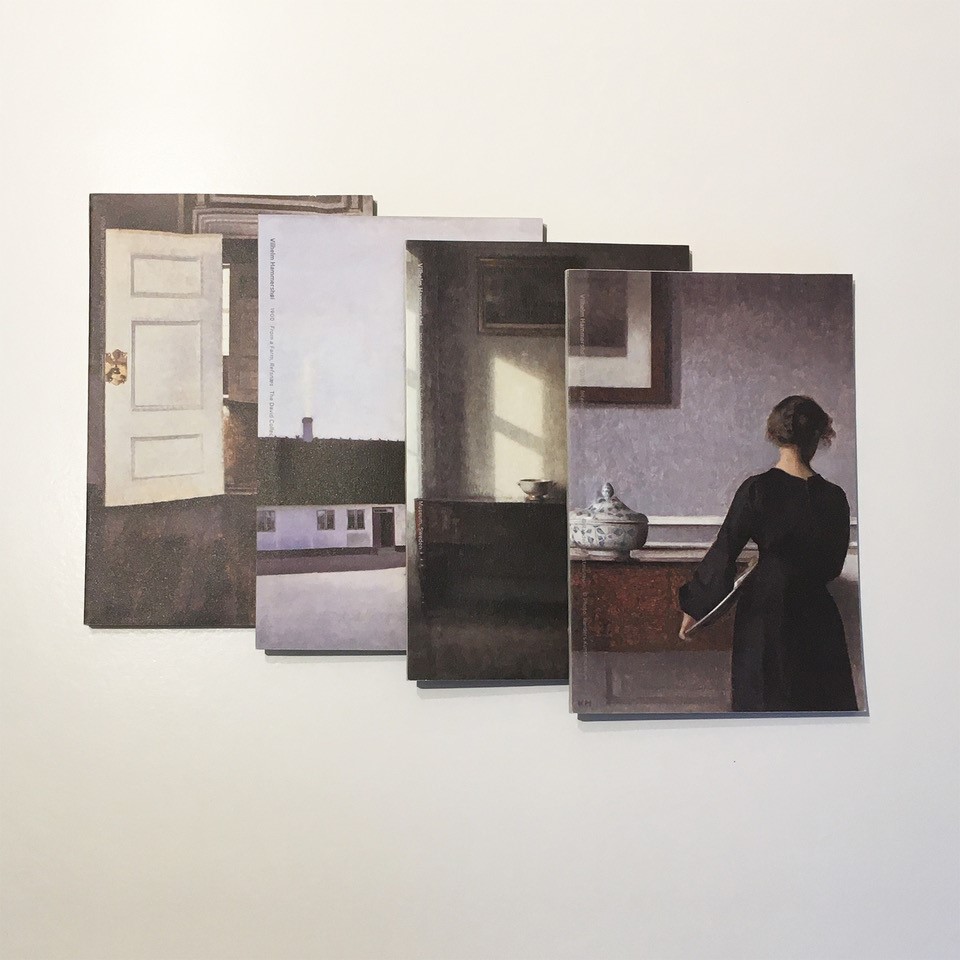 Miniature canvas 4,400-5,940 yen (tax included)
High-definition printing technology has reproduced the gradation of the work in detail.
The body is made by combining a Belgian matte canvas with an ultra-thin wooden crate custom-made by a domestic wooden crate maker.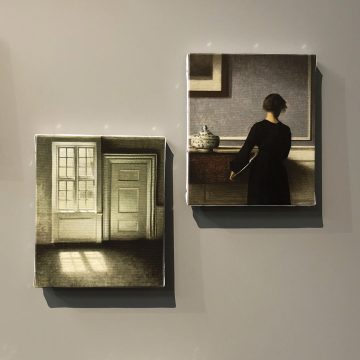 Tote bag 5,720 yen (tax included)
A tote bag made using domestic canvas (No. 8) with a focus on reproducing the beauty of Hamas Hoi's work.
The color of the handle is different for each design, and we are particular about sewing parts that cannot be seen from the front. 100% cotton.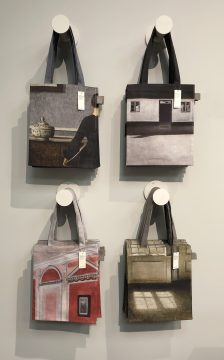 Hamas Hoi Original color candle 1,100 yen (tax included)
The candles in a special bottle with the logo burned are the original color of the exhibition, which was mixed with the gray of Hamas Hoi's work.
Candles are an indispensable tool for daily life even for Danish people who embody "HYGGE". Burning time is about 18 hours.