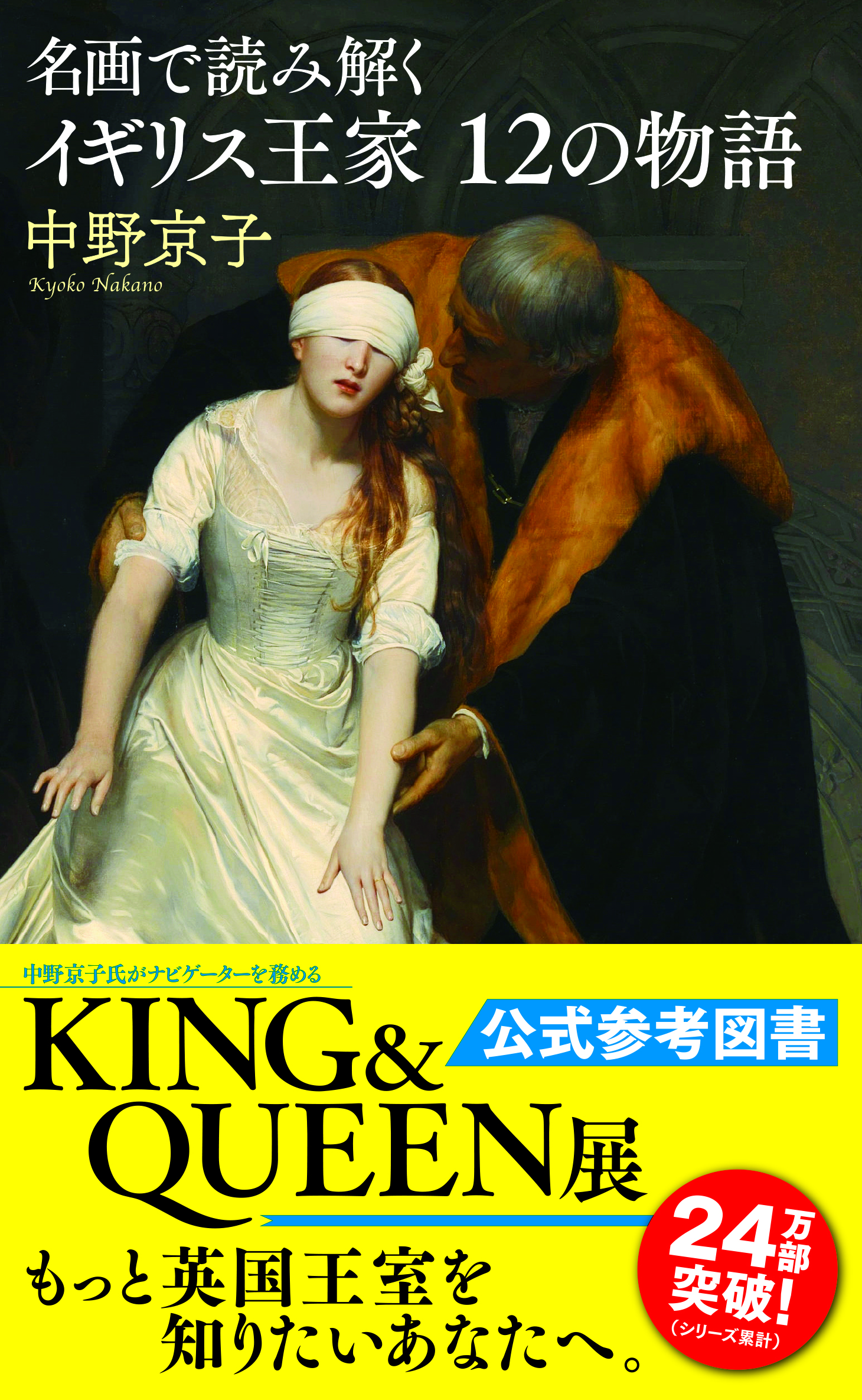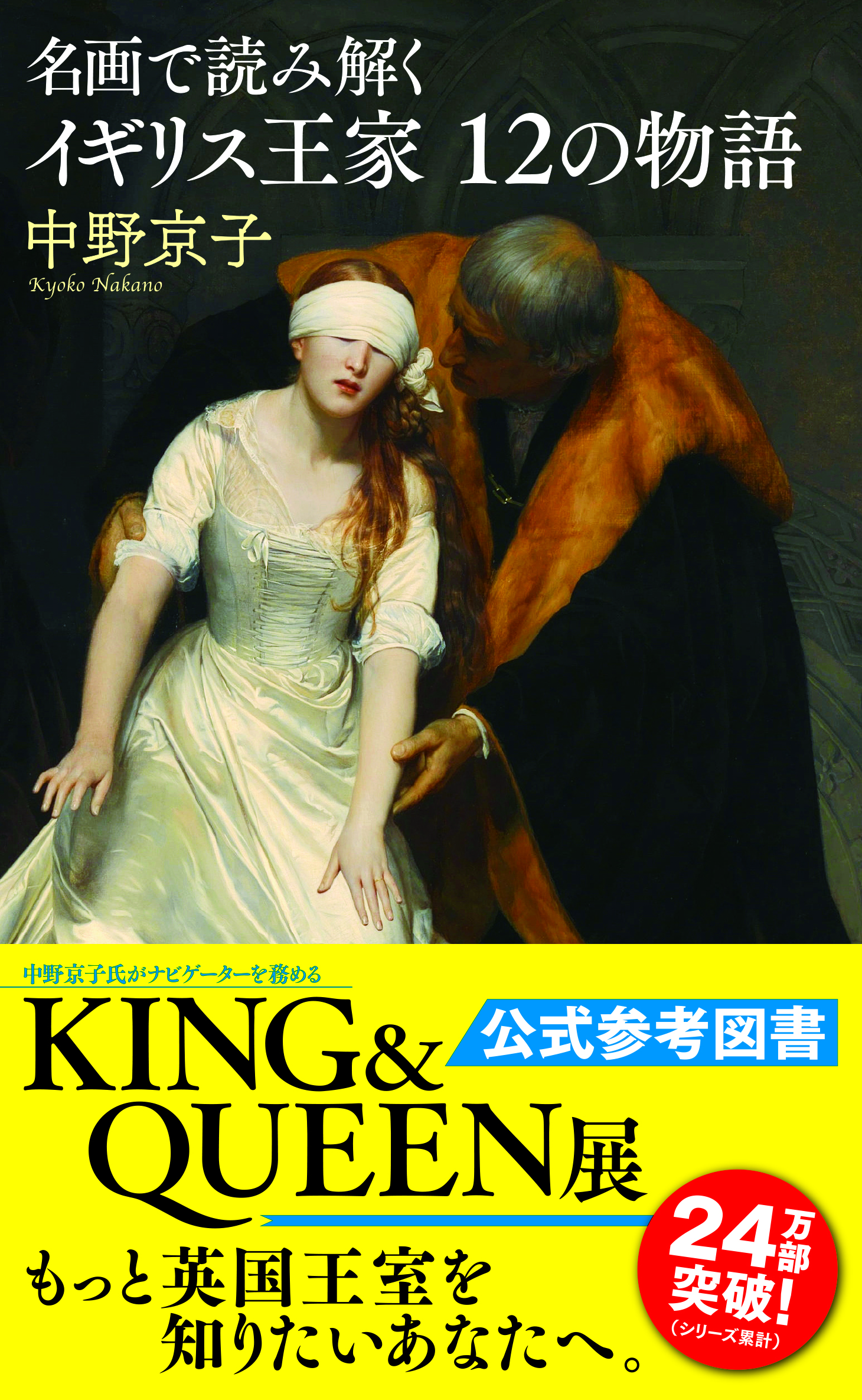 The "KING & QUEEN Exhibition" will be held at the Ueno Royal Museum from October 10, 2020 (Sat) to January 11, 2021 (Monday / holiday). A large exhibition of about 90 of the most important British dynasty portraits in the National Portrait Gallery of London, which presents the history of the British royal family over a century.
---
---
Kobunsha's "Twelve Stories of the British Royal Family Read with Masterpieces" (Kobunsha Shinsho) was selected as the official reference book for the exhibition, and its author, Kyoko Nakano, a German literary writer, was appointed as the exhibition navigator. This time, we have decided to redistribute the new obi for the exhibition.
[From the introduction]
It can be said that the fun of British history is that every time the royal family changes, a tremendous person is born and a drama is born. Also, I am not completely interested in the fact that Britain is the only major power that still has the royal family.
In this book, I would like to tell a historical story about the three dynasties of the British royal family, the Tudor family by the English family, the Stuart family by the Scottish family, the Hanover family by the German family, and their nicknamed royal family.
【table of contents】
Preface
Part 1 Tudor House
Chapter 1 Hans Holbein "The Ambassadors"
Chapter 2 Antonis Mor "Mary I Statue"
Chapter 3 Isaac Oliver "Portrait of the Rainbow of Elizabeth I"
Part 2 Stuart House
Chapter 4 John Gilbert "Guy Fawkes Before King James"
Chapter 5 Paul Delaroche "Cromwell Seeing the Body of Charles I"
Chapter 6 John Michael Wright "Charles II"
Part 3 Hanover Family
Chapter 7 William Hogarth "South Sea Bubble Incident"
Chapter 8 William Beach- "George III"
Chapter 9 William Turner "Slave Ship"
Chapter 10 Franz Xaver Winterhaler, Victoria's Family
Chapter 11 Franz Xaver Winterhaler "Prince Edward"
Chapter 12 John Loveli, The Royal Family at Buckingham Palace
[Author introduction]
Kyoko Nakano
Writer / German literary writer. Born in Hokkaido. "The story of the Hapsburg family 12 read by masterpieces" "The story of the Bourbon dynasty 12 read by masterpieces" "The story of the Romanov family 12 read by masterpieces" (all Kobunsha new books), "Scary picture" series (Kadokawa Bunko), "Kyoko Nakano He has authored numerous books such as the "Mystery of Masterpieces to Read" series (Bungeishunju). He has many serials in newspapers and magazines, including the Nihon Keizai Shimbun. At the "Scary Picture" Exhibition, which was held to commemorate the 10th anniversary of the "Scary Picture" series, he also served as a special supervision and gained great popularity.
[Book details]
Title: "Twelve stories of the British royal family to read with masterpieces"
Author: Kyoko Nakano
Release: Kobunsha
Release date: October 17, 2017
List price: 980 yen + tax
Format: New book format soft cover
[Exhibition details]
Exhibition name: KING & QUEEN exhibition in the National Portrait Gallery, London-British royal story to be read with masterpieces-
Dates: October 10, 2020 (Sat) -January 11, 2021 (Mon / holiday)
Venue: Ueno Royal Museum (1-2 Ueno Park, Taito-ku, Tokyo 110-0007)
Organized by: London National Portrait Gallery, Fuji Television, Tokyo Shimbun, Ueno Royal Museum
Cooperation: Yamato Global Logistics Japan
Sponsored by: British Council
Curator: Charlotte Boland
Supervised by the Japanese side: Hiroshi Kumazawa (Associate Professor, The University Art Museum, Tokyo University of the Arts)
Official homepage: www.kingandqueen.jp