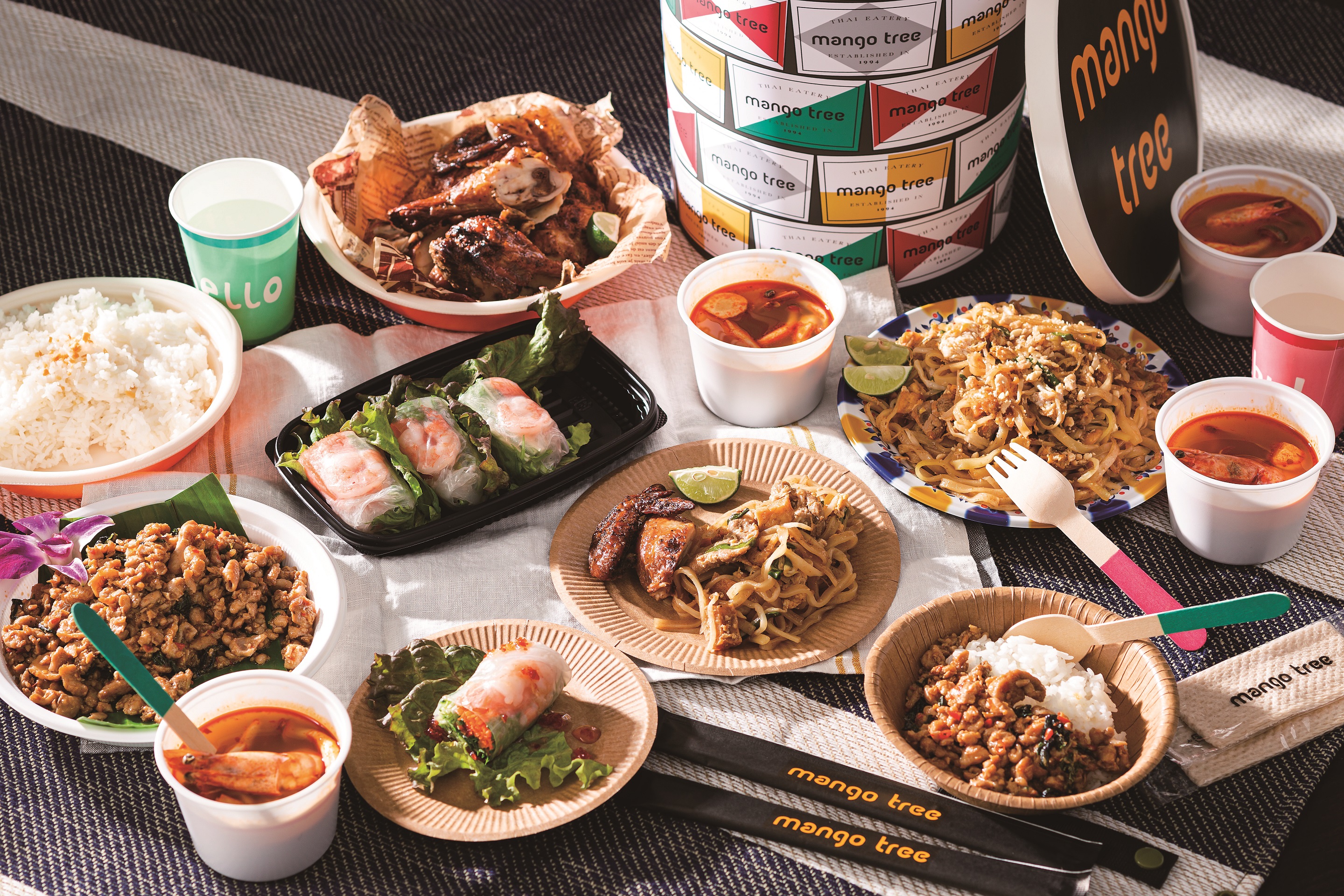 Mirworks Co., Ltd., which develops authentic overseas tastes in Japan, is more open than the "Mango Tree Cafe" (Kanto store), which is a sister store of "Mango Tree", which has its main store in Bangkok, Thailand, which is perfect for the refreshing spring season. From Tuesday, March 16, 2021, we will deliver a "picnic basket" where you can enjoy authentic Thai food in the outdoors or at home.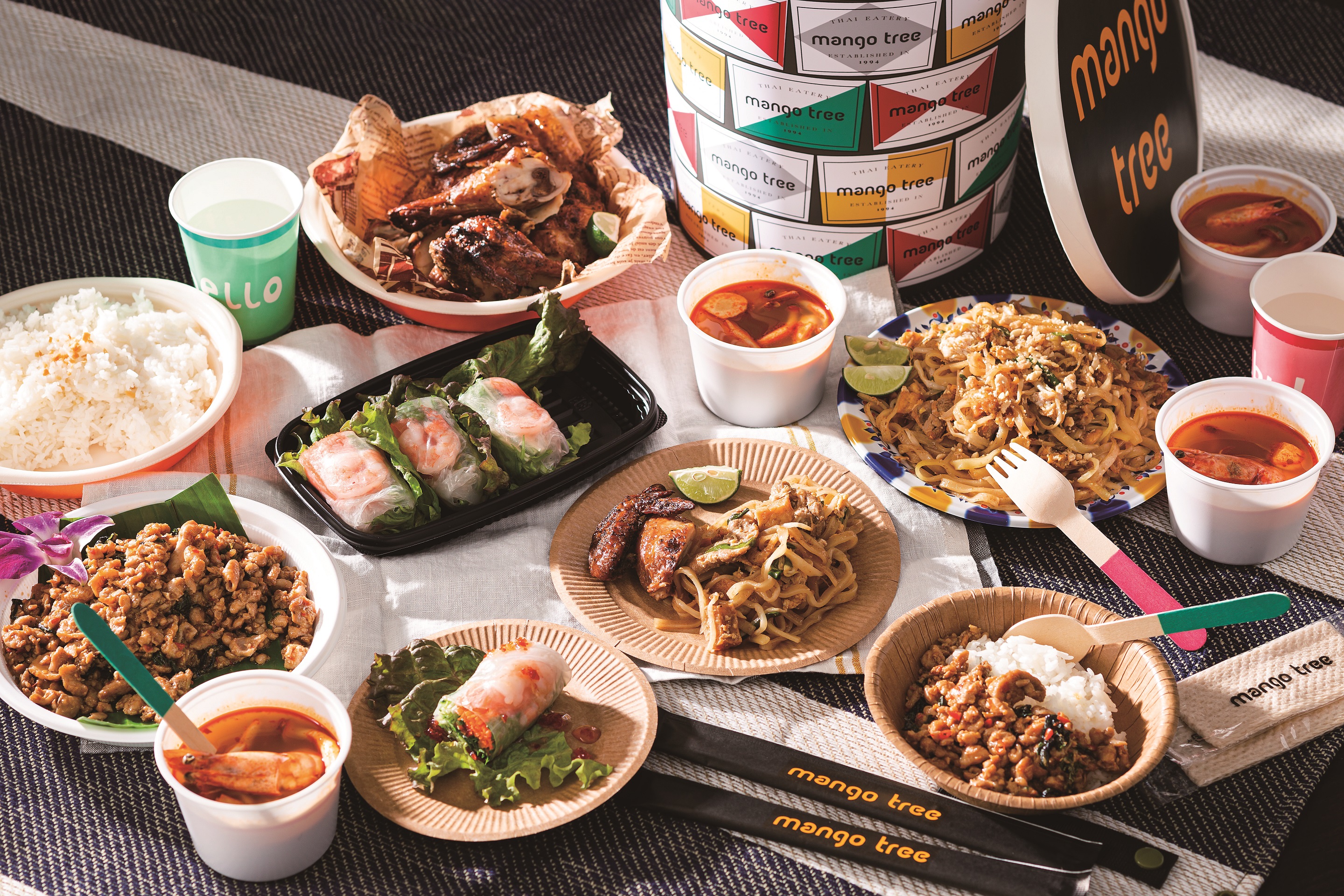 At Mango Tree Cafe, where you can casually use authentic Thai food on a daily basis, you can enjoy "raw spring rolls" and "Tom Yum Kung", the most popular spicy "Chicken Gapao" at Mango Tree Cafe, and sticky rice noodles made in-house. We planned a special "Picnic Basket" (6,264 yen including tax) containing 5 items, "Pad Thai" and "Thai BBQ Grill" Kai Yang "". It is also recommended for outdoor picnic lunches such as parks that avoid the crowds in the corona, or for holidays where you want to spend a relaxing time in your garden or veranda.
---
---
<Menu overview>
" Picnic basket " (for 4 people, reservation required)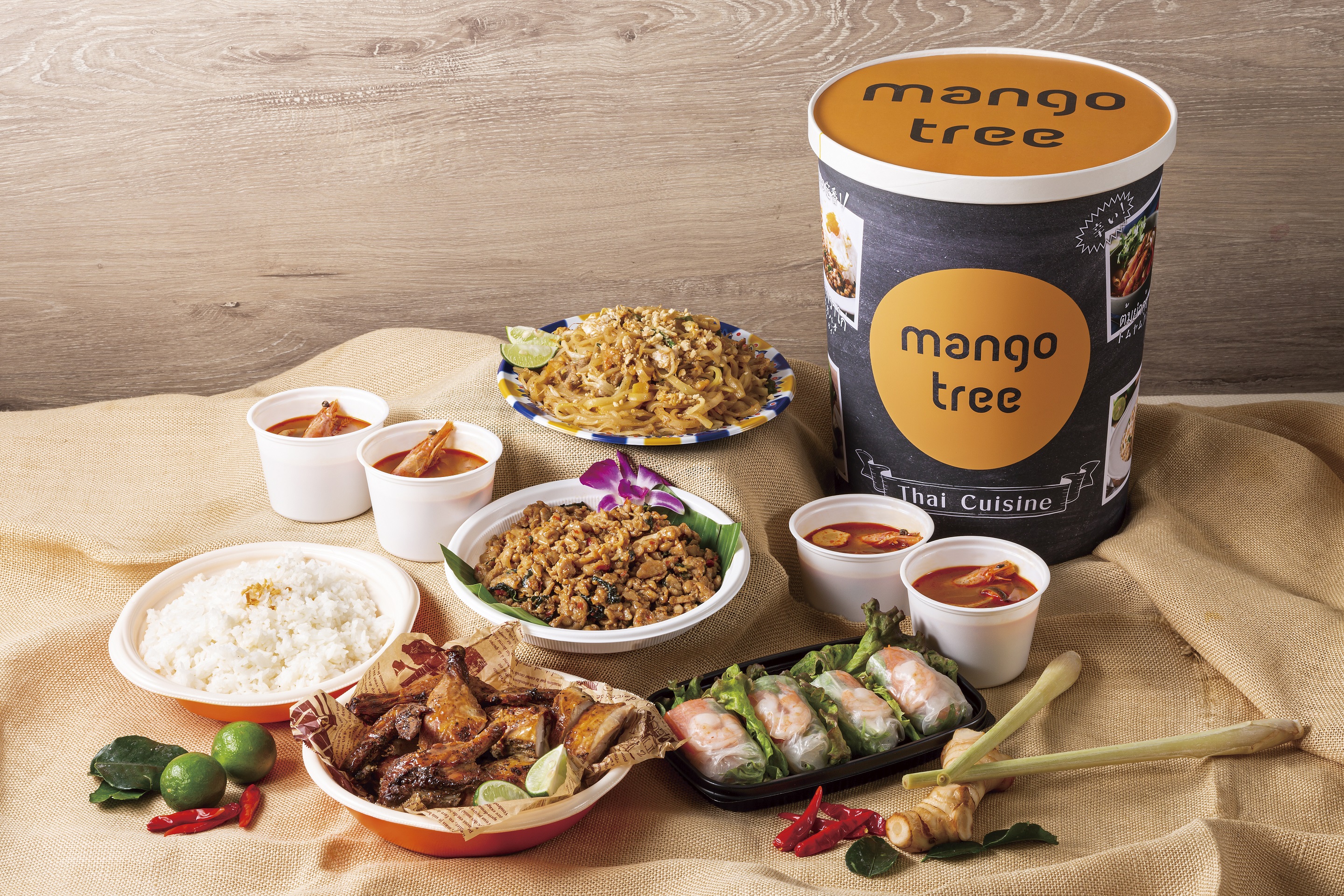 Selling price: 6,264 yen (tax included) * The amount varies depending on the delivery. Contents:
・ Fresh spring rolls of shrimp and vegetables Sweet chili sauce (right in front of the photo)
・ Shrimp Tom Yum soup (in front of the basket)
・ Thai BBQ grill "Kai Yang" dry chili sauce (front left in the photo)
・ Chicken Gapao & Jasmine Rice (center of the photo)
・ Thai fried noodles "Pad Thai" made in-house raw rice noodles (center in the back of the photo)
Sales start date: March 16, 2021 (Tuesday)
Stores: Mango Tree Cafe Shinjuku, Ueno, Tokyo Dome City La Coeur, Toyosu, Kitasenju, Yokohama, Kawasaki, Omiya, Saitama Nishiomiya, Mango Tree Cafe + Bar Takanawa
* Click here (https://www.mealworks.co.jp/news/687 ) to see the introduction status of delivery / takeout pre-payment at each store.
Reference material
[What is mango tree]
Founded in 1994 in Bangkok, Thailand, Thai restaurant "mango tree" has expanded to London, Japan, Dubai, Hong Kong and other countries around the world.
"Mango Tree" is a Thai restaurant built in 1994 by renovating a mansion over 100 years old behind Surawong Road in Bangkok, Thailand. Following London, the Tokyo store opened in 2002 as the third store in the world. Opened, under the theme of "Authentic Thai Cuisine", we offer dishes that combine carefully selected Japanese ingredients with Thai herbs and spices and traditional cooking methods, along with sophisticated spaces and services. As sister stores, "Mango Tree Bistro" (Hakata) where you can casually enjoy traditional Thai food with sake, and "Mango Tree Cafe" (Shinjuku / Ebisu <renewal work Closed until late April> ・ Ueno ・ Tokyo Dome City La Coeur ・ Toyosu ・ Kitasenju ・ Yokohama ・ Kawasaki ・ Omiya ・ Saitama Nishi Omiya ・ Osaka ・ EXPOCITY), "Mango Tree Cafe + Bar" (Takawa), at home "Mango Tree Deli" (Isetan Shinjuku Main Store), a take-out specialty restaurant where you can enjoy traditional Thai food, and "Mango Tree Kitchen" (Tokyo Station Gransta, Gransta Marunouchi, Toyoko Goodwill Street, Kinshicho Termina) with an eat-in space added to takeout. Yokohama Joinus Grand Front Osaka, Daimaru Shinsaibashi Store, Ekie Hiroshima), food court "Mango Tree Kitchen LaLaport Yokohama", and the world of "mango tree" continues to expand.
URL: https://mangotree.jp/
【Company Profile】
Company name: Mirworks Co., Ltd. Representative: Issei Kojima, President and CEO Headquarters location: 4-3 Kanda Surugadai, Chiyoda-ku, Tokyo Shin-Ochanomizu Building 14F
Established: April 30, 1992 Business: Operates Mango Tree, Mango Tree Bistro, Mango Tree Cafe, Mango Tree Kitchen, Mango Tree Deli, Kao Man Gai Kitchen, Dancing Club, Toro, Tenyoshi, etc. in Japan.
URL: https://www.mealworks.co.jp/