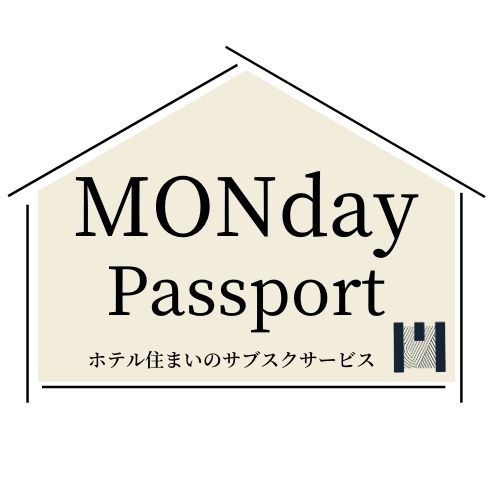 You can choose your favorite facility from all 22 facilities in Tokyo and Kyoto and stay overnight!
JHAT Co., Ltd., which operates hotel MONday, MONday Apartment, and ICI HOTEL, started selling the flat-rate service "MONday PASSPORT" to the first 50 people from April 23, 2021 (Friday).
"MONday PASSPORT", which will be launched this time, is a new service that proposes a new way of spending at the hotel by utilizing the 22 facilities of the MONday brand Tokyo & Kyoto that we are developing.
We have prepared facilities with various concepts such as a hotel with a large communal bath and an apartment type with a kitchen so that you can choose a hotel according to the diversifying lifestyle under the corona.
---
---
[Fee / Flat-rate hotel living expenses]
150,000 yen per month (30 nights for 30 days)
You can use your favorite facilities of the target hotel / apartment hotel for a fixed amount. No complicated contract procedure is required. There are no deposits, key money, or brokerage fees, so the initial cost is low and simple.
[From room / equipment / rental to a lifestyle one step ahead]
You can find a place to live when you want.
You can live in a multi-base life that is not limited to one base, and you can freely live in a MONday group hotel at any time.
To a higher-grade life using hotel services
Large communal baths and lounges exclusively for guests. With furniture and home appliances, utilities included, Wi-Fi is free, regular cleaning and linen replacement are available. You can live your own way while receiving various unique facilities and services depending on the hotel.
[Newly built]
90% of the MONday hotel series are newly built properties within one year of construction.
The oldest facility opened in October 2018 and all facilities are state-of-the-art.
[Location]
A 2-minute walk from JR Shin-Nihombashi Station, GATE STAY PREMIUM Nihonbashi and GATE STAY PREMIUM Hamamatsucho are at the top of the list, and Ginza, Akihabara, Kyoto Station Higashi Kujo, etc.
■ Overview of MONday PASSPORT
Contents
This is a subscription-type accommodation plan that allows you to stay at your favorite MONday group hotel or apartment hotel for a fixed rate of 30 nights. You can change the hotel for each night, or you can stay at the same hotel for 30 days.
* Up to 10 nights out of 30 nights for apartment hotels.
◼️ Reservation method / details
https://hotel-monday.com/passport/
Please check from the URL
Inquiries about accommodation
JHAT General Reservation Center
(Weekdays 10: 00-18: 00)
TEL: 03-6453-0956
■ Available stores
● Hotel
【Tokyo】
hotel MONday Toyosu
hotel MONday Tokyo Nishikasai
hotel MONday Asakusa
hotel MONday Akihabara Asakusabashi
hotel MONday Haneda Airport
hotel MONday Premium Ueno Okachimachi
hotel MONday Premium Ginza Tsukiji [Scheduled to open on June 1]
hotel MONday Kyoto Marutamachi [Scheduled to open on June 1]
【Kyoto】
hotel MONday Kyoto Karasuma Nijo
hotel MONday Kyoto Station Higashi Kujo
● Apart Hotel
hotel MONday Tokyo Nishikasai Annex
MONday Apart Ueno Shin-Okachimachi
MONday Apart Hamamatsucho Daimon
MONday Apart Premium Akihabara Asakusa Bridge Station
MONday Apart Premium Akihabara
GATE STAY Tokyo Hatchobori
GATE STAY Nihonbashi Suitengumae
GATE STAY Premium Hamamatsucho
GATE STAY Ueno Hirokoji Yushima
GATE STAY Akihabara East
GATE STAY Premium Nihonbashi
GATE STAY Premium Ginza Shintomicho