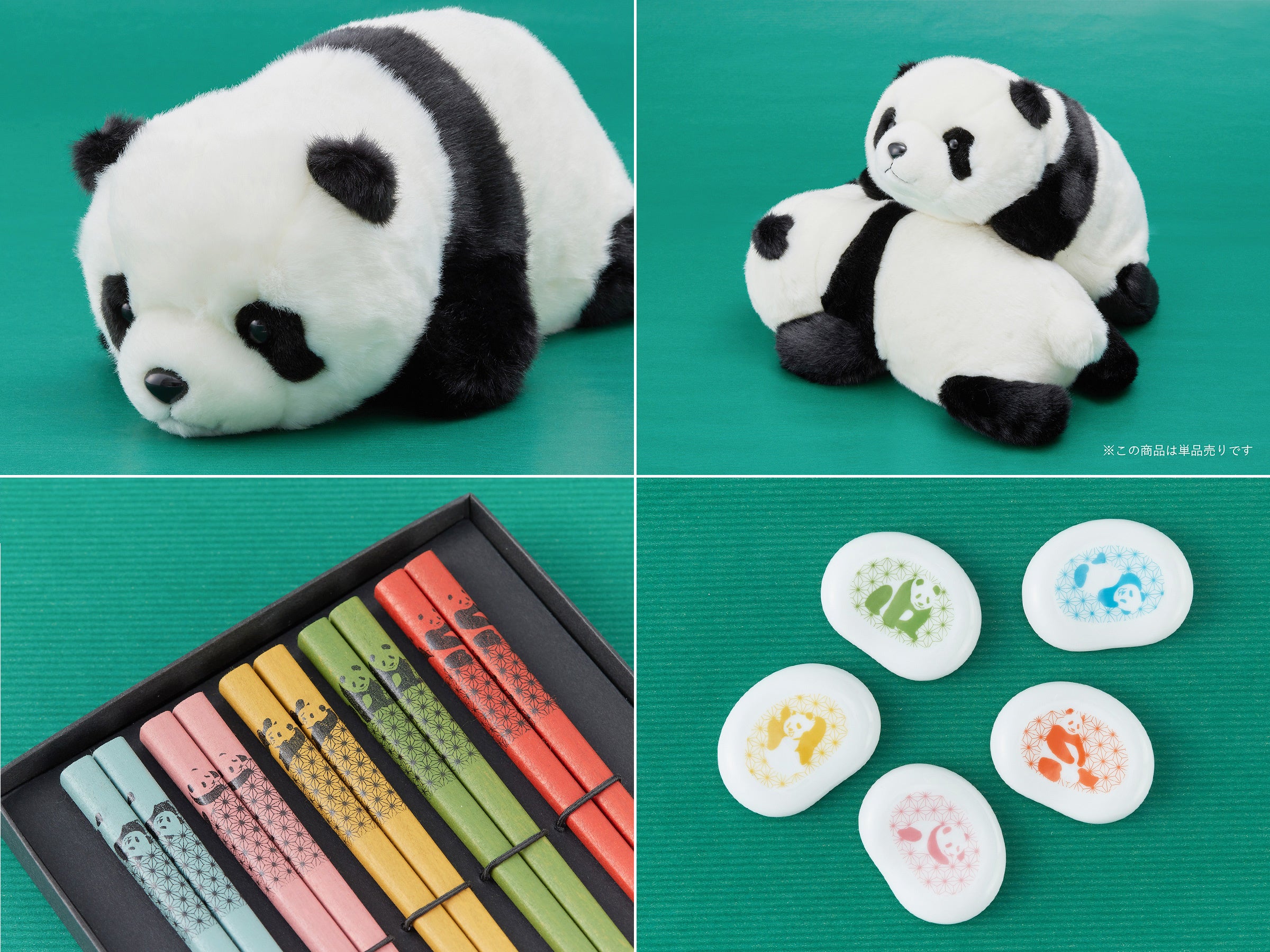 The Ueno Information Center (operated by Spurt Co., Ltd.), an information dissemination base in the Ueno area, will be relocated and reopened on the 2nd floor of the Matsuzakaya Ueno store on Wednesday, September 14, 2022.

To commemorate that, we will release new panda goods with a special feeling. Also, for every 3,300 yen including tax, you will receive one original mini die-cut memo (not for sale)! *Ends as soon as supplies run out

The Ueno Information Center will continue to spread the charm of Ueno through guidance, customer service, service, and product lineup, and will continue to liven up the city of Ueno so that we can deliver smiles to everyone.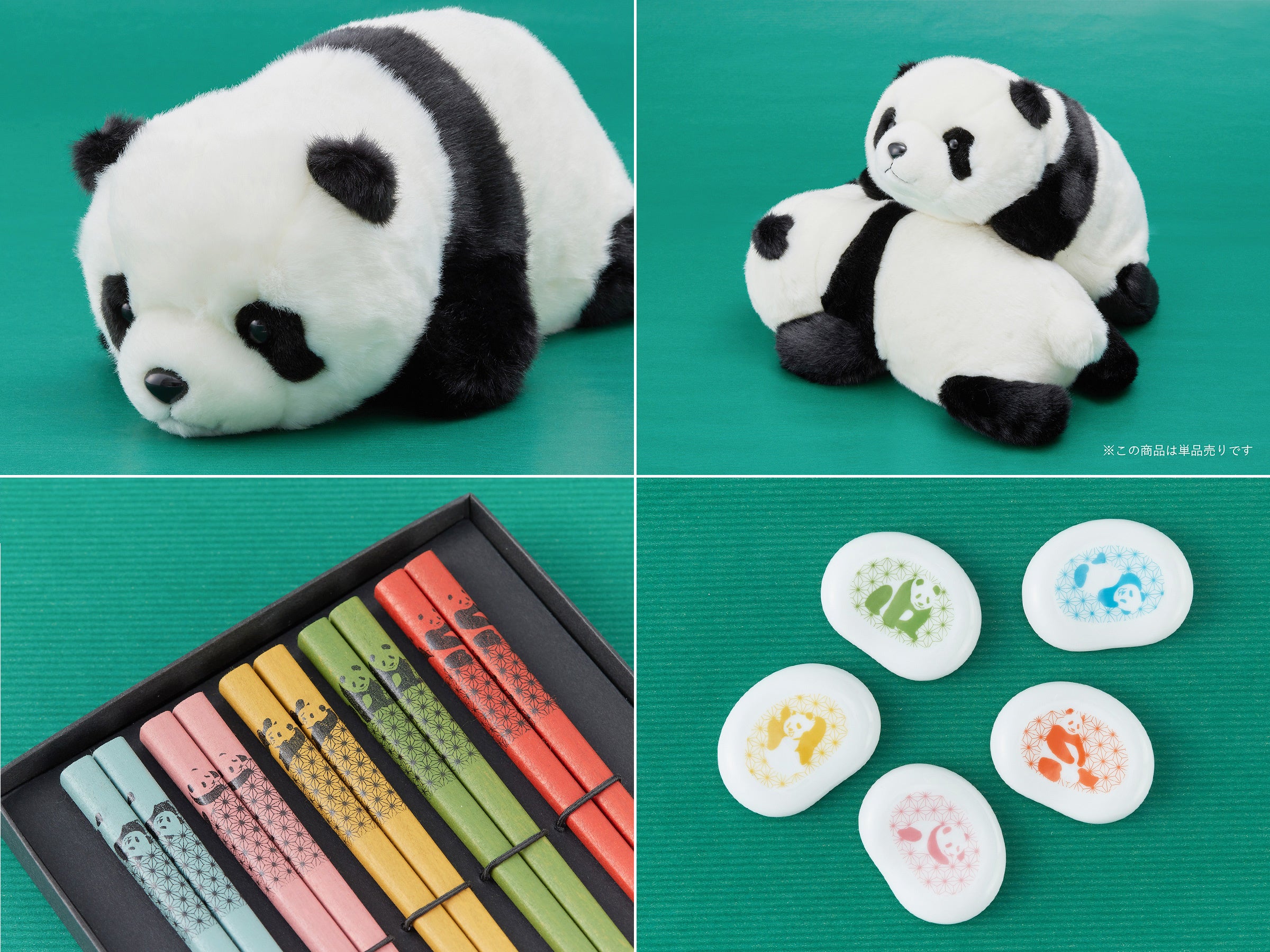 Renewal commemorative product
■ Released on Wednesday , September 14th _
" Nadenadeko Panda (about 45 days old) " 2,860 yen including tax
A big size of the popular product "Nadenadeko Panda" from the Ueno Information Center is now available! Using the twin pandas of Ueno Zoo as a motif, I made them with the image of the size of a 45-day-old panda. It's just the right size to put on your lap and hold. I was particular about the cute face and the solid texture and weight that makes you feel the growth. The plump butt is also a charm point ♪
Size: Approximately 380mm (from the tip of the nose to the tip of the tail) *sold separately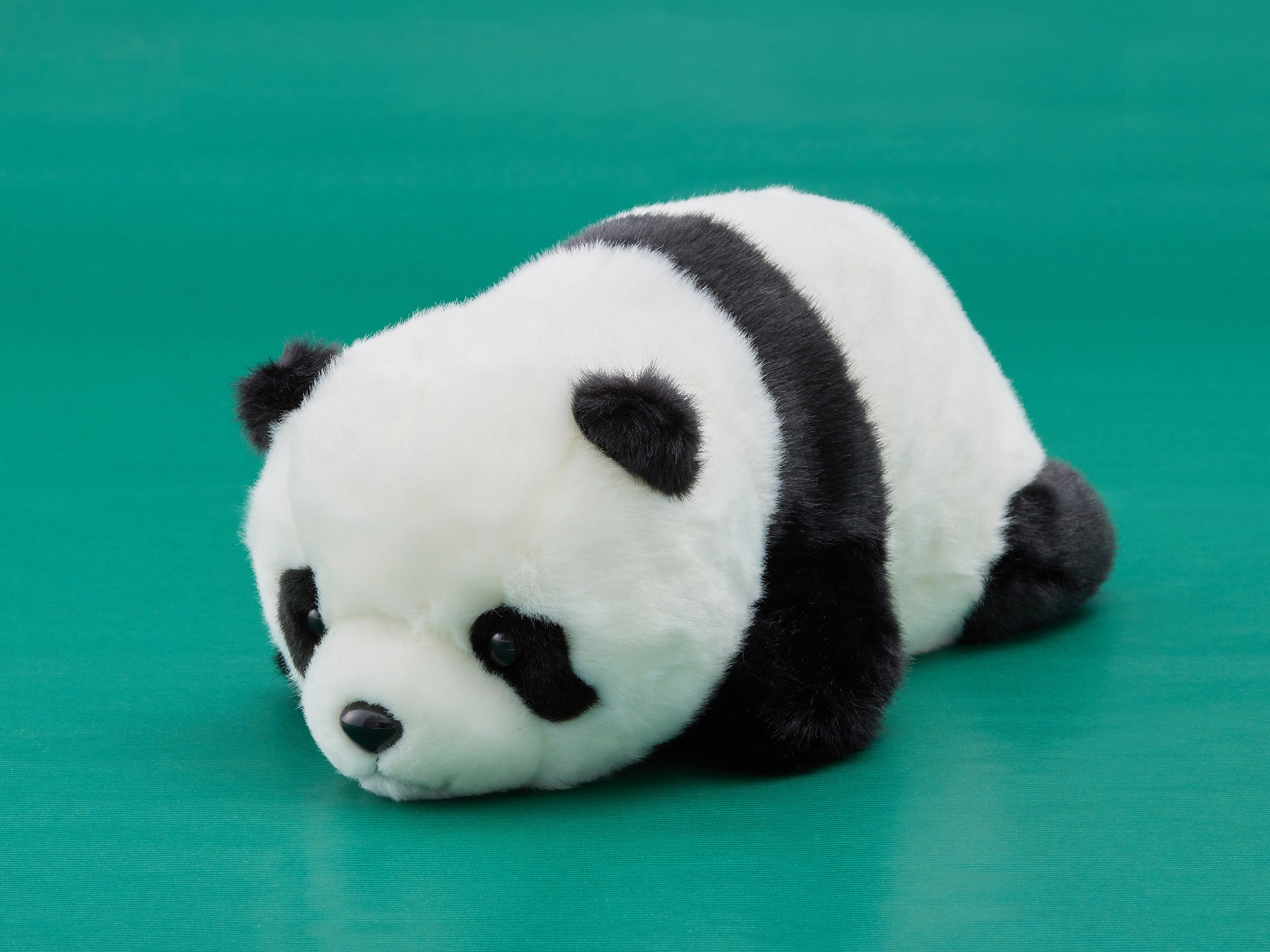 ---
---
" Ueno Panda Family Halle Chopsticks Set (5 pairs) " 4,840 yen including tax
We have prepared chopsticks unique to the renewal commemoration with a design based on the motif of the panda family of Ueno Zoo (Lily, Shin Shin, Shan Shan, Xiao Xiao, Leilei).
The hemp leaf pattern that wishes for the healthy growth of children is a design that is perfect for "day of celebration". Each of the 5 sets has a different color and design, so they are useful as chopsticks for guests.
Chopsticks are made of natural wood using a technique called "suri lacquer". By soaking each piece in lacquer and carefully wiping it off, the craftsman makes it difficult for dirt to stick to it and increases its strength, so you can use it for a longer time. Unlike chemical paints, it features a natural texture that makes the most of the wood grain. Comes in a special foil-stamped paper box.
Size Chopsticks: 240mm Box: Length 255 x Width 130 x Height 23mm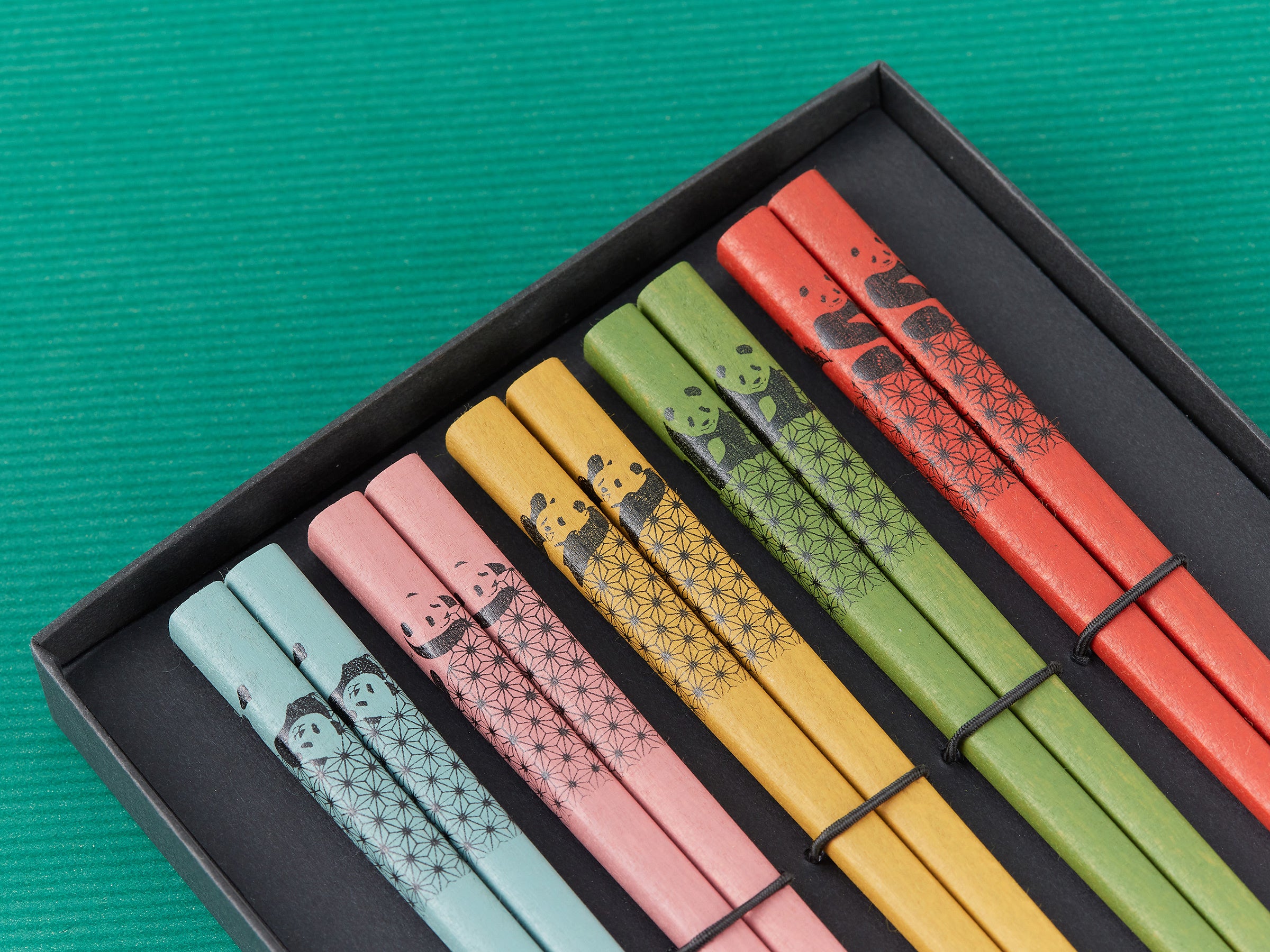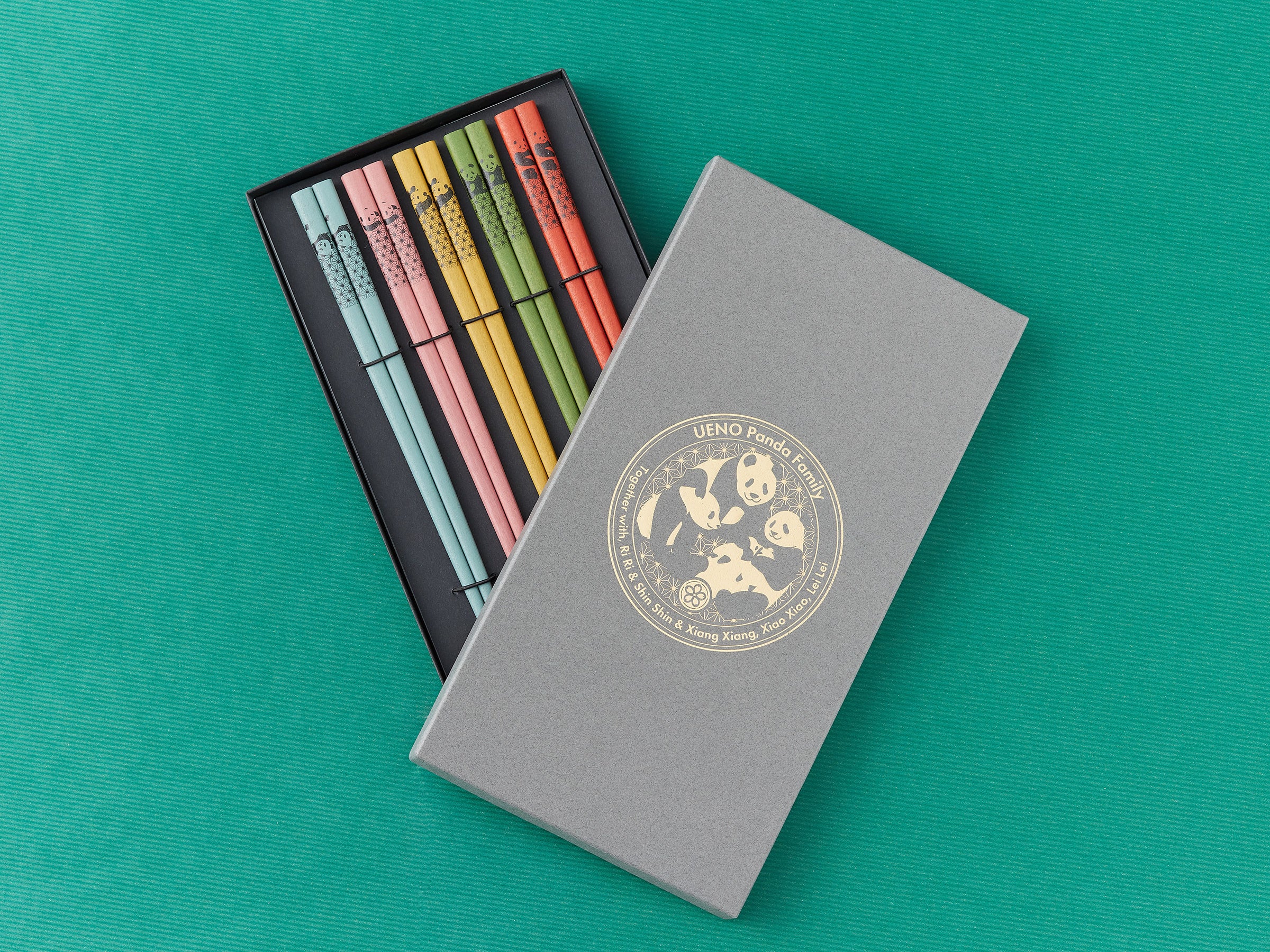 " Ueno Panda Family Halle Chopstick Rest Set (5 pieces) " 3,080 yen including tax
A simple and stylish broad bean-shaped chopstick rest with a design based on the Ueno Zoo's panda family (Lily, Shin Shin, Xiang Xiang, Xiao Xiao, Lei Lei) as a motif.
The color of each panda is matched so that it can be used with the "Hare Chopsticks Set". The hemp leaf pattern, which wishes for the healthy growth of children, is perfect for "celebration days."
Size Per chopstick rest: Approx. 35 x 47 x 12mm Box: Length 200 x Width 50 x Height 15mm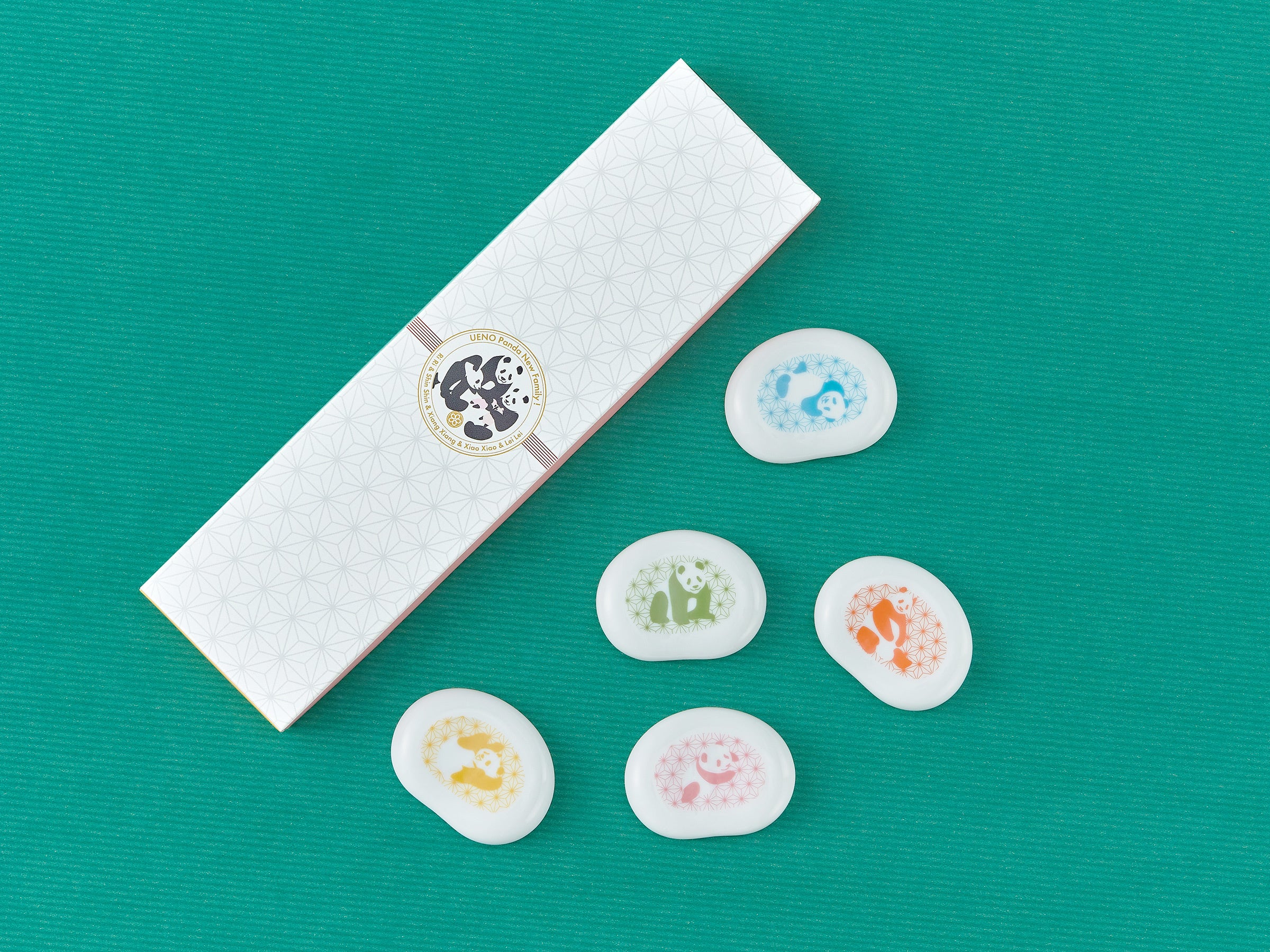 New < RINPLA >
" Panda & Sakura scarlet copper design necklace " 25,300 yen including tax
Along with the renewal, we will start handling Taito-ku's jewelry brand "RINPLA". It is attracting attention with items that use the technique "scarlet copper" to fix the special scarlet film that is inherent to copper.
As a product limited to the Ueno Information Center, a necklace with the motif of a panda's back and fluttering cherry blossoms is on sale. Please enjoy the beautiful scarlet glow created by traditional Japanese techniques.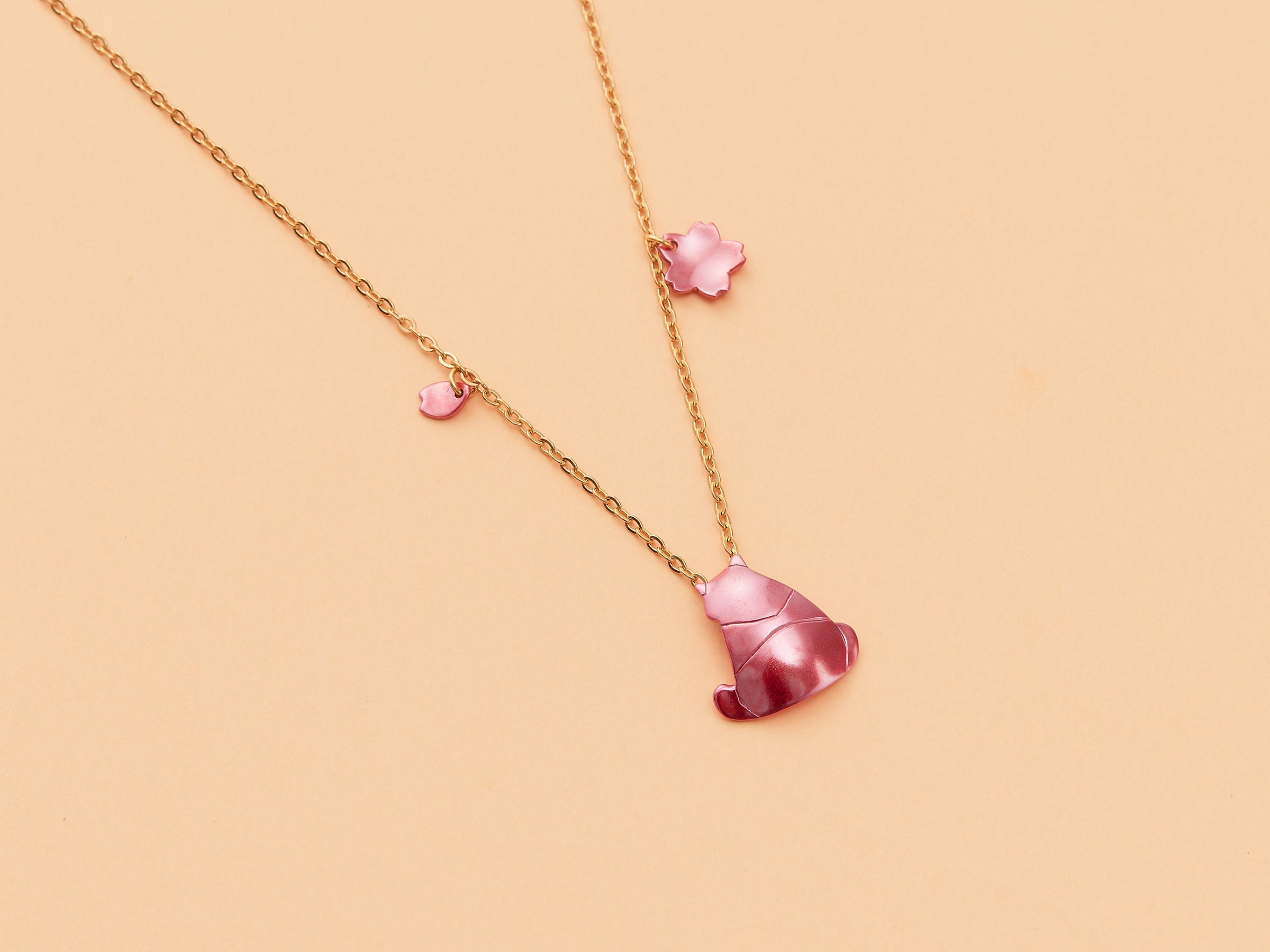 ■ Purchase benefits ■
From 9/14 (Wednesday), at the Ueno Information Center and the Ueno Information Center's official online shop "Edo Tokyo Ichi", for every purchase of 3,300 yen or more including tax, you will receive a die-cut memo with an original design! (* Ends as soon as it runs out)
Size about 85 x 85 mm (30 sheets spelled)
<Notes on all products>
*Products cannot be reserved or reserved in advance.
* Depending on the product, the number of purchases may be limited.
*Some items may be out of stock depending on the production and arrival status.
What is the Ueno Information Center ?
Opened on Saturday, November 4, 2017.
This is an evolutionary type of information that provides useful information for walking around Ueno from various angles.
Not only is there a wealth of tourist information, guide maps, and pamphlets, but also specialties and specialties of the Ueno area are on sale. In addition to long-established stores, we also pay attention to cutting-edge creators and workshops, and we also have a wide variety of museum goods such as art museums and museums that are densely packed in Ueno Park.
It is also attracting attention as a new attraction for panda goods, boasting more than 200 types ( as of August 2020 ) .
[ Overview ]
〒110-8503 3-29-5 Ueno, Taito-ku, Tokyo Matsuzakaya Ueno store 2nd floor (From 10:00 on September 14, 2022)
Business hours 10:00-19:00
TEL 03-3832-1111 (main)
* B1 (Parcoya side) will be open until 19:00 on Sunday, September 11th.
*Closed on September 12th and 13th to prepare for relocation
Official site https://uenoinfo.jp/
Ueno Information Center Official Online Shop < Edo Tokyo Ichi >
In response to the requests of those who are far away and cannot come to Ueno, some of the original products of the Ueno Information Center are also sold at the following online shop.
https://edotokyo1.com