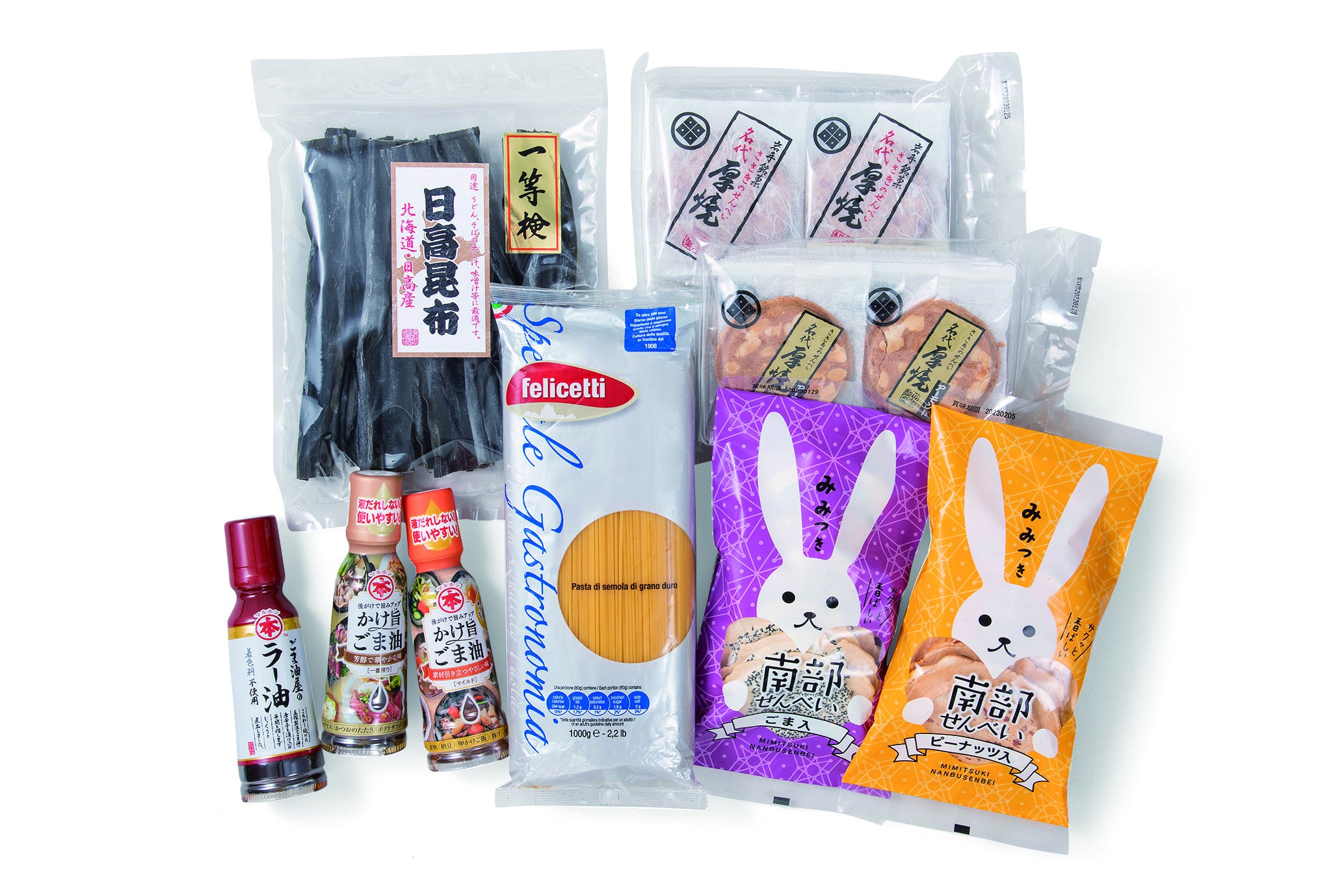 From Tuesday, January 10, 2023 to Monday, January 23 ※We are closed at 18:00 on the last day/Matsuzakaya Ueno store 6th floor exhibition space
The Matsuzakaya Ueno store will hold a special event twice a year for 14 days from January 10th (Tuesday) to 23rd (Monday)! About 200,000 items of about 1,700 types will be gathered at a bargain price, including box sales of year-end gifts, bulk sales, canned food, seasonings, cooking oil, noodles, retort food, ham and other special food items. 2022 was a year of record-breaking price hikes due to the diversification and complication of cost-increasing factors such as rising food prices, logistics costs, and personnel costs, as well as the impact of the depreciation of the yen. Therefore, this time, we will support your life by arranging products that have already been affected by price increases and products that are scheduled to be increased in the future at special prices. In addition, this winter, which is expected to be colder than usual, we will offer 3 "Cold Day Temperature-linked Sale" that will make the target products even more profitable according to the expected lowest temperature, with thanks to those who came to visit us in the cold. We will do it for the first time in a year!
Prolonged rush of price increases・・・Providing discounted products and products that are scheduled to be increased in price
​​■ Product example
<Sasaki Confectionery> Atsuyaki Senbei Peanuts (6 pieces) 388 yen
<Maruhon> Sesame oil Ichiban Shibori (150g) 287 yen
<Felicetti> Spaghetti (1,000g) 538 yen
<Maruha Nichiro> Fruticier A little extravagant mandarin orange (190g) 128 yen
<Ichibiki> Easy-to-cook sekihan rice with chestnuts (463g) 584 yen
The key word is "bulk buying that fits your lifestyle"! About 160 types of 5,000 gift set box sales
The box sales of the year-end gift set, which is the most popular every time, are purchased in bulk according to their own lives! In response to the bulk purchase needs of products that have risen in price, we will prepare a wide variety of products this time as well.
---
---
■ Product example
<Kagome> Domestic premium juice gift KT-30S (16 pieces, 125ml each) 1,620 yen
<Nescafe> Coffee gift N30-S (65g x 5) 1,620 yen
<Sansei Bussan> Sanuki udon / Japanese soba CVD-20 (10 bundles of udon, 10 bundles of soba) 598 yen [Limited to 150 items]
Gift sets are sold individually, so buy wisely and spend wisely!
Buy the right amount for you! Smart and good value without waste.
■ Product example
<Bakuza> Knife cut Sanuki udon (180g) 216 yen [Limited to 110 items]
<Nico Nico Nori> Low-Salt Nori Tabletop (80 sheets of 10 slices) 220 yen
<Nico Nico Nori> Mozuku Soup Freeze-Dried (4.5g) ¥64

Even better on cold days! ! "Cold day temperature linked sale" will be held!
Going out tends to be troublesome on cold days. Therefore, we will carry out a bargain sale where the discount rate of the target products will change according to the lowest temperature, in order to promote visits to the store and to express our gratitude to those who came to visit us in the cold!
[ The forecasted minimum temperature for the next day in the Tokyo area announced by the Japan Meteorological Agency forecast department at 17:00 the day before determines the discount rate for the target product for the next day! ]

If the temperature is below 3℃ , the target product will be 5% off the retail price.
If the temperature is below 0℃ , the target product will be 10% off the retail price.
The expected minimum temperature for the day will be announced on the "cold day board" (approximately 2m high) at the entrance of the venue. Target products are marked with a "snow" mark!
■ Product example
<Amano Foods>
Low-salt usual miso soup 5 kinds set (84.2g), usual miso soup 5 kinds set (84g) 849 yen each
⇒
5% OFF for each 807 yen, 10% OFF for each 765 yen
If you buy this, you can't go wrong! 7 standard brands with many "repeaters"
​
<Merry Chocolate> Chocolate mix (258g) 1,080 yen, bargain mille-feuille (24 pieces) 2,160 yen

〈Kyoto・Rokkaku Buson-an〉Muisenbetsu okaki (220g) 540 yen each
<Ninben> Honkaresukatsuobushi story (2.5g x 30 bags) 1,188 yen
〈Yamakataya Nori Store〉Ariake Sea Seaweed Roasted Seaweed (10 sheet seaweed x 3 bags) 1,836 yen
〈Castella House Ichibankan〉Cut off castella (300g) 432 yen [Limited to 300 items]
<Shirako Nori> Canned Nori (40g) 378 yen, hand-rolled Nori (2 slices 8 sheets x 5 bags) 1,080 yen
<Midaya Sohonke> Japanese black beef curry (210g) 470 yen
Amazing bargain! special price
<Endo Seian> Canned organic boiled red beans (250g) 162 yen
<Echigo Joetsu Agricultural Cooperative> Mochimaru bara mochi (using Kogane mochi from Niigata prefecture) (500g) 410 yen

<Kyowaz Coffee> Regular Coffee Organic Blend (220g) 348 yen [Limited to 360 points]
Knowing the "wake" and buying it at a great price is already obvious! Food loss reduction! Many products for a reason
​For design changes
<Heinz> Various pasta sauces for adults (130g) 150 yen each
Due to near expiry date
<Gold Leaf> Canned Apricot (420g) ¥216
Due to irregularity and non-standard items
<Benikou> Shiitake mushroom chip (stem) (100g) 399 yen
<Cosmic Japan> Kishu Nanko Ume, crushed plum, pickled in honey/shiso (300 g each) 648 yen each
due to overstock
<Takano> Yukisatomochi single pack with pestle (600g) 378 yen

*Exhibition contents are subject to change.

*All prices include tax.