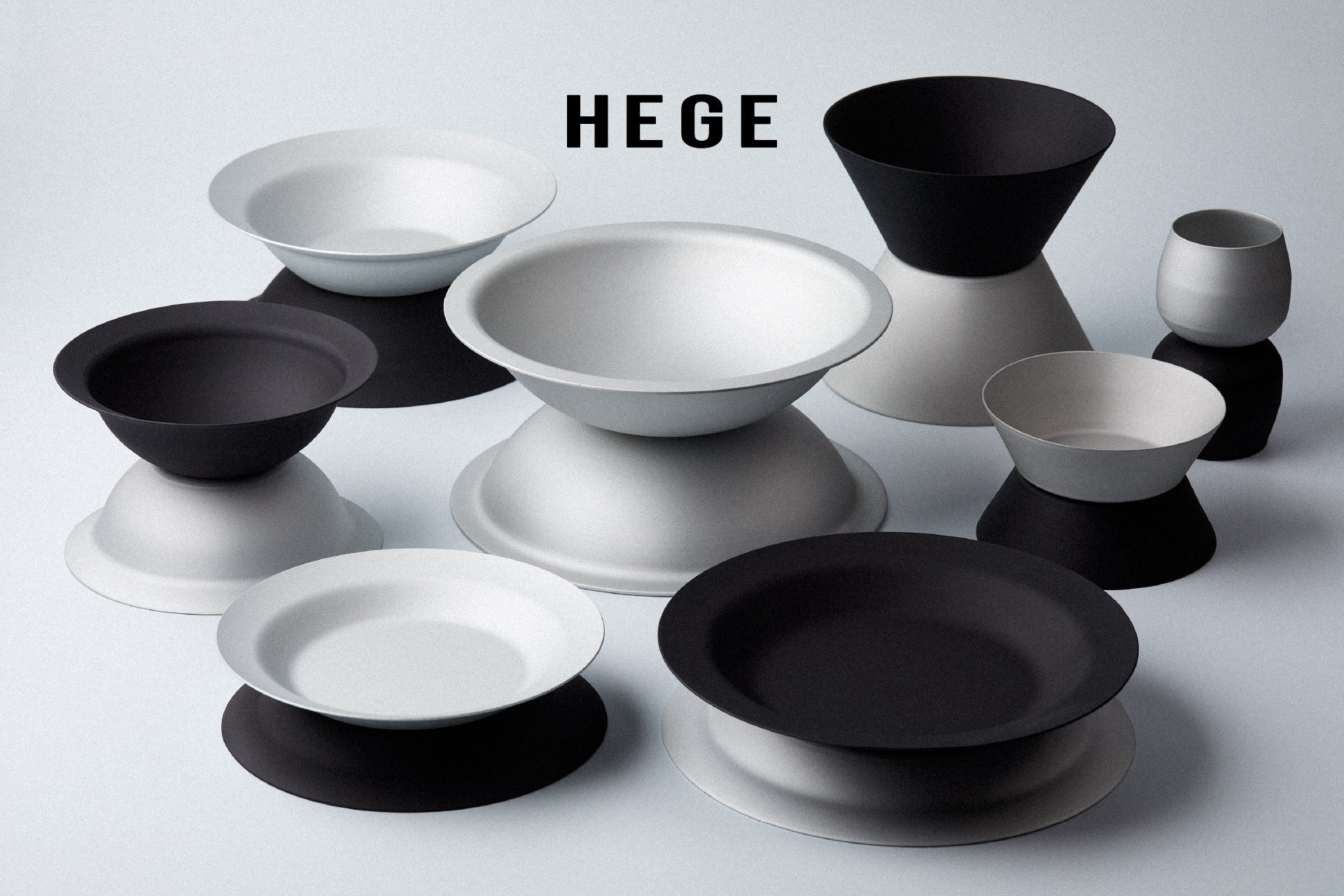 Nitto Denka Kogyo Co., Ltd., which has two businesses, a metal surface treatment business and a health care business (developing mainly OSAJI, a sensitive skin brand that proposes a skin care lifestyle to maintain healthy and beautiful skin), is open-fireable. New tableware "HEGE" will be released from February 10 (Friday).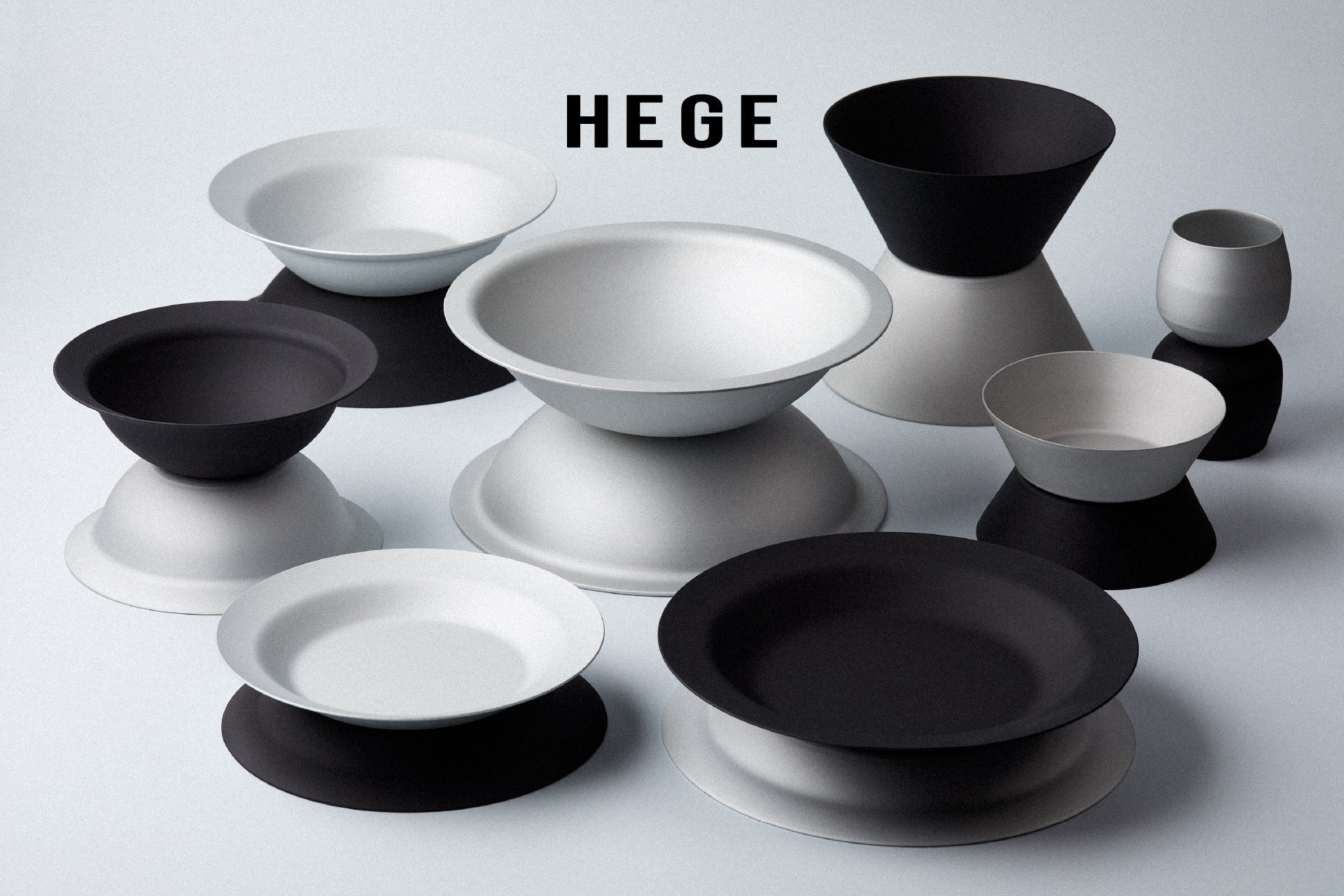 For more than 60 years since its founding, Nitto Denka Kogyo Co., Ltd. has cultivated safe manufacturing technology and trust as a manufacturer that applies rust-proof surface treatment to metal parts, processing parts that work in invisible places such as automobiles and home appliances. . We are making use of our technical capabilities, which continue to clear heavy tests, in "HEGE" as a craft tool that we use in our daily lives.
"Continuing to change is beautiful"

"HEGE" is a "spatula drawing" that requires a technique close to manual work with aluminum, which is a renewable resource.
It is carefully molded one by one and blasted to give it a refined, astringent texture. Finished with a thick anodized aluminum finish that increases the strength of the surface while preventing corrosion, the 3mm thickness and surface treatment absorb scratches and burns, and adjust the thermal conductivity moderately. The feature is that you can enjoy the change of denim-like texture as you use it tough.
---
---
HEGE production technology
< Spatula squeeze >
In this process, a disc-shaped metal is attached to a mold, and a rod-shaped tool called a "spatula" is pressed against it, rotating it at high speed while gradually stretching it to shape it.
〈Blast processing〉
Blasting is one of the metal surface treatments. Abrasive material is applied to the product to give it a matte texture with reduced gloss, adding functionality and design.
〈Alumite dyeing〉
Anodizing is a process that creates a nano-level oxide film on the surface of aluminum to protect it. Coloring is possible by adsorbing dyes into the micropores of the film.
From instant to full-course meals, it fits beautifully in your emotional daily life.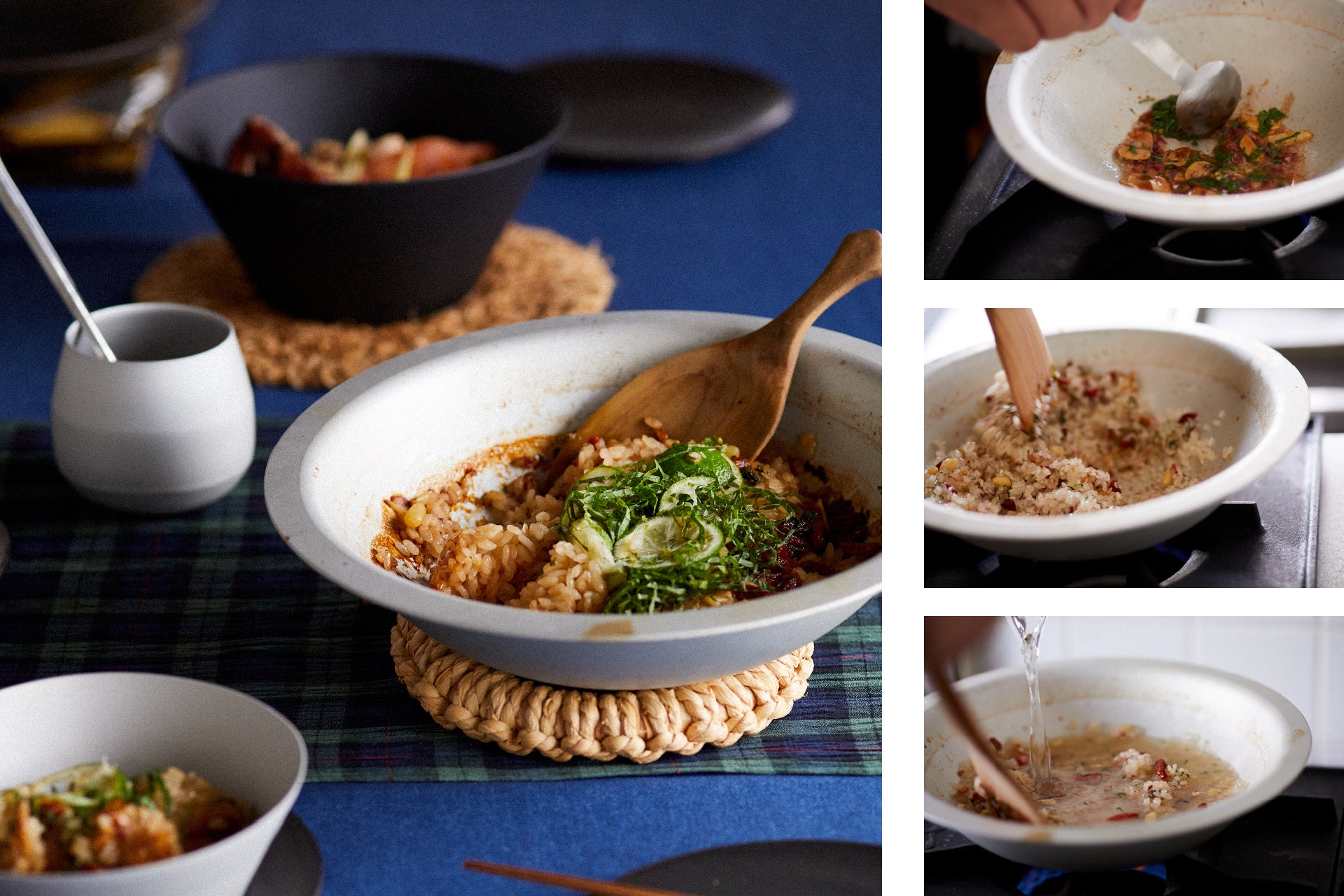 "HEGE" is used for cooking such as frying, simmering, and cooking.
You can eat without moving it to another bowl, so you can clean up and store it smartly.
Not only can it be used on the dining table every day, but it can also be enjoyed outdoors.
I want to finish my meal easily. On days like that, eat ramen in a deep bowl.
On the big day when you entertain people, you can enjoy a carefully prepared platter in a bowl.
I am close to people who live honestly with their feelings.

Product list (partial)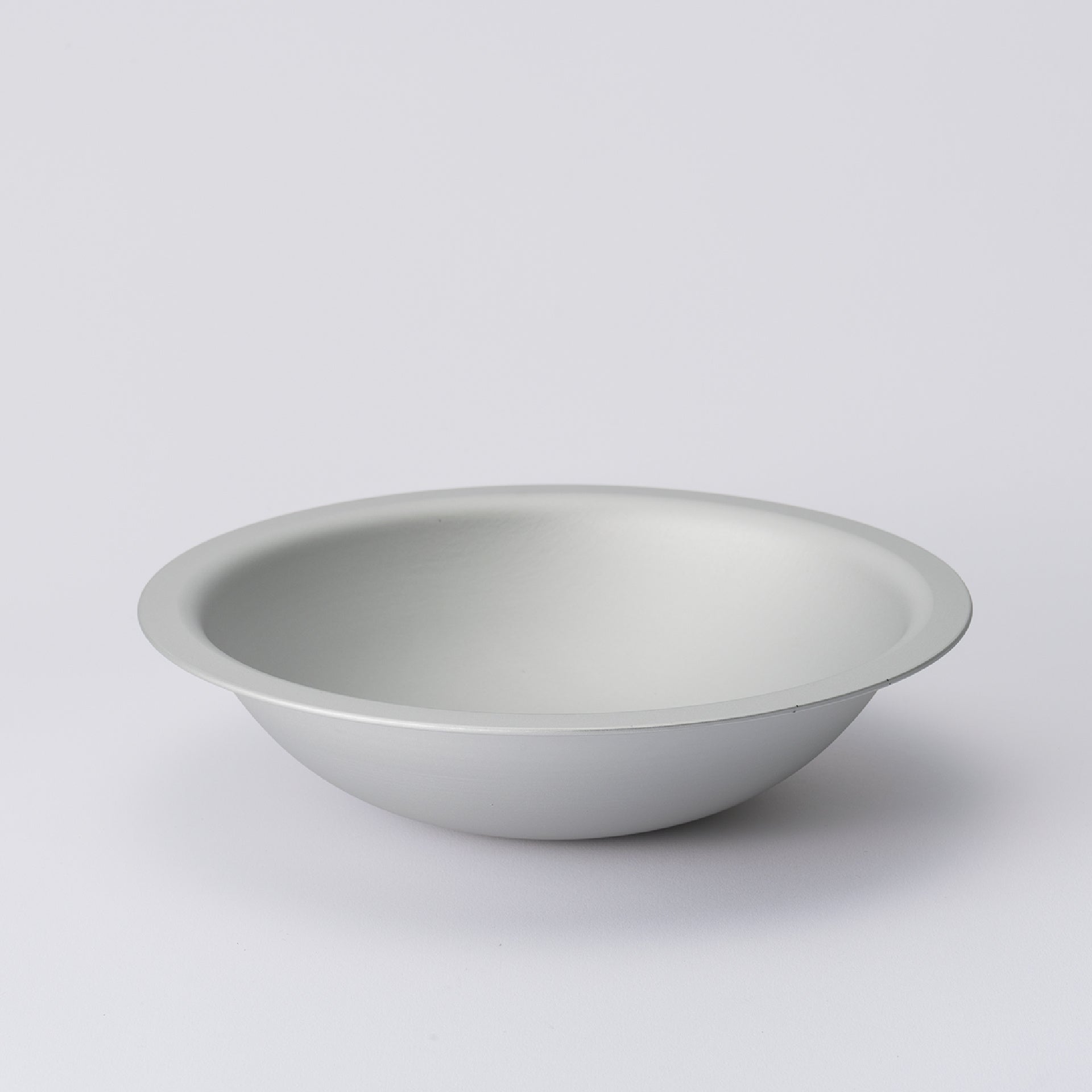 φ250 direct fire pot
Size: Φ250 × 63
Color: 1 color (silver)
Sales price: 16,170 yen (tax included)
Chinese porridge, risotto, soup, fried rice, yakisoba, biryani, etc., can be used as a frying pan or a clay pot.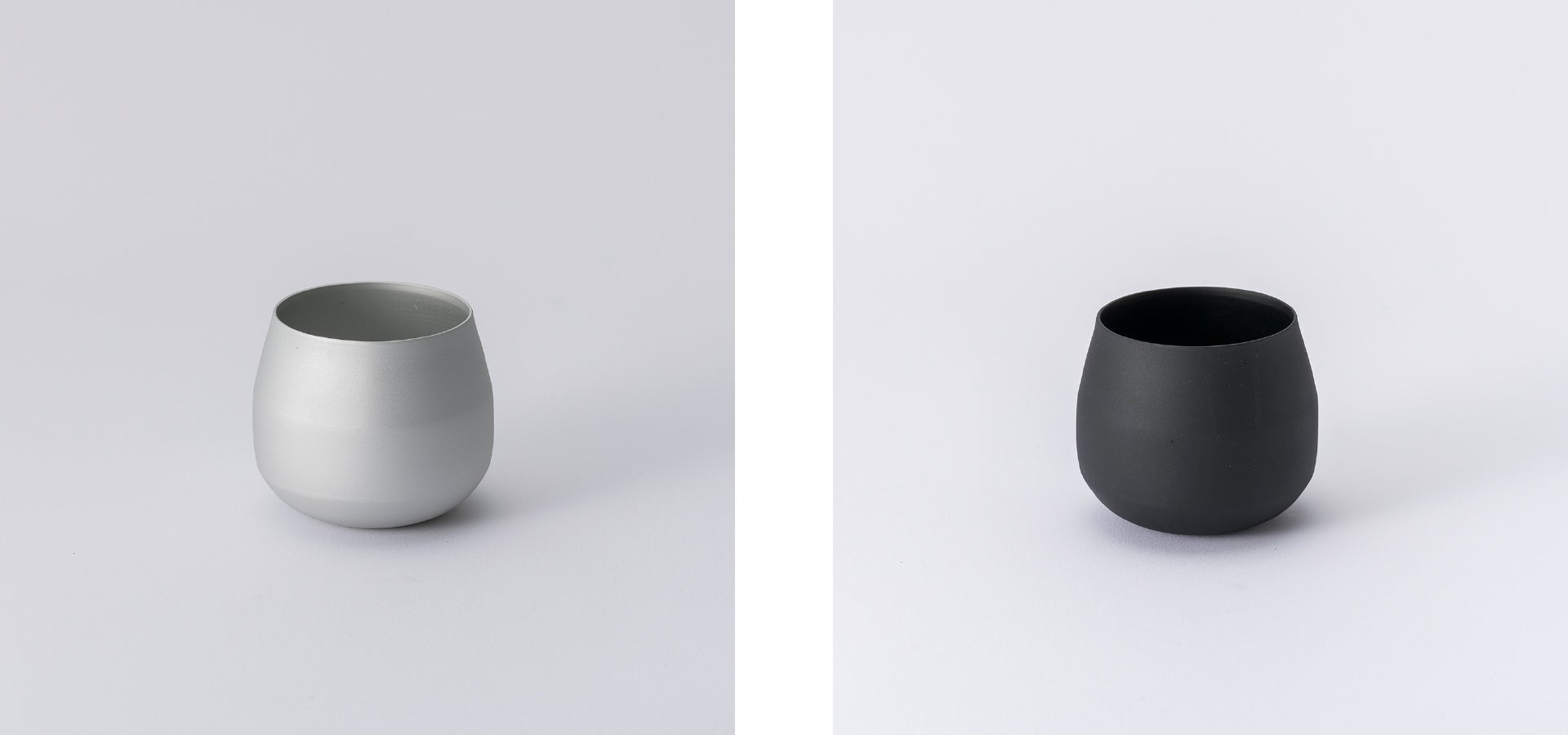 Cup /AL3.0
Size: Φ60 × 67
Color: 2 colors (silver / black) Sales price: 8,580 yen (tax included)
For cold products such as beer, cold sake, and soup. Good size as a sauce container or chawanmushi container.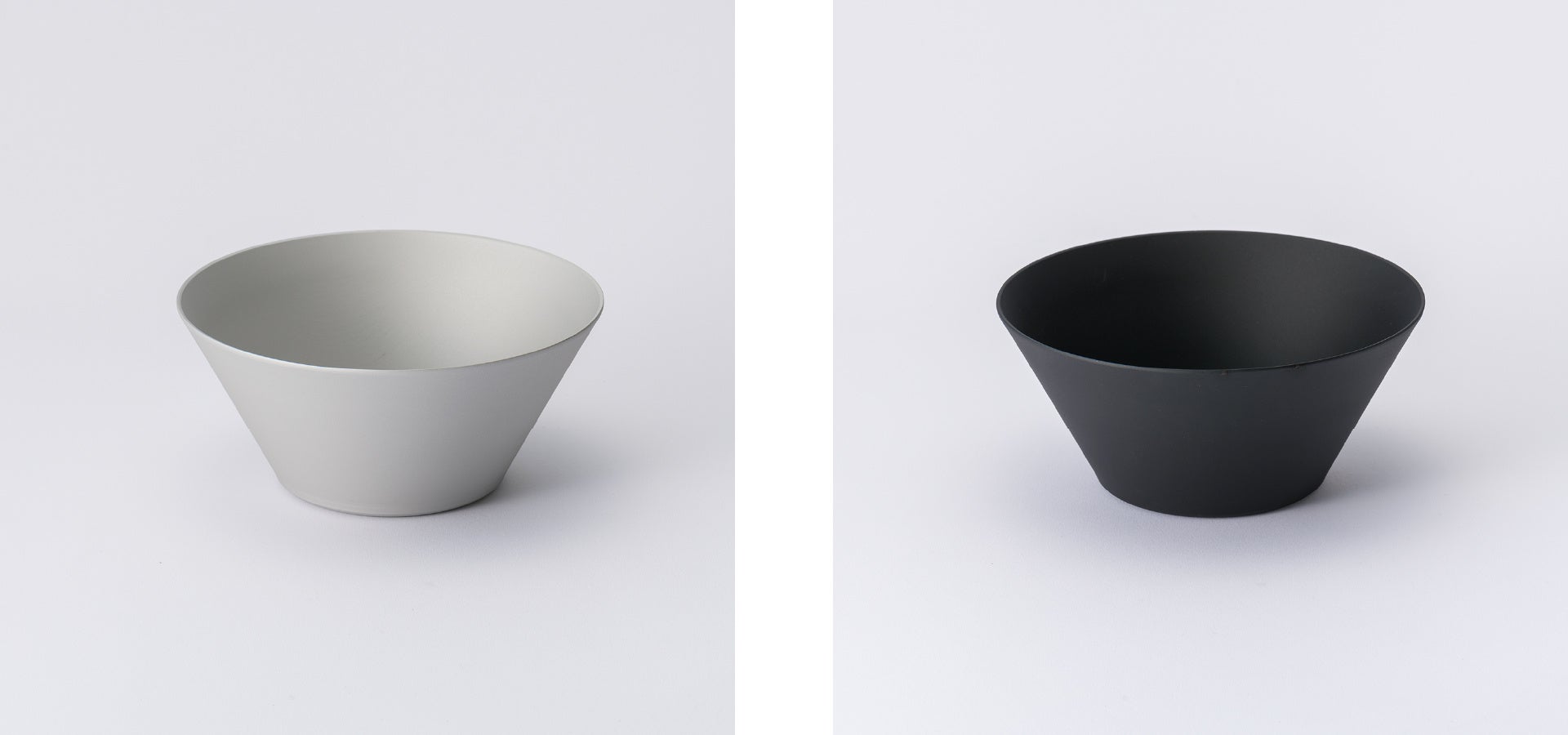 φ174 direct fire bowl
Size: Φ173.6 × 80
Color: 2 colors (Silver / Black) Sales price: 10,010 yen (tax included)
Salads, fruit platters, Japanese noodles, instant noodles, rice bowls, etc. If you put the lid on, you can also cook simmered dishes.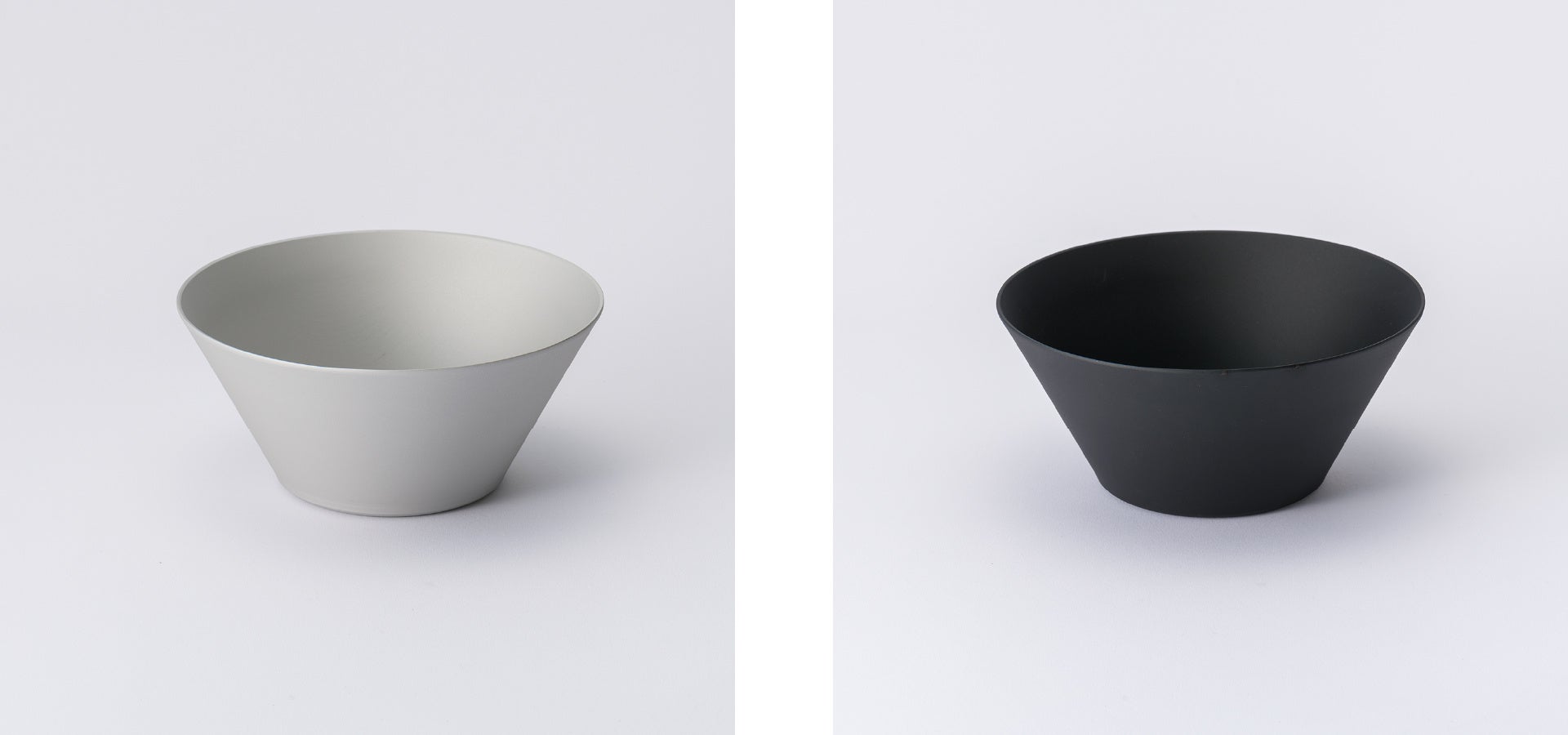 φ214 direct fire rim bowl
Size: Φ214 × 50
Color: 2 colors (silver/black) Sales price: 10,900 yen (tax included)
Serve cold pasta, udon, soba, chilled Chinese noodles, pot-au-feu, etc.
—————————–
HEGE Dealer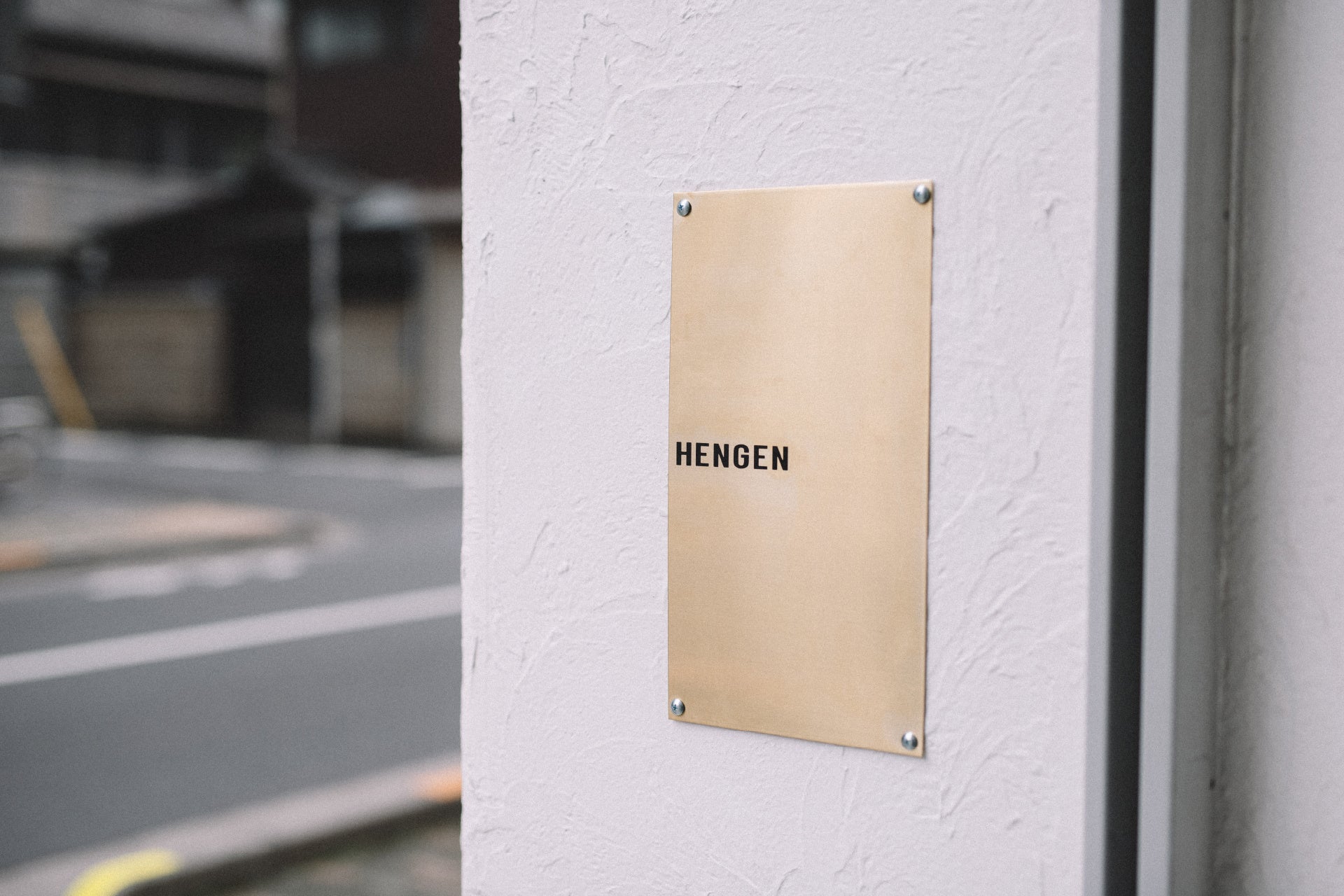 HENGEN
At the Asian fusion restaurant "HENGEN" (Ueno Iriya, Tokyo), which will open on February 10th (Friday), the company will nourish the body with the blessings of the season, and is based on the wisdom of Eastern food. You can experience it.
With a focus on rice porridge with a choice of 3 types of rice or grains, prepared using traditional techniques from the Greater China region, aperitif tea, seasonal vegetables grilled over charcoal, a main dish of meat or fish, and fermented ingredients such as sake lees and miso. You can enjoy a prefix lunch course consisting of kneaded pineapple cake.
Equipped with a gallery and shop of HEGE, a tableware brand that can be set on an open fire, the course will also be served using the tableware.
Opening date | From Friday, February 10, 2023
Address |
Hours | 11:00 – 18:00
Regular holiday | Every Tuesday and Wednesday
URL ¦ https://www.instagram.com/hengen_jp/
————————–
■ HEGE
Contact Information ¦ info@hege.jp
URL ¦ http://www.hege.jp/
Instagram ¦ @insta_hege
■NITTO ELECHEMIC CO.,LTD / Nitto Denka Kogyo Co., Ltd.
A manufacturing company with two businesses: a metal surface treatment business and a healthcare business.
We were established in 1959 as a surface treatment manufacturer that applies a rust-free coating to metal surfaces. Metal surface treatment is a technology that utilizes "metal ions" or "minerals". Since our founding, we have continued to research these minerals and explored ways to utilize our know-how in areas other than metal surface treatment.
In addition, in the healthcare business, we are engaged in the cosmetic brand OSAJI, and we are consistently engaged in planning, development, manufacturing, and sales.