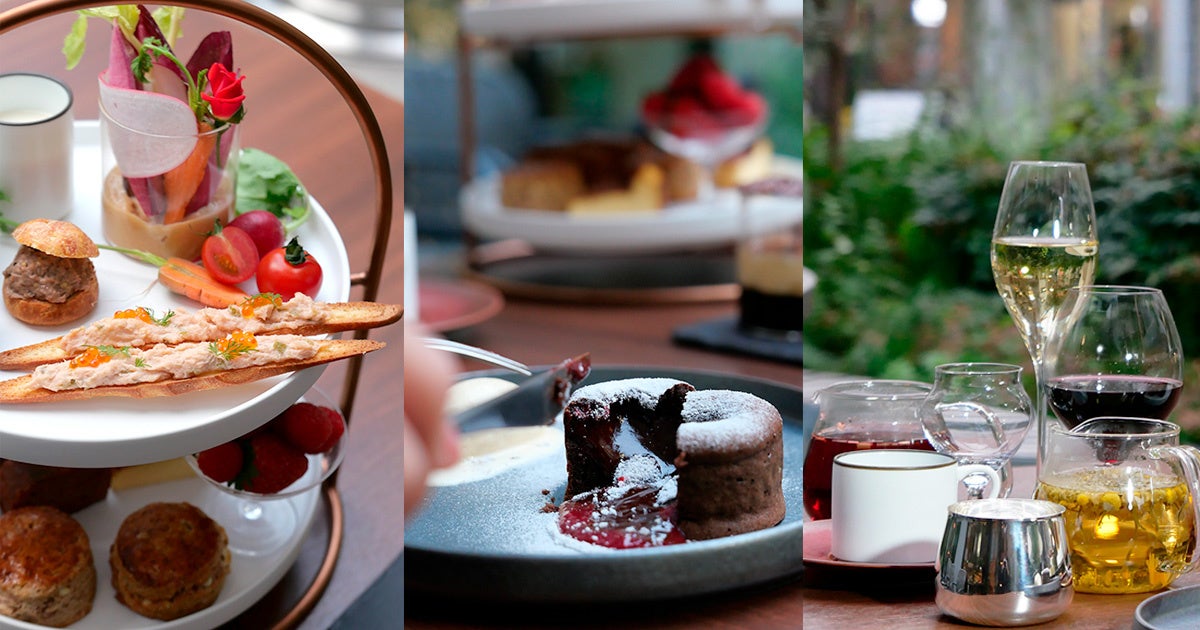 NOHGA HOTEL UENO TOKYO (hereafter referred to as "NOHGA HOTEL UENO") operated by Nomura Real Estate Hotels Co., Ltd. (Shinjuku-ku, Tokyo/President: Hidetomo Aoki) has a restaurant "Bistro NOHGA" on the first floor of the hotel. We are pleased to inform you that we will sell afternoon tea that includes food purchased from our partners in the Ueno area and Taito Ward from February 13 (Monday).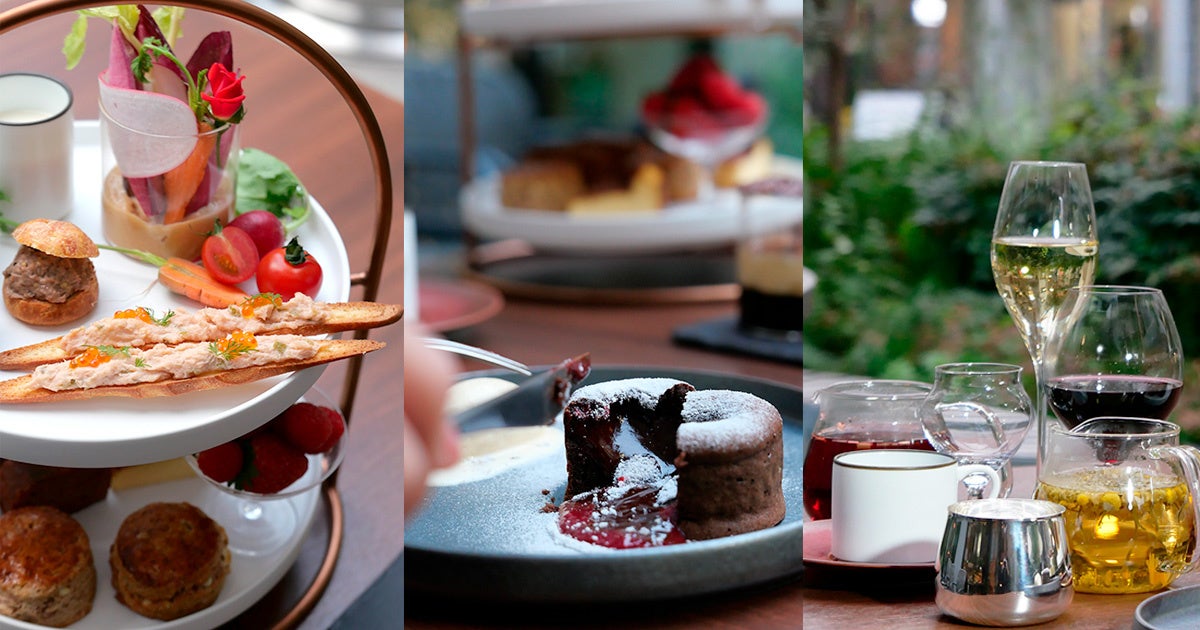 【Product Summary】
"Afternoon tea" will appear at Bistro Nouga, which has been well received for its cuisine that uses seasonal ingredients and the charm of the region in a comfortable space. Carefully selected foods and desserts are vividly displayed on the two-tiered stand, and fondant chocolate is fun to put a knife in the special dish. In addition, we will offer a variety of free-flowing drinks made by various manufacturers such as Kabuki Coffee, Art of Tea, and NAKAMURA TEA LIFE STORE. This is an afternoon tea unique to Bistro Nouga, where the charm of Taito Ward is collected not only in the food, but also in the drinks and tableware.
Whether you're looking for unique flavors or just love discovering new things, please spend a wonderful time feeling the unique charm of Bistro Nouga. Please try it once.
■ NOHGA style Afternoon Tea " Chocolate & Berry " Sales start from February 13, 2023!
[ Accepting reservations ] 
5,500 yen per person (tax included)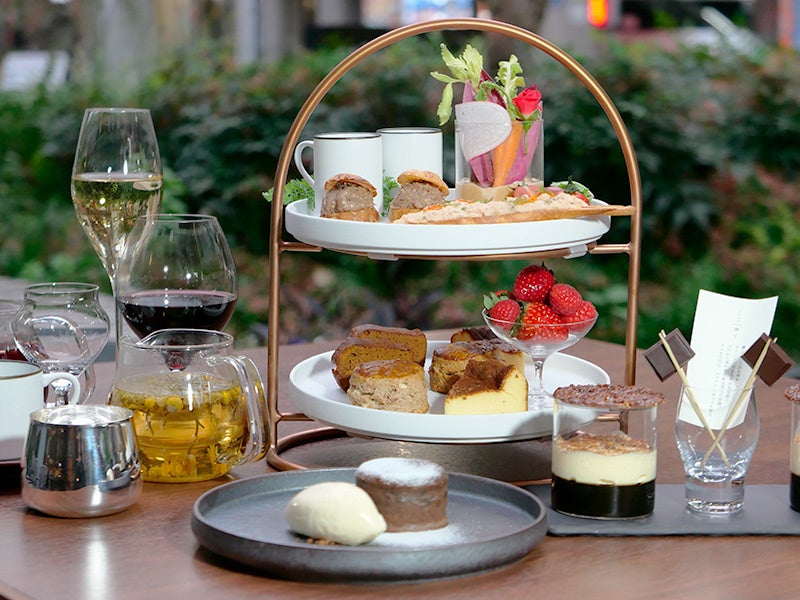 ---
---
<FOOD & DESSERT>
[SPECIALITY]
Chocolate fondant raspberry sauce
[SAVORY]
Soup of the day, beef terrine choux, salmon pâté, served with a colorful vegetable dip made with Gunji miso.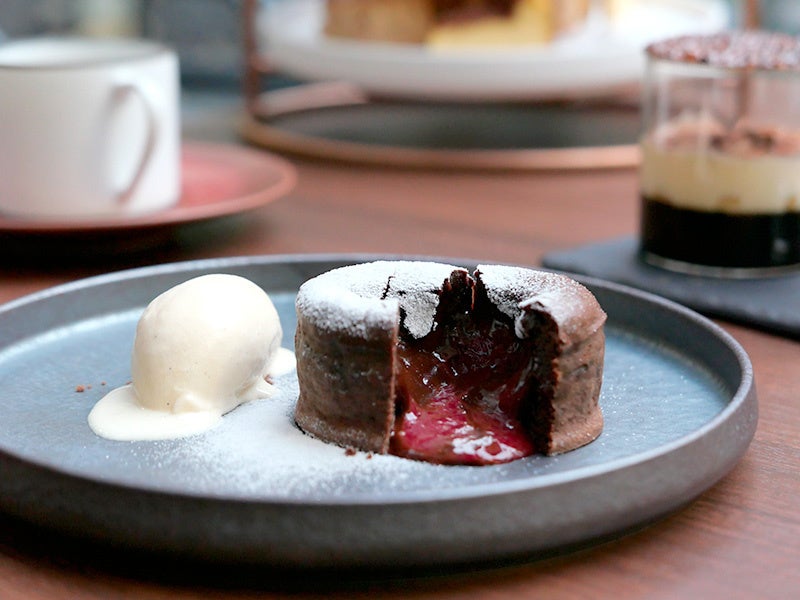 [DESSERT]
Fresh fruit, Basque-style cheesecake, caramel miso pound using Gunji miso, coffee jelly using Kabuki coffee, Kabuki chocolate, white chocolate and berry scones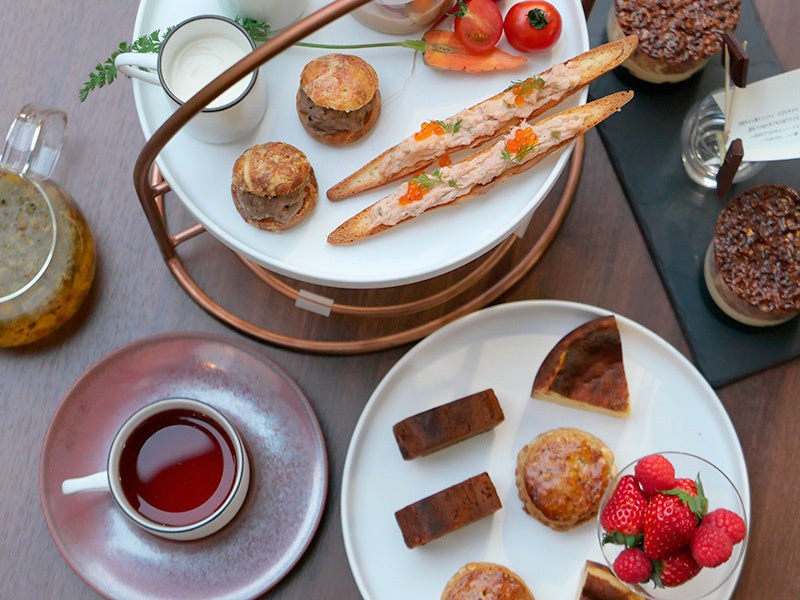 <DRINK> * Free flow 3 hours system
■ Basic free flow plan
Kaburagi Coffee, Art of Tea, NAKAMURA TEA LIFESTORE free flow plan of 11 types of cafes and teas including brown rice tea
・ Kabuki Coffee
・Darjeeling
・Assam Gold
·Earl Grey
・Mixed berry Japanese black tea
・Sencha and matcha berry mix
・French Lemon Ginger
・Chocolate Monkey
・Apricot escape
・Sakura Blossom
·Brown rice tea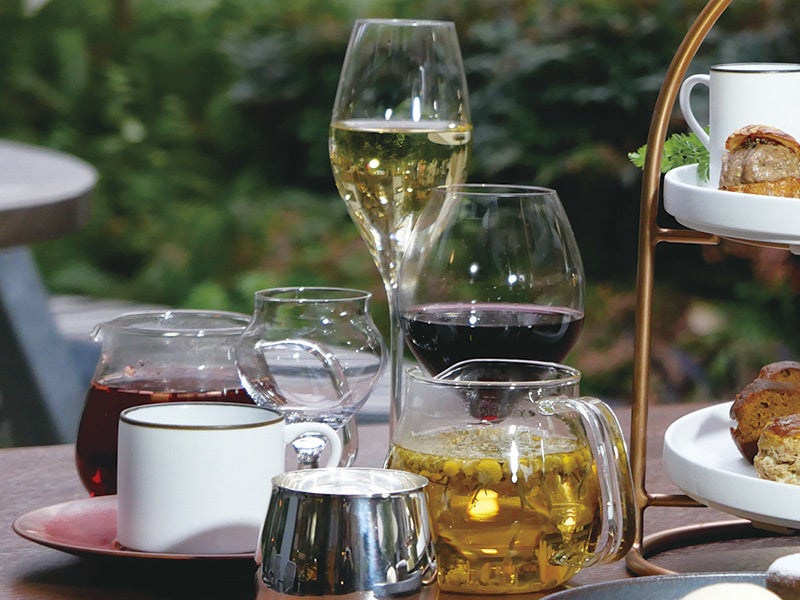 ■ Non-alcohol free flow plan (+1,000 yen)
In addition to the above basic plan, Bistro Nouga carefully selected non-alcoholic & latte is added to all 20 types of free flow plans
・Nonarshan Digaf
・Non-alcoholic sparkling
・Homemade spicy ginger ale
・Elderflower Chamomile
·orange juice
・Apple juice
・Chocolate show
・Matcha latte
・Cafe latte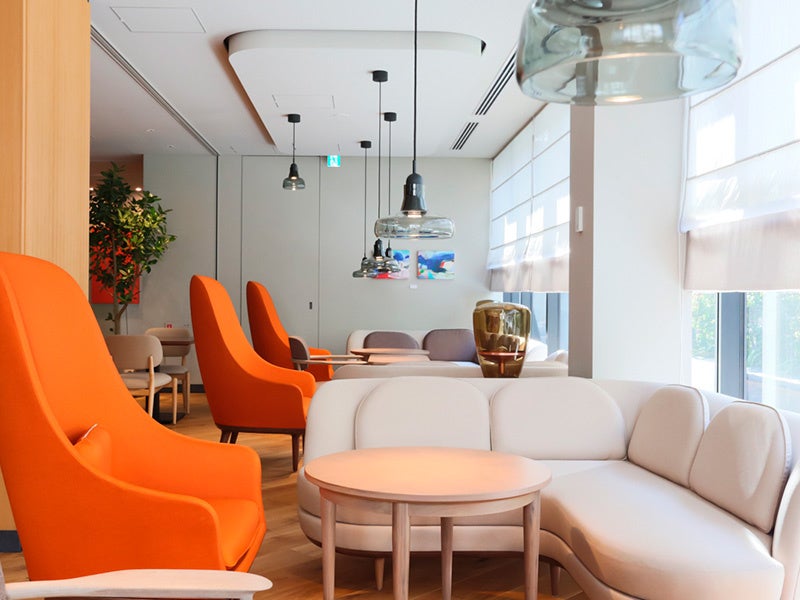 ■ Alcohol free flow plan (+2,000 yen)
A total of 27 types of free flow plans that are alcohol free in addition to the above non-alcoholic plans
·draft beer
·sparkling wine
·red wine
·White wine
・Orange wine
・Gin and tonic
・Vanshaw
*Limited to 10 servings per day, advance reservation required.
*Available from lunchtime (11:30-). (Last reservation time 14:00)
*The "Chocolate & Berry" version is available for a limited time until the end of March.
*The menu may change depending on the purchase situation on the day.
*In consideration of the prevention of the spread of the new coronavirus infection and the health and safety of our customers, the contents of the offer, business hours, etc. may change. For the latest information, please check the hotel official website ( https://nohgahotel.com/ueno/ ).
>>> Reservation on the Internet
https://www.tablecheck.com/ja/shops/bistro-nohga/reserve?_ga=2.153144632.1063856174.1674451541-1148837422.1655173602
>>> Contact information by phone 03-6284-2417 (Direct to Bistro Nouga)
< Introduction of partner >
●Gunji Miso Tsukemonoten
In Torigoe, Taito Ward, we collect and sell specialty miso and pickles from all over the country. Currently, the owner himself travels to various places and carefully selects about 80 types of miso and about 100 types of pickles with confidence.
Official website: http://www.gunjimiso.com/
Location: 1-14-2 Torigoe, Taito-ku, Tokyo
● Kabuki
A coffee and chocolate shop in Kuramae with a coffee roastery and chocolate workshop. You can enjoy the pairing of coffee and chocolate. At Bistro Nouga, the owner of Kaburagi grinds beans that are blended and roasted according to the time of day and offers Bistro Nouga's original blended coffee.
Official website: http://kabukiyusuke.com/
Location: 1-12-12 Misuji, Taito-ku, Tokyo
●NAKAMURA TEA LIFE STORE
A tea specialty store that sells safe and secure teas that are all organically grown without pesticides and that you can understand when, where, by whom, and how they were made. This time we offer fragrant "Genmaicha".
Official website: https://www.tea-nakamura.com/
Location: 4-20-4 Kuramae, Taito-ku, Tokyo
Asakusa Sumika – SUMIKA – (Asakusa Sumika)
Based on "happy memories of childhood", we carefully select and sell baked sweets, side dishes, and beverages as gifts that can be a happy memory for someone. At Bistro Nouga, we stock "Elderflower Chamomile".
Official website: https://asakusasumika.com/
Location: 2-30-5 Imado, Taito-ku, Tokyo Suda Building 102
●Art of Tea
Organic tea brand "Art of Tea" that first landed in Japan from Los Angeles, USA. We directly import luxurious ingredients carefully selected from all over the world, and offer original hand-blended fragrant black tea, herbal tea, etc.
Official website: http://www.artoftea.jp/
General sales agent in Japan: Tea Grace Co., Ltd. (3-25-4 Kataseyama, Fujisawa City, Kanagawa Prefecture)
■ NOHGA HOTEL UENO TOKYO ( opened November 1 , 2018 ) _ _ _ _ _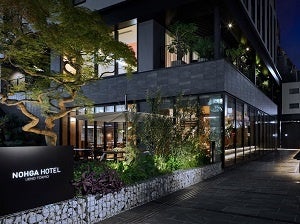 Ueno is a city where the culture that has continued since Edo is still alive. It is conveniently located as a base for popular sightseeing spots such as Ueno Park, the National Museum of Western Art, Tokyo National Museum, Ueno Zoo, and Ameyoko.
Refined guest rooms that provide a "comfortable awakening", a restaurant that actively utilizes local ingredients and natural recipes, a relaxing terrace, library lounge, gallery, and fitness are also available.
We value "deeply connecting with the community and creating wonderful experiences". A lifestyle hotel that will satisfy your curiosity regardless of your travel style.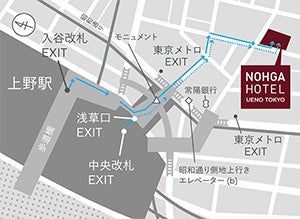 Address: 2-21-10 Higashi-Ueno, Taito-ku, Tokyo
Representative TEL: 03-5816-0211
Check-in: 15:00, Check-out: 11:00
Total number of guest rooms: 130
Official website: https://nohgahotel.com/ueno/
[access]
5 minute walk from JR Ueno Station Asakusa Exit
3-minute walk from Exit 3 of Tokyo Metro Ueno Station
10 minute walk from Keisei Ueno Station
[ Reservations and inquiries from customers regarding this project ]
NOHGA HOTEL UENO TOKYO TEL:03-5816-0211
Email: ueno.reservation@nohgahotel.com
For details, please see the official website.