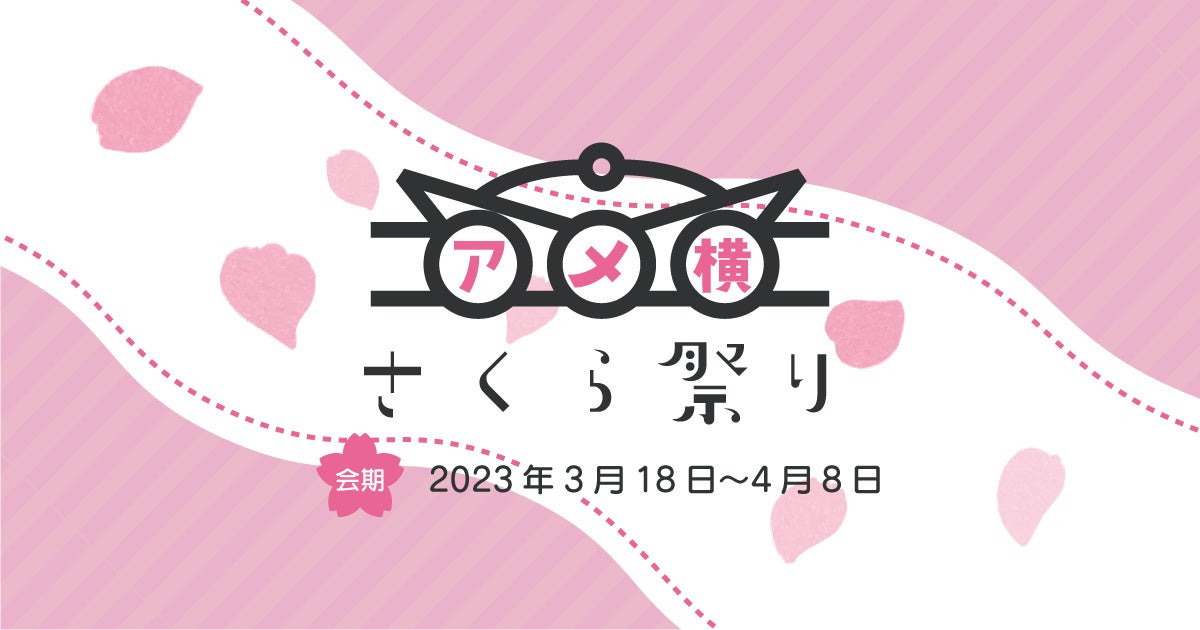 During the period from 3/18 (Sat.) to 4/8 (Sat.), we will distribute digital coupons that allow you to shop at Ameyoko at a great price, and hold an art exhibition event for young artists.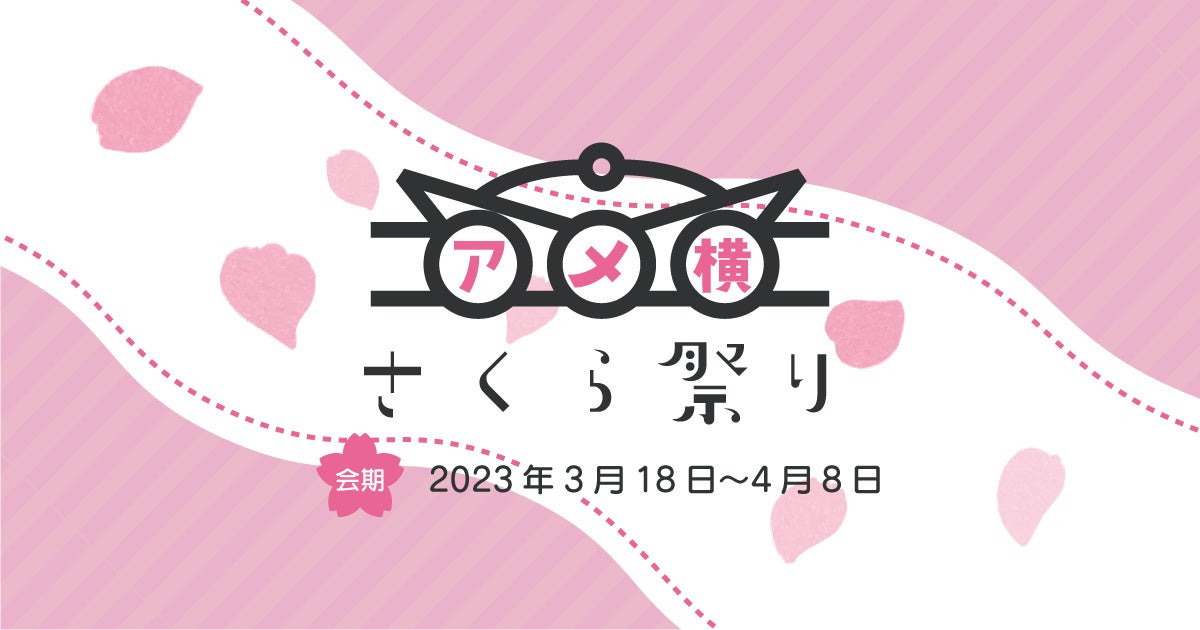 The "Ameyoko Sakura Festival" will be held at the Ameyoko Shopping Street in Ueno, Tokyo for three weeks from March 18th (Sat) to April 8th (Sat), 2023. The event, which will be held for the first time this time, mainly aims to support young people by distributing digital coupons that can be used for shopping at Ameyoko, and media art exhibition "BOT" by young artists "mischievous creative group URO". -ON (Botton)" will be implemented.
◆ Digital Coupon ◆
Digital coupons that can be used at participating stores in Ameyoko will be distributed. A total of 22 stores participated, including well-established clothing stores and cafes. It will be an electronic coupon that can be used just by presenting the smartphone screen at the store. Coupons will be distributed on the web media "Ameyoko style" site, which communicates the charm of Ameyoko from a unique perspective that is closely related to the local area.
---
---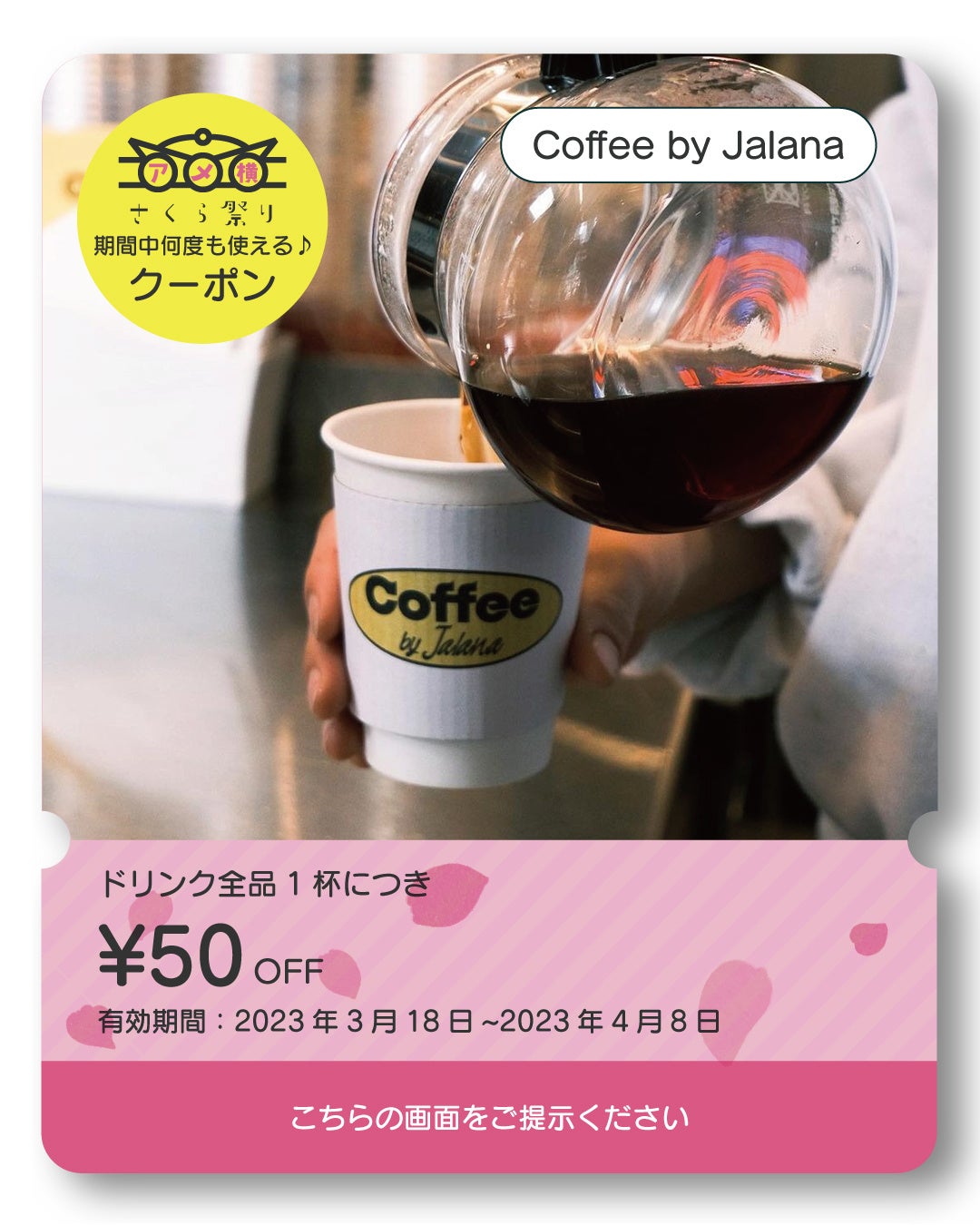 <Coupon usage period> March 18, 2023 to April 8, 2023
<List of participating stores> (*In no particular order) Albuquerque/Ishihara Shoten Main Store/Ishihara Shoten ONEANDHALF/Iseoto/Gift Station/Kojimaya/CoffeebyJalana/Jalana Ameyoko-dori Store/Jalana Okachimachi Ekimae-dori Store/Daito Shoten/T's Parfums/ TS Horiuchi / Freak Market / Masuya Bag / Yokohama Hatter / Yoshikiri / Yoshiya / ONELOVE / London Sports Ameyoko / London Sports Marcel /
<Coupon distribution page>
https://ameyokostyle.com/magazine/sakura-matsuri/
<Ameyoko style>
Site: https://ameyokostyle.com/
Instagram: https://www.instagram.com/ameyoko_style/
◆Media Art Exhibition "BOT-ON"◆ (Until March 19, 2023)
Prior to the Sakura Festival, a media art exhibition will be held in the Ameyoko Plaza shopping district by young artists "Mischief Creative Group URO". The work is scheduled to be live-streamed 24 hours a day, with a live performance of "printing shit on toilet paper and flushing it with water". We are also working to reprocess toilet paper (recycled pulp) into fuel and reuse it as a sustainable resource. The exhibition aims to revitalize the shopping district by utilizing vacant stores and involving young people, and we plan to continue working to support young people, such as recruiting young entrepreneurs and creators.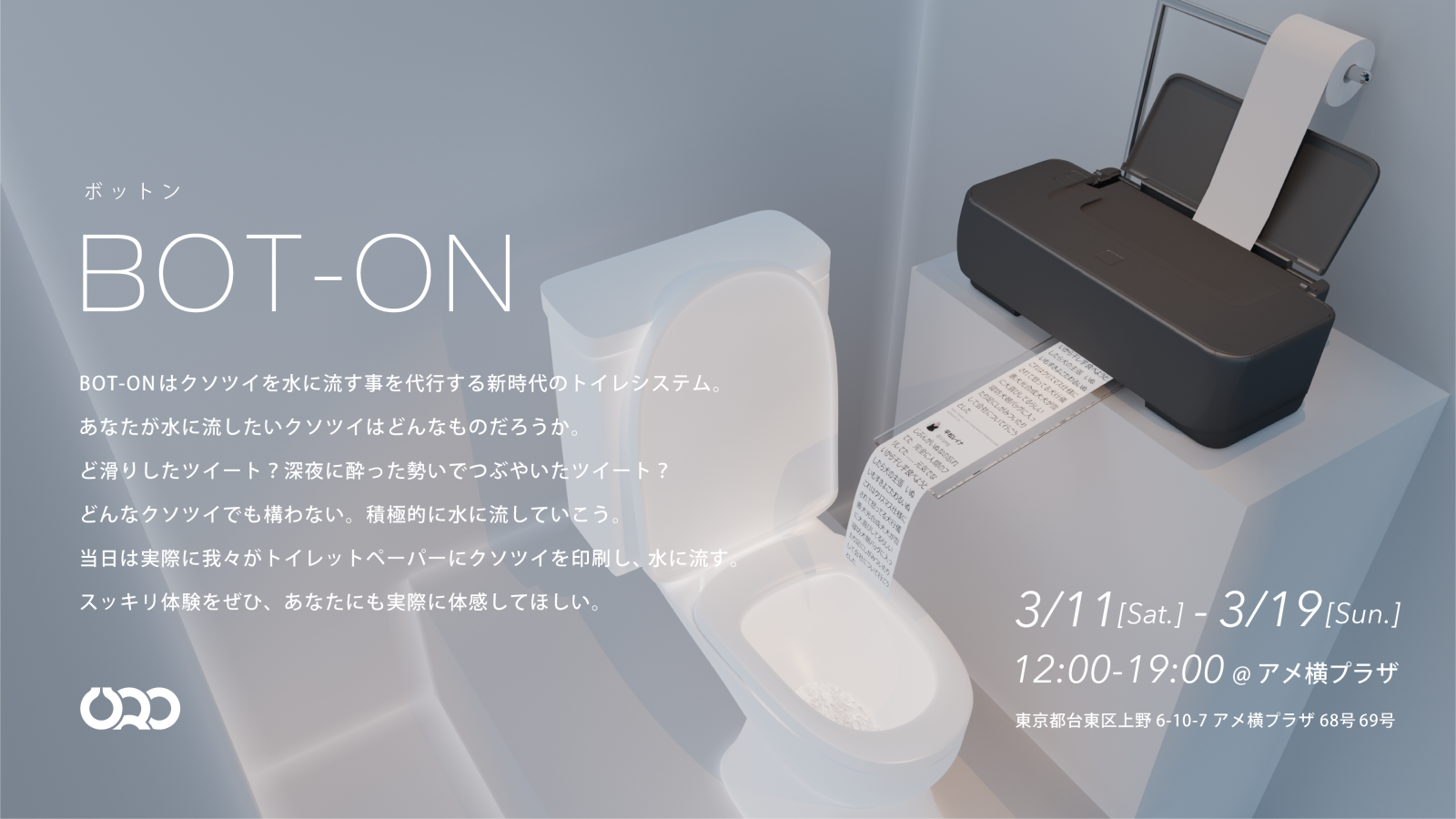 ■ Special site (You can participate in the live performance from this site.)
https://uro.monster/bot-on
<Title> BOT-ON
<Description> BOT-ON is a toilet system of the new era that acts as a substitute for flushing shit. I wonder what kind of shit you want to throw in the water. A tweet that slipped? A tweet that was tweeted in a drunken mood late at night? We want you to experience the refreshing experience yourself.
<Duration> 3/11 (Sat)-3/19 (Sun) 12:00-19:00
<Location> 68-69 Ameyoko Plaza, 6-10-7 Ueno, Taito-ku, Tokyo 110-0005
Mischief creative group URO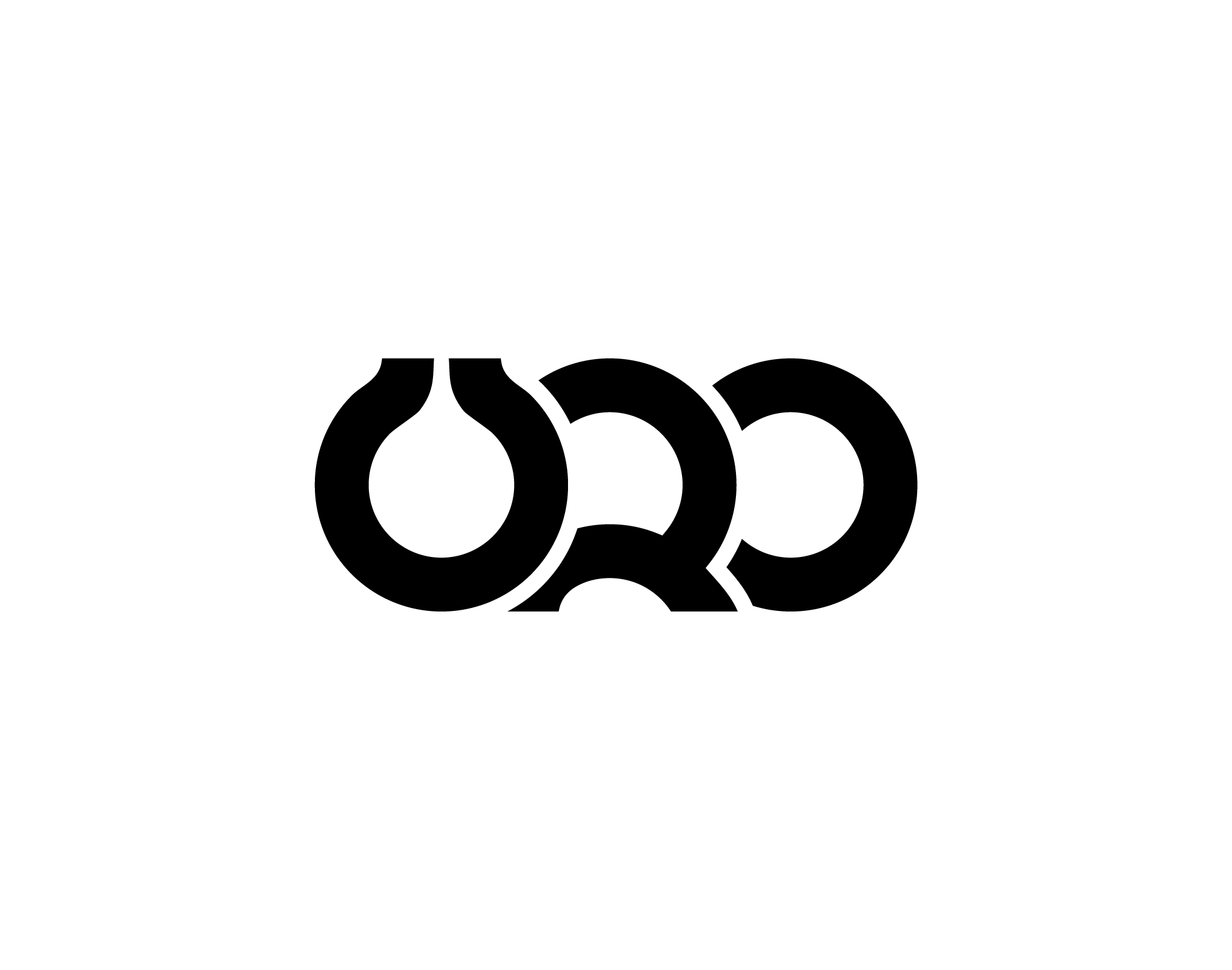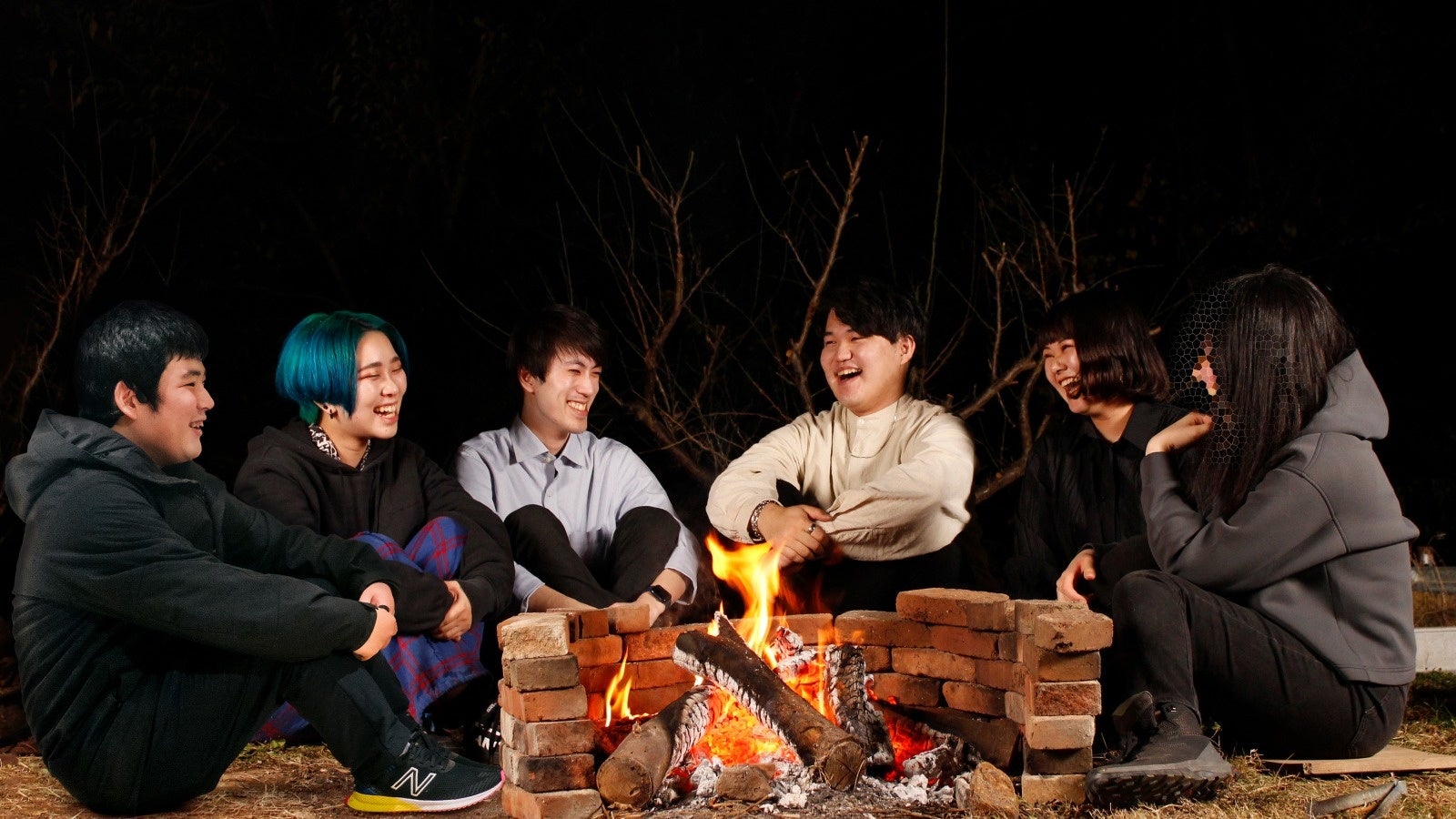 Formed in April 2021 when all members became members of society. A creative group consisting of 6 Generation Z members with different backgrounds and specialties. As a prank, he sets up works of art in "the gaps in the world" that the majority of people in the world do not pay attention to. Members are from Digital Hollywood University or related.
In the future, Ameyoko plans to hold events not only for young people, but also for families and child-rearing support.