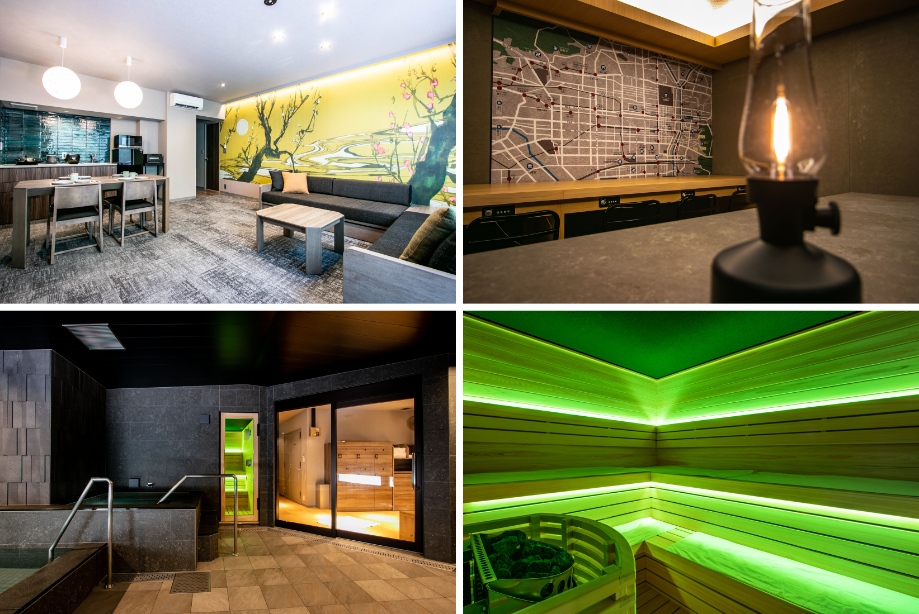 SQUEEZE Co., Ltd. will open its 25th and 26th lifestyle hotels, "Minn Gion" and "Minn Ueno Shin-Okachimachi," in August 2023. At "Minn Gion", we have set up a private spa and sauna exclusively for guests, the first Minn brand, where you can spend a luxurious time to refresh your mind and body. In the tourism market, which is showing signs of recovery, we will provide a comfortable travel base for more customers from Japan and overseas.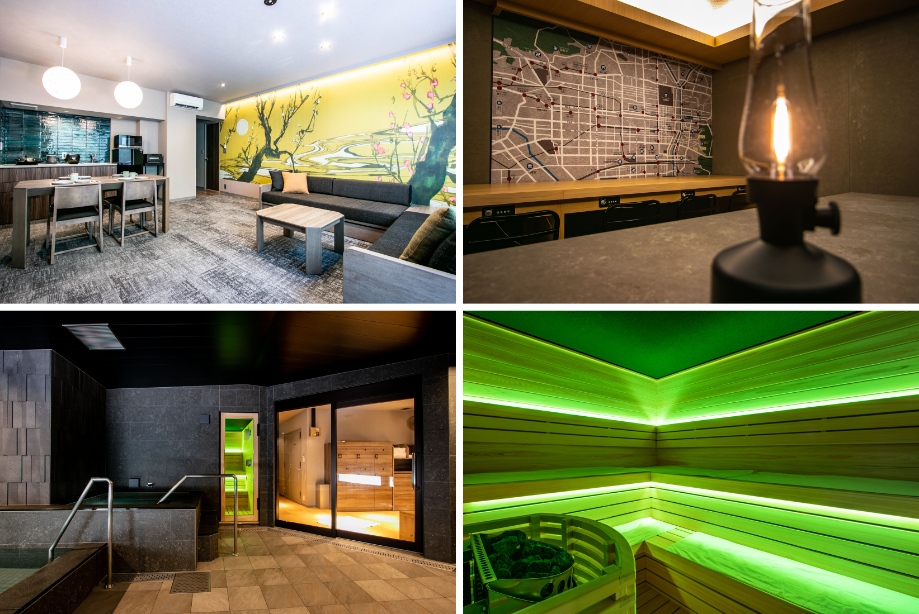 About lifestyle hotel "Minn – your second home"
"Minn" is a word that combines "everyone" for a group or family and "inn", which means accommodation facility, and is a hotel brand with the concept of "everyone can stay together" with your precious family, friends, and lovers. is. We offer a relaxing space that makes you feel like you are at home, mainly in rooms of 25㎡ or more with a kitchen. We are expanding our business to Tokyo, Osaka, Hokkaido, Kanazawa and Kyoto. The possibilities are endless, not only for sightseeing, but also for long-term business stays, home parties, and girls' nights out. You can enjoy your own Minn life according to the scene.
■ Facility page
https://staytuned.asia/brands/minn/
About the two facilities that will open this time
---
---
Minn Gion <br>Location: 342-3 Miyoshi-cho, Higashiyama-ku, Kyoto
Maximum capacity: 136 people Opening date: August 4, 2023
URL: https://staytuned.asia/brands/minn/hotels/minn-gion/
"Minn Gion" is an accommodation facility located in the calm north area near Sanjo, facing Hanamikoji Street. Gion Shirakawa, a famous cherry blossom viewing spot, is nearby, and you can enjoy the colorful scenery of each season, such as cherry blossoms in spring and hydrangeas in early summer. In addition, it is located in a location where you can easily stroll through the good old streets of Kyoto, such as the Gion Ochaya District, Shijo, and Yasaka Shrine areas, which are the center of Kyoto sightseeing.
Minn Ueno Shin-Okachimachi <br>Location: 4-24-3 Taito, Taito-ku, Tokyo
Number of rooms: 25 Maximum capacity: 94 people Opening date: August 1, 2023
URL: https://staytuned.asia/brands/minn/hotels/minn-ueno-shinokachimachi/
"Minn Ueno Shin-Okachimachi" is located in a perfect location, just a 1-minute walk from Shin-Okachimachi Station and close to Tokyo's tourist attractions Ueno, Asakusa, and Akihabara. The spacious guest rooms are equipped with a kitchen, and the spaciousness promises a comfortable stay. It is ideal for families and group trips, and has a lot of tatami spaces, creating a relaxing time wrapped in a Japanese atmosphere. In addition, smart locks that do not require handing over of keys and check-in/check-out using your own mobile device ensure a smart and comfortable stay.
Once you step out of the facility, a retro shopping street called Satake Shopping Street spreads out right next to you. The townscape, which is rich in tradition and modernity, such as coffee shops with a good old atmosphere and Edo wind chime makers, will give visitors a new enjoyment.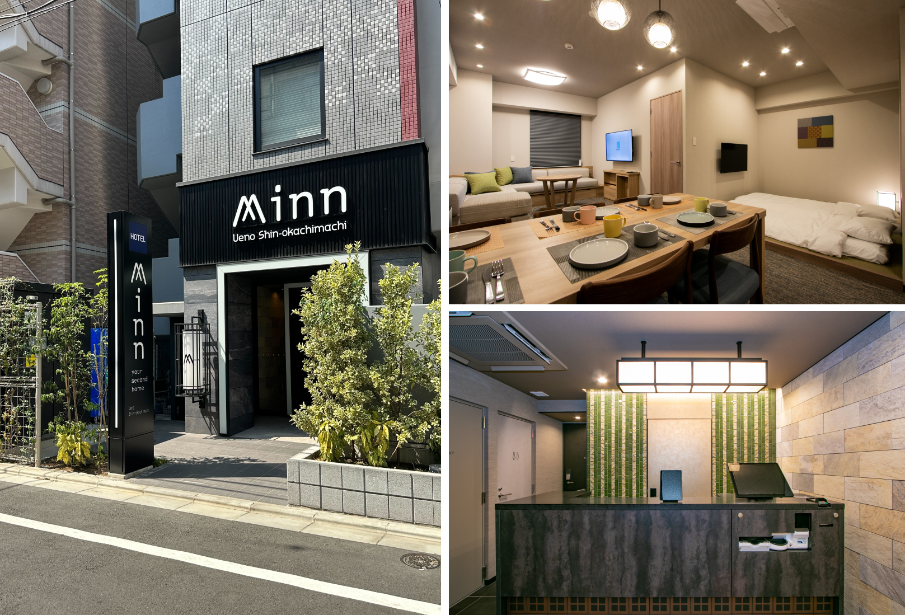 "Cloud management solution" that increases the value of space and time
For the two newly opened facilities, we are utilizing the "cloud management solution," which is a feature of our hotel management. Remote concierges affiliated with SQUEEZE Asia, which was established in Phnom Penh, Cambodia in 2019, and home workers in Japan and overseas will check in and out of customers online, accept reservations, respond to calls and messages, manage room inventory, We are building a system that can support a wide range of operations such as cleaning work management. In addition, by using the cloud accommodation management system "suitebook" developed in-house for these correspondences, it is possible to efficiently respond to guests and manage cleaning without omissions even from remote locations.
By promoting a "cloud management solution" that utilizes human resources from overseas bases and a hotel management system developed in-house, front desk operations and marketing operations for multiple hotels can be centrally managed remotely (remotely), increasing productivity. , we would like to contribute to solving the problem of shortage of human resources in the accommodation industry and smooth multilingual support for the increasing number of inbound tourists.
■ Services provided by SQUEEZE
https://squeeze-inc.co.jp/services/
List of operating facilities
◆Minn – your second home
【Hokkaido】
Minn Chitose 2-1-1 Kashiwadaiminami, Chitose, Hokkaido
【Tokyo】
Minn Kamata 5-18-18 Nishikamata, Ota-ku, Tokyo
Minn Ueno 1-19-5 Higashi-Ueno, Taito-ku, Tokyo
Minn Asakusa 1-13-12 Hanakawado, Taito-ku, Tokyo
Minn Ueno Iriya 2-34-5 Iriya, Taito-ku, Tokyo
Minn Akihabara 1-22-3 Taito, Taito-ku, Tokyo
Minn Machiya 1-6-9 Machiya, Arakawa-ku, Tokyo
Minn Higashiueno 5-22-4 Higashiueno, Taito-ku, Tokyo
Minn Nishikasai 3-13-17 Nishikasai, Edogawa-ku, Tokyo
Minn Kasai 3-32-13 Nakakasai, Edogawa-ku, Tokyo
Minn Nihonbashi 5-1 Hisamatsucho, Nihonbashi, Chuo-ku, Tokyo
Minn Kappabashi
Minn Ueno Okachimachi
【Osaka】
Minn Juso 1-17-2 Jusohoncho, Yodogawa Ward, Osaka City, Osaka
Minn Kita Umeda 6-12-19 Fukushima, Fukushima-ku, Osaka-shi, Osaka
Minn Shin-Osaka 1-21-29 Higashinakajima, Higashiyodogawa Ward, Osaka City, Osaka
Minn Higashi-Umeda
【Kyoto】
Minn Nijo Castle
Minn Gion
[Nagano]
Minn Karuizawa 735 Shiozawa, Nagakura, Karuizawa Town, Kitasaku District, Nagano Prefecture
【Ishikawa】
Minn Kanazawa 2-28 Kamitsutsumicho, Kanazawa City, Ishikawa Prefecture
◆ Theater
【Hokkaido】
Theatel Sapporo 3F F-45 Building 5-8 South 4 West Chuo Ward Sapporo City Hokkaido
【Tokyo】
Theatel Haneda 5-23-7 Haneda, Ota-ku, Tokyo
Theatel Haneda II 4-4-6 Haneda, Ota-ku, Tokyo
◆ KARIO
KARIO Sasazuka 1-56-7 Sasazuka, Shibuya-ku, Tokyo
◆tower eleven hotel / onsen&sauna (Tower Eleven Hotel)
Hokkaido Kitahiroshima City F Village 228-1 Esconfield Hokkaido
About SQUEEZE Inc.
Company name: SQUEEZE Co., Ltd.
Location: 3rd Floor, Daiichi Aoyama Building, 3-3-7 Kita-Aoyama, Minato-ku, Tokyo Representative: CEO Shinichi Tatebayashi Established: September 2014 Business description: Providing solutions for idle real estate and accommodation facilities, opening and management consulting, Development and sales of cloud-based accommodation management system "suitebook" for accommodation operators, planning and operation of smart hotels, and provision of remote customer service, etc.
URL: https://squeeze-inc.co.jp