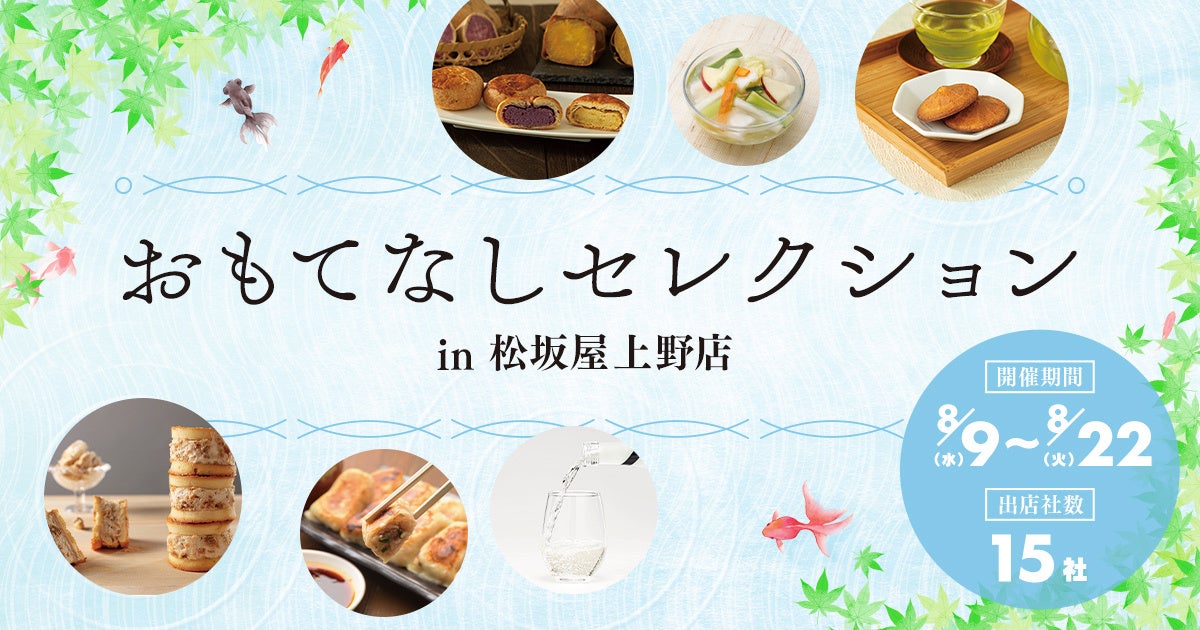 Local gourmet dishes from all over Japan, such as this year's Grand Prize winner "NOUGAT°C Sandwich", are on sale for a limited time only!
In the program "OMOTENASHI Selection" (hereinafter referred to as "Omotenashi Selection"), which discovers and certifies excellent Japanese products and services and disseminates them both domestically and internationally, the Omotenashi Selection award-winning products will be sold for a limited time at the Matsuzakaya Ueno store in Tokyo in 2023. It will be held from Wednesday, August 9th.

This time, which will be held for the first time in three years, 15 companies that have won the Omotenashi Selection will participate. We will sell a lot of gems that shine with the skill.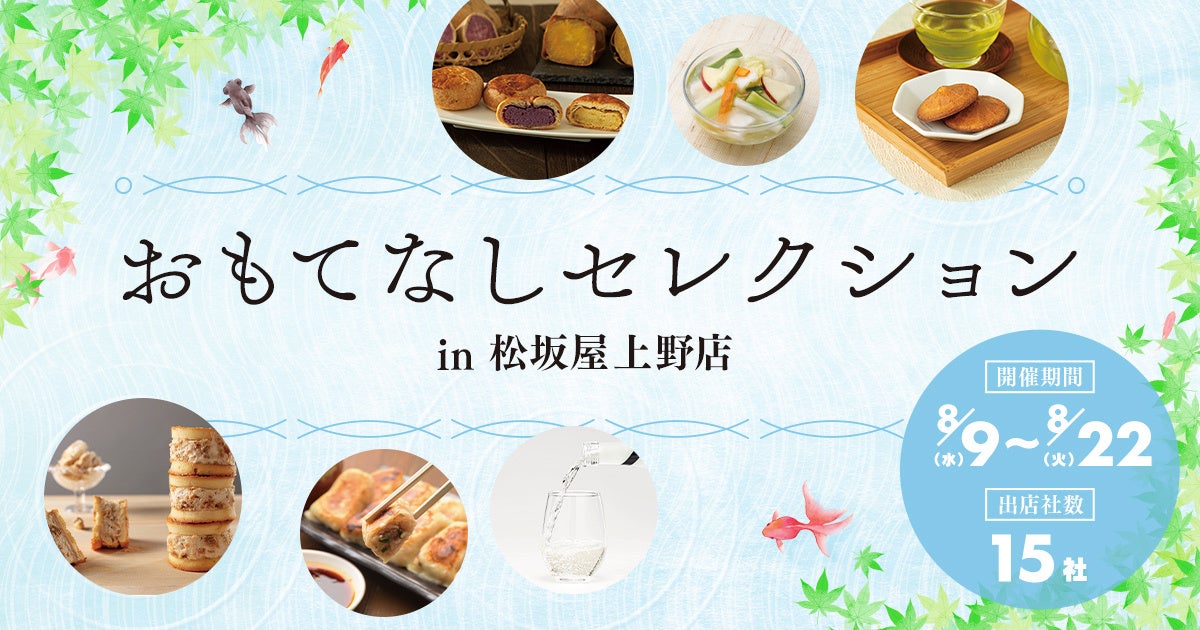 The Ueno/Okachimachi area, where the Matsuzakaya Ueno store is located, is a lively area that attracts many domestic and foreign tourists due to its convenient access to Narita Airport and the Ameyoko shopping street, which is full of the atmosphere of downtown Tokyo. This POP-UP will be held for two weeks at the event space at the entrance of the first floor of the Matsuzakaya Ueno store, which is crowded during the summer vacation season. We usually have a large selection of products that are only available through mail order, and products that you can only find at local stores.
It will be a valuable opportunity to meet products with "unique Japanese appeal" carefully selected by foreign experts, so please invite your friends and family and come visit us.
Detailed information
Name: Omotenashi Selection in Matsuzakaya Ueno
Dates: August 9, 2023 (Wednesday) to August 22, 2023 (Tuesday) *2 weeks
■Place: Matsuzakaya Ueno store 1F event space (north exit arcade)
(3-29-5 Ueno, Taito-ku, Tokyo 110-8503)
■Holding content: Product sales *Hospitality selection award-winning products, etc.
---
---
■ Participating companies: 15 companies
<Gourmet>
・Tenshin Dining Co., Ltd. (Tokyo) | NOUGAT ℃ Sand Awarded the highest gold award this year
・ Topsert Co., Ltd. (Tokyo) | Rokusuiren Matcha Gateau Chocolat
・Kashidokoro Watanabe Co., Ltd. (Kagoshima Prefecture) |
・Heiji Senbei Co., Ltd. (Mie Prefecture)|Heiji Senbei
・Daiichi Bussan Co., Ltd. (Tokyo)|Water kimchi
・Gyoza Specialty Store Tsumugiba (Osaka) | Kofun King Gyoza
・ Farmers and condiment tenants (Sugisui Association) (Ishikawa Prefecture) | A spoonful of tenants "Imura soy sauce and brown rice koji"
・Digitame Co., Ltd. (Tokyo) |
・SAKE Generation Co., Ltd. (Tokyo) | ICHID° Premium Sparkling Sake
<Cosmetics>
・Shizendo Japan Beauty Laboratory Co., Ltd. (Tokyo) | Sakura Snow Skin Natural 3D Face Mask
・Actifree Co., Ltd. (Tokyo) | PW Herb Acne Water
・AZseed Japan Co., Ltd. (Miyagi Prefecture) | Azuspread bath salt Put it in the bath.
<Interior/Fashion>
・ Ran and Tsuki Co., Ltd. (Tochigi Prefecture) | Tsuki no Kaori
・K Company Co., Ltd. (Hokkaido) | Kinuko Premium
・KAMAKURA HANDS CRAFT (Kagawa Prefecture) | Sakura Mini Cargo Bag
Introduction of products for sale *Partial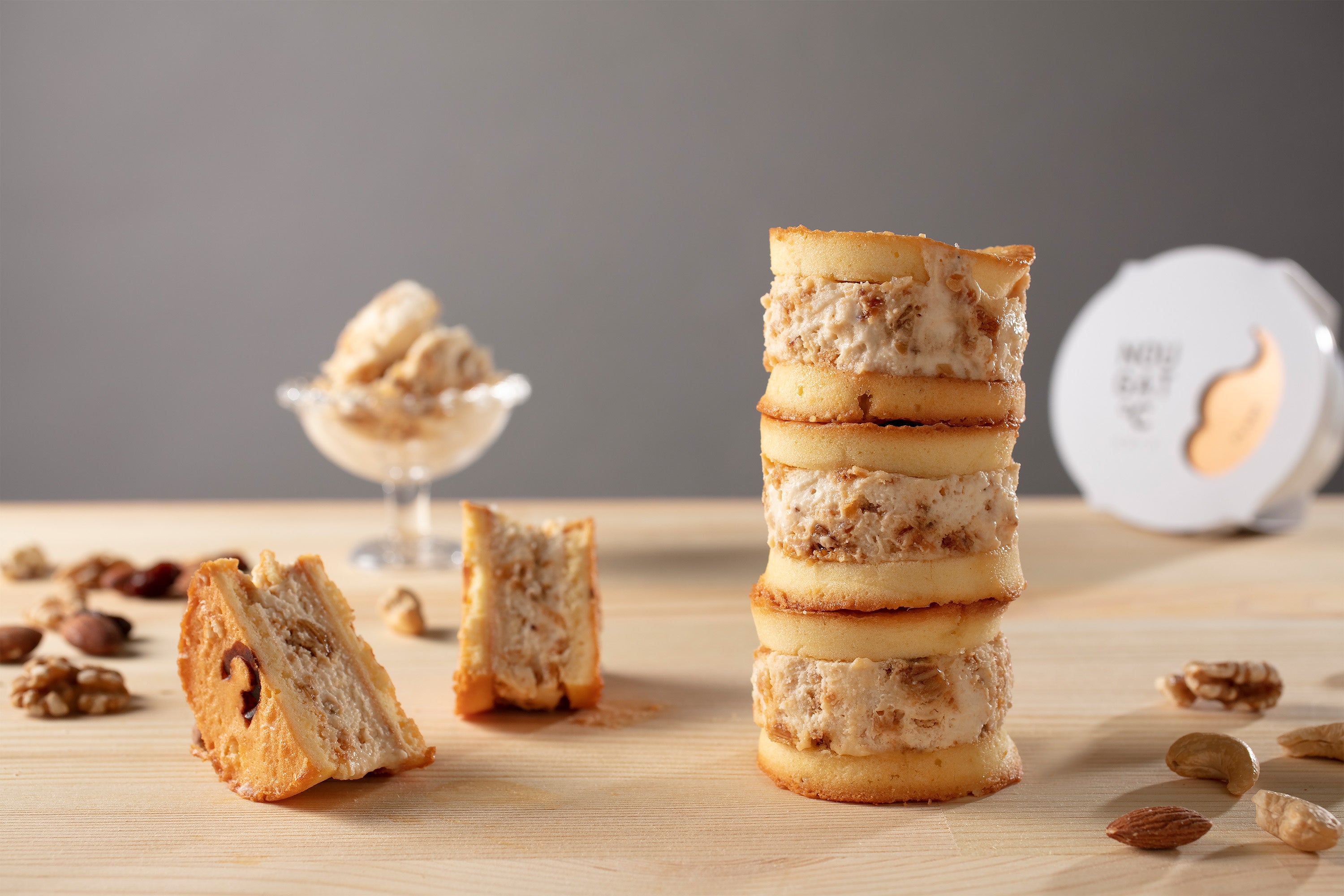 ・NOUGAT℃ Sand Awarded the highest gold award this year
An evolutionary nougat glacé with fragrant crushed almonds and caramel nougat wrapped in meringue. Immediately after taking it out of the freezer, the ice cream is cool and cold. When thawed, it turns into a smooth mousse-like texture, and you can enjoy your favorite texture at the timing of eating.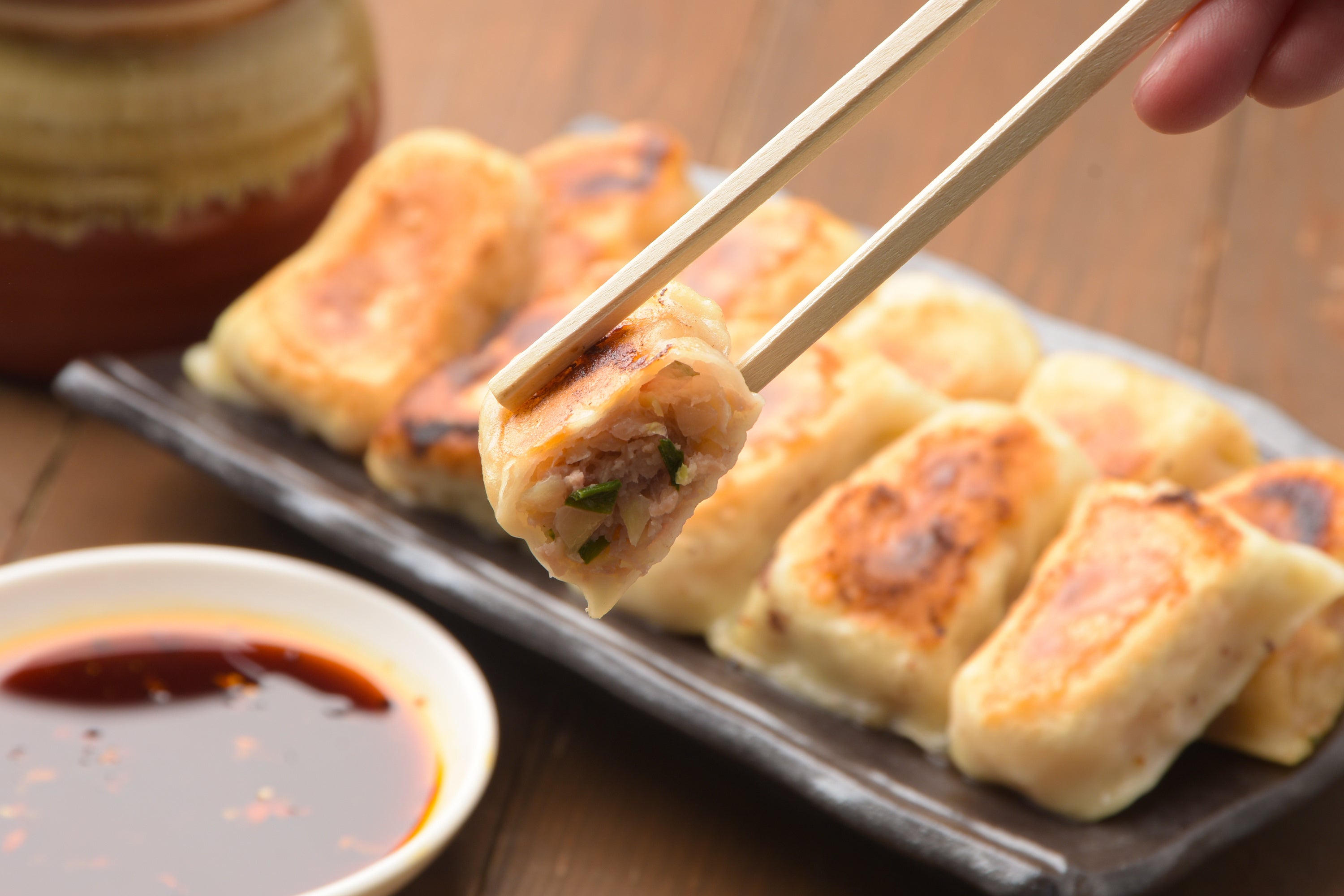 ・Kofun king dumplings
Gyoza Specialty Store Tsumugiba's original handmade gyoza that does not use any additives. Crispy on the outside, chewy and chewy. The juicy juiciness of the red meat of the domestic pork that overflows from the inside and the sweetness of the domestic cabbage are perfectly balanced. The "keyhole-shaped burial mound"-shaped dumplings, inspired by the local World Heritage site "Mozu-Furuichi Burial Mounds," are sure to be a hit with family and friends.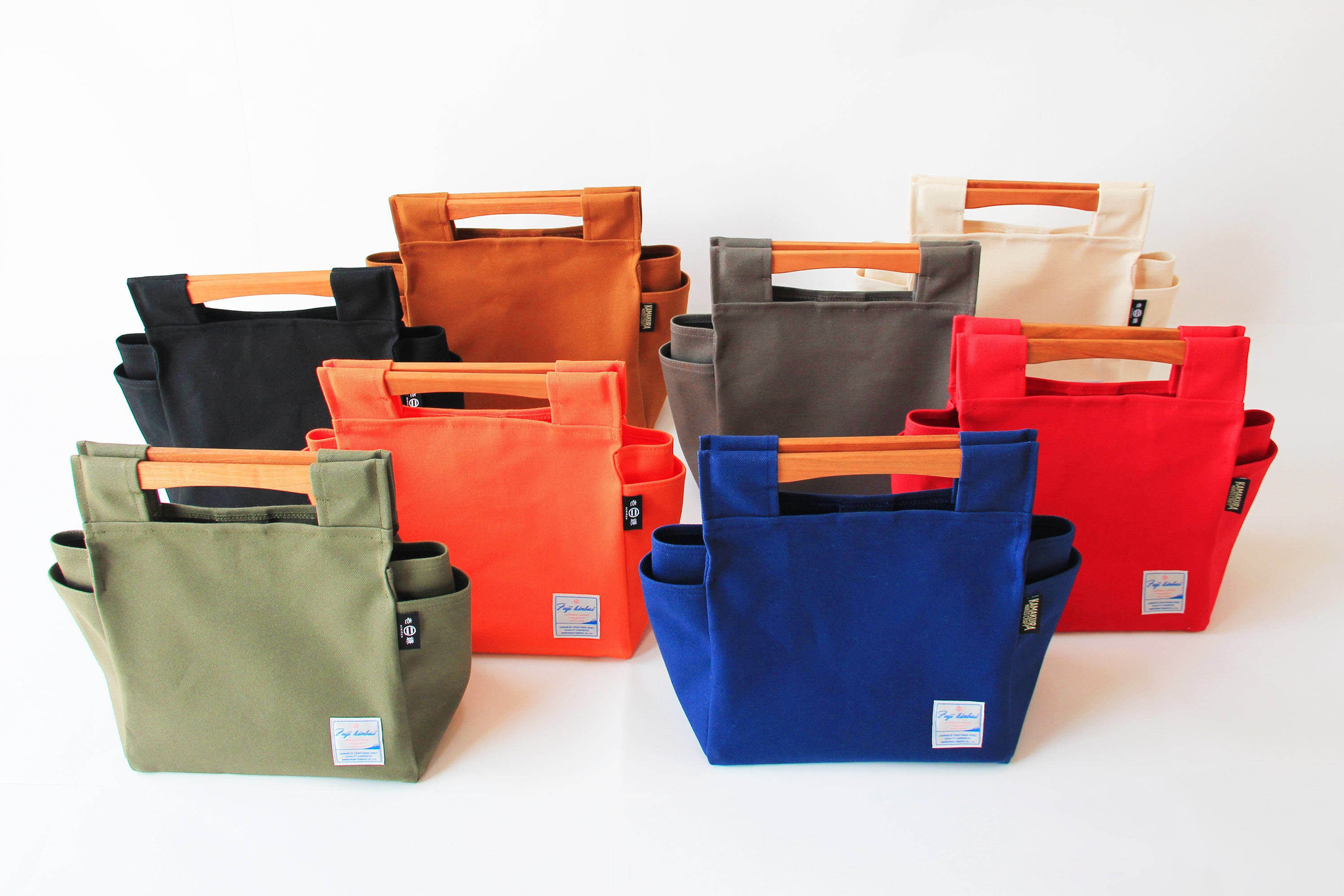 ・Sakura Mini Cargo Bag
This bag is made of 100% cotton canvas and incorporates natural cherry trees. Based on "canvas", we pursued durability that can be used roughly in daily life by using "cherry tree" with excellent durability for the handle. The side pockets are designed to hold PET bottled beverages comfortably without compromising the shape of the bag.
What is OMOTENASHI Selection?

The Omotenashi Selection is an award established in 2015 with the aim of discovering excellent Japanese products and services that are full of the spirit of hospitality and disseminating them to the world. A foreign expert living in Japan conducts a physical examination, and the products and services that are recognized as "full of charm unique to Japan that we want to convey to the world" are certified as Omotenashi Selection award-winning products and services.
https://omotenashinippon.jp/selection/