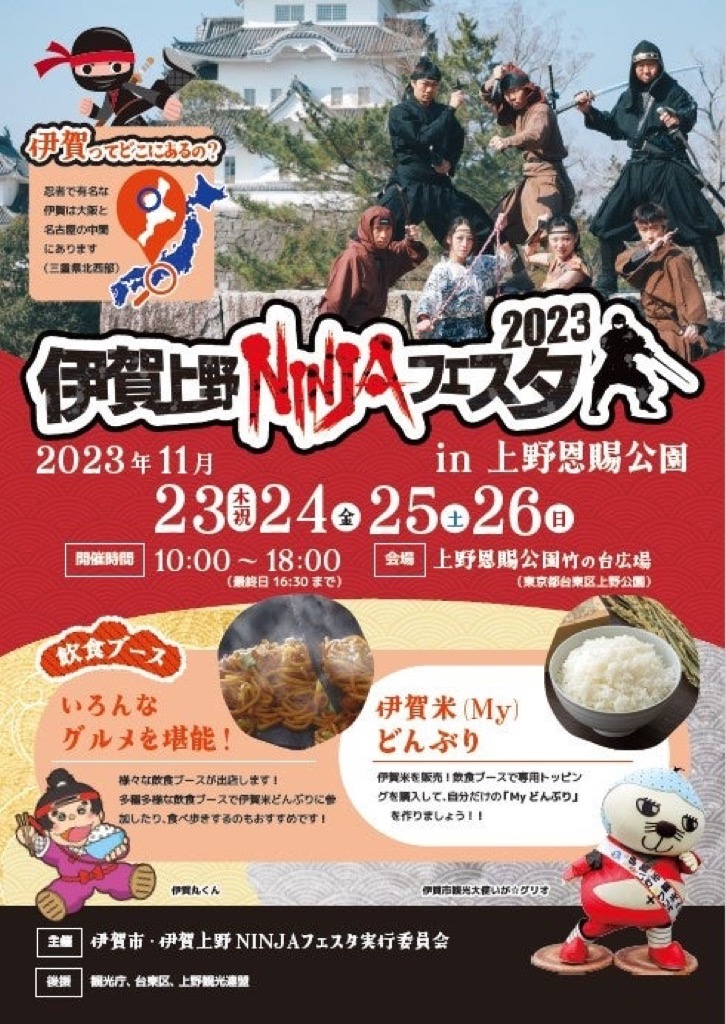 NINJA is attracting a lot of attention not only in Japan but also around the world.

For four days from November 23rd (Thursday/holiday) to 26th (Sunday), we will be holding a limited-time event "Iga Ueno NINJA Festa in Ueno Park" where you can experience the charm of Iga City, Mie Prefecture, which has been declared a "Ninja City". It will be held.

This year as well, the Iga-ryu ninja will put on a powerful performance at the venue. Experience the charms of various ninja experiences, Iga food, traditional crafts, and more.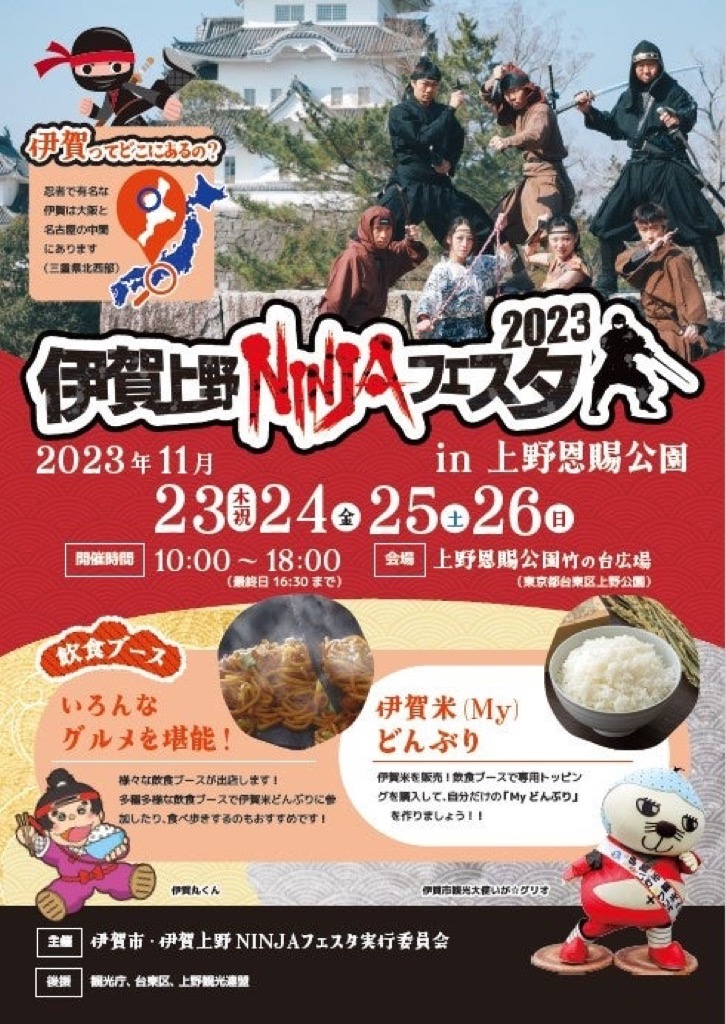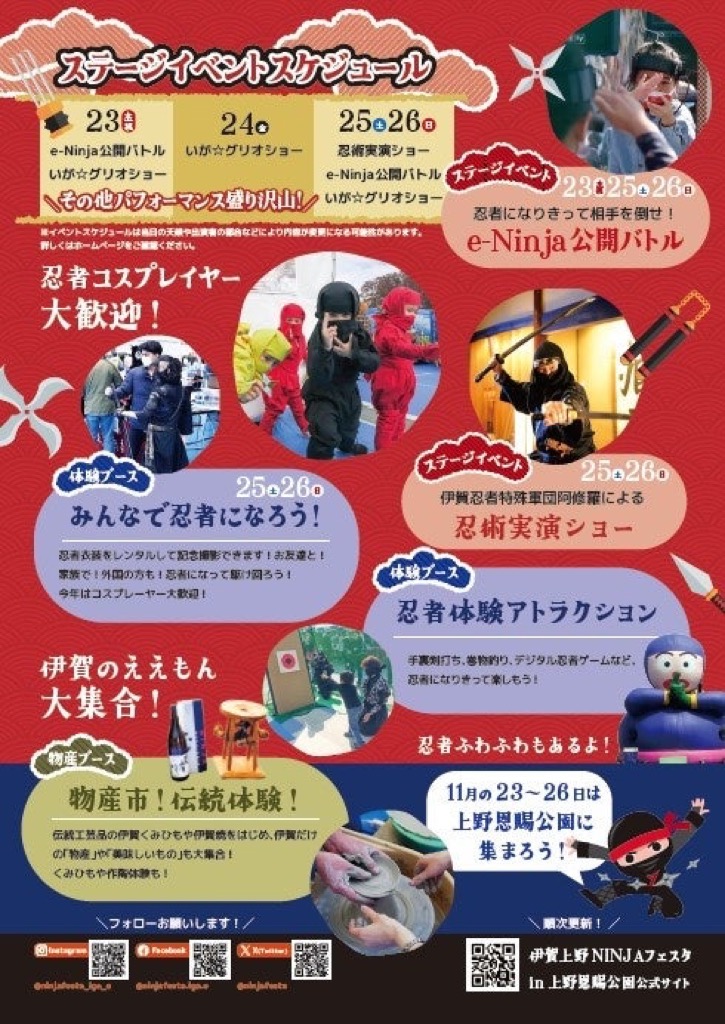 Iga Ueno NINJA Festa in Ueno Park 2023
【event date】
November 23rd (Thursday/Holiday), 24th (Friday), 25th (Saturday), 26th (Sunday), 2023
10:00-18:00 (until 16:30 on the last day)
【Venue】
---
---
Ueno Park Takenodai Square (Taito-ku, Tokyo)
[Stage event]
・Iga Ninja Special Corps Asura's impressive ninjutsu demonstration show (25th and 26th)
・Iga City Tourism Ambassador Iga☆Grio Show (23rd, 24th, 25th, 26th)
・e-Ninja public battle (23rd, 25th, 26th)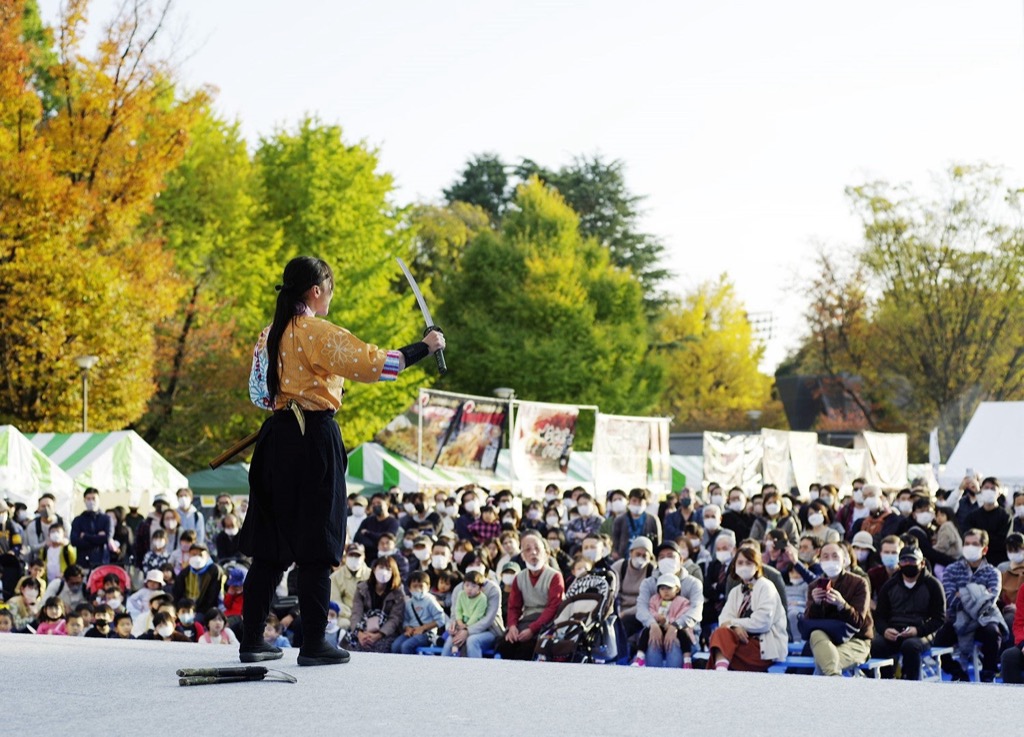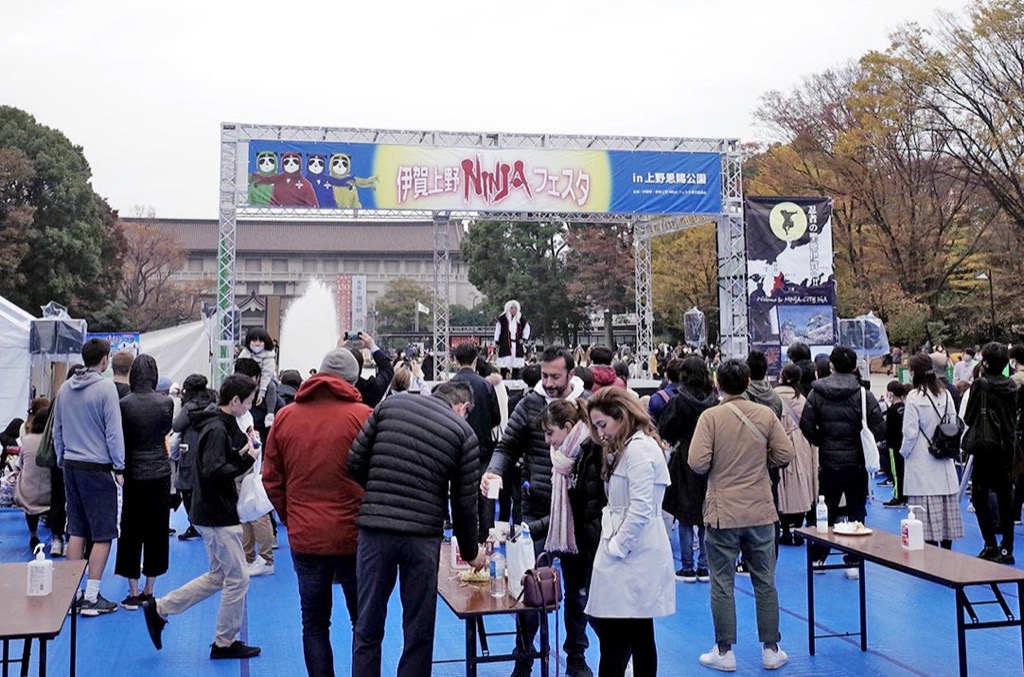 [Experience booth]
Let's all become ninjas (Ninja costume rental) (25th and 26th)
Ninja experience attractions (shuriken throwing, scroll fishing, etc.) held every day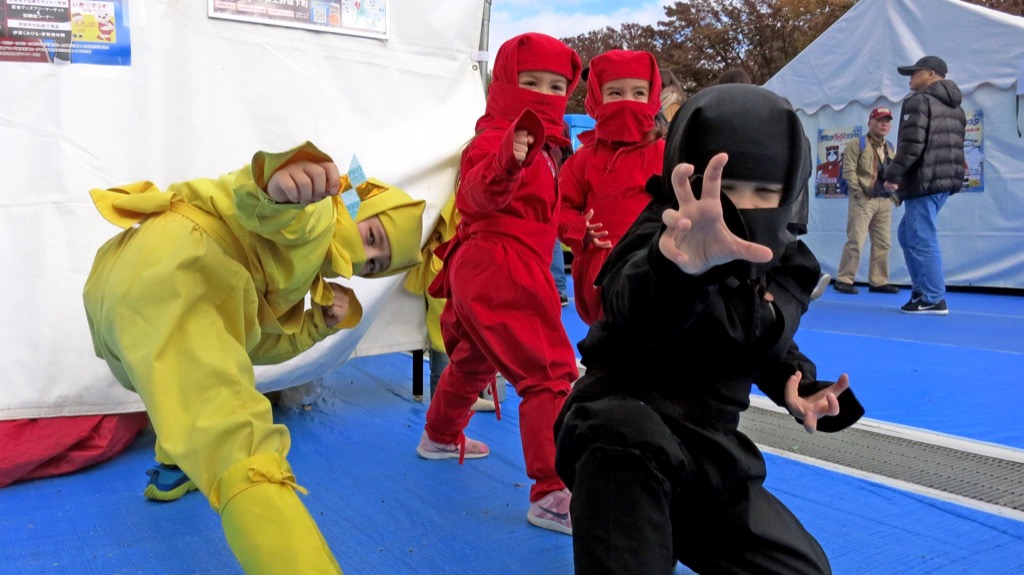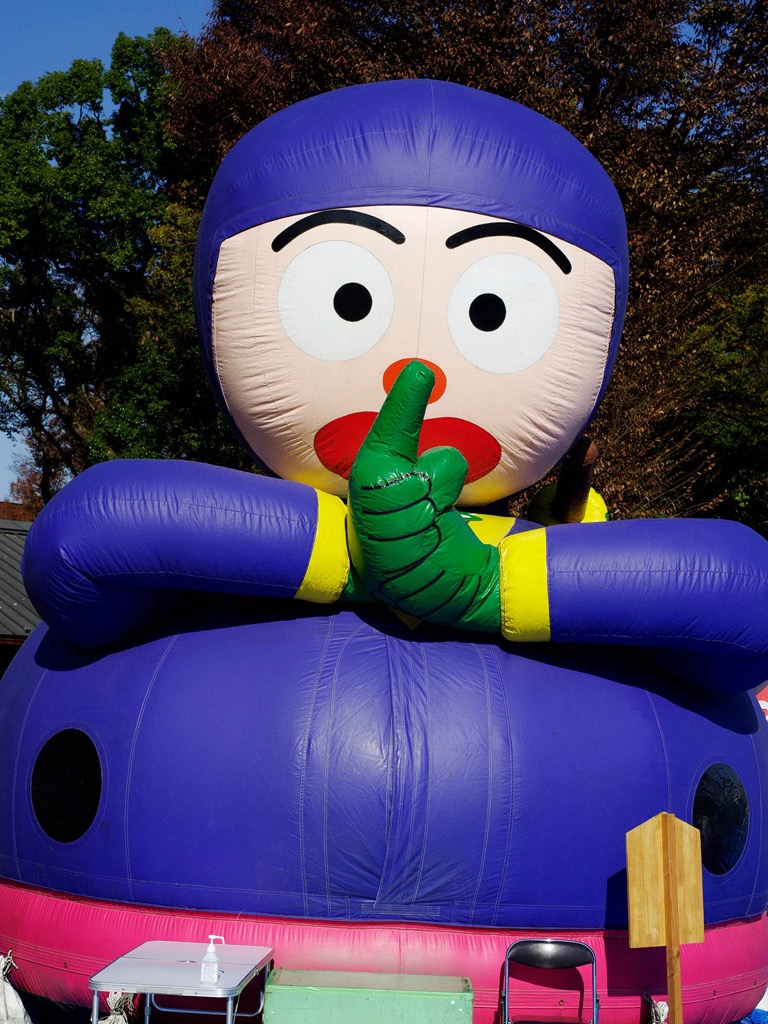 [Product booth]
Iga kumihimo (experience included)
Iga ware (experience included)
Iga specialties (Iga sake, Iga rice, Japanese sweets, etc.)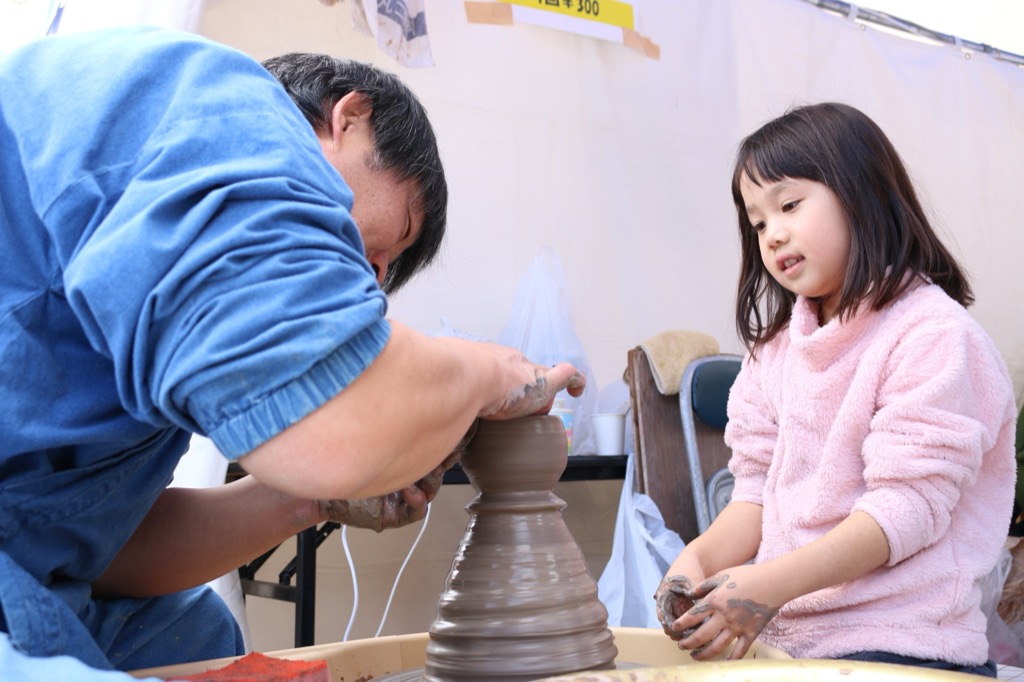 [This year's top picks! ]
The first "Iga Rice Donburi'' is a rice bowl made from Iga rice that has been certified as "Special A'' in the past eight taste rankings. Purchase your favorite toppings at the food booth and create your own bowl. Please enjoy Iga rice and Iga's exquisite side dishes, which have the triple signature of "taste, aroma, and stickiness.''
Iga Ueno NINJA Festa 2023 in Ueno Onshi Park HP ( https://iga-e.com/ )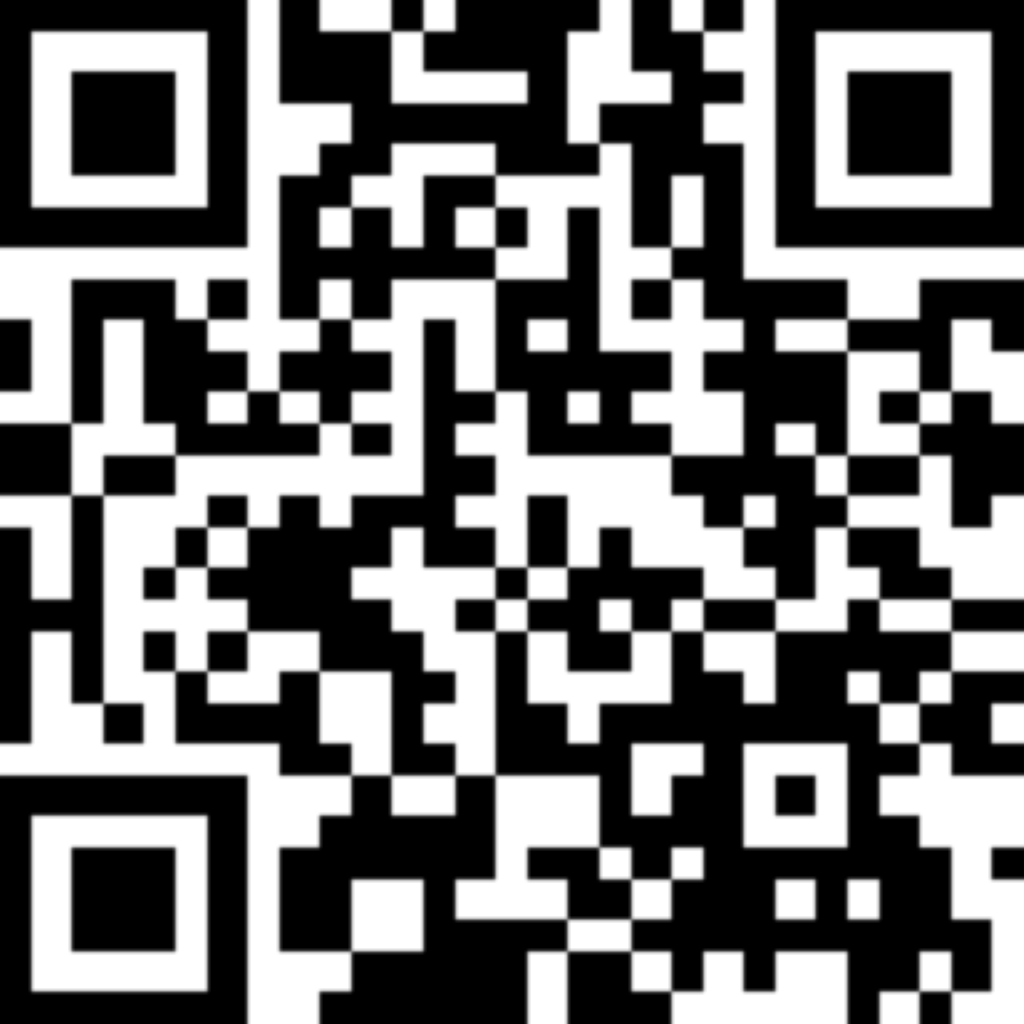 [Contact information regarding this matter]
Iga City Industrial Promotion Department Tourism Strategy Division
3184 Shijukucho, Iga City, Mie Prefecture 518-8501
Tel: 0595-22-9670 (Weekdays 8:30-17:15)
fax 0595-22-9695
mail kankou@city.iga.lg.jp