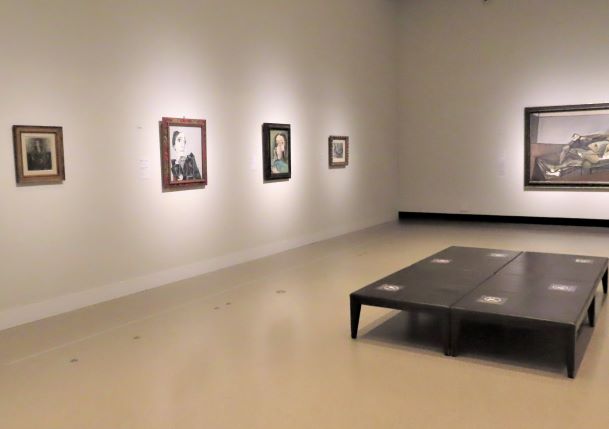 The Berlin State Berggruen Museum boasts an unparalleled collection, including Picasso.
This exhibition, which was made possible by the renovation of the Berggruen Museum, brought together a collection of 97 works, including 76 that were exhibited for the first time in Japan.
This time, we will tell you about the press preview that was held prior to the event.
Picasso, Klee, Matisse, Giacometti… The Berggruen Museum in Berlin boasts a unique collection centered on four great masters of the 20th century. The foundation was laid by Heinz Berggrühn, a collector of modern art, and the works selected by Berggrühn, who was a first-rate connoisseur, are known worldwide as gem collections due to their high quality. there is
---
---
This exhibition consists of a total of 108 works, including 97 works carefully selected from the museum's collection and 11 works owned or entrusted to Japan's national museums. This will be the first opportunity to exhibit the main works of the Berggruen Museum outside the museum, including 76 works that will be exhibited for the first time in Japan.
There are 76 works released for the first time in Japan!
The main axis of this exhibition is a group of works representing each era from Picasso's "Blue Period" to his later years. You can follow in the footsteps of Picasso's painting career through the many masterpieces of Picasso that the Berggrün Museum boasts.In addition, there are 34 paintings by Klee centering on the Bauhaus, cutouts showing the state of Matisse's later years, and Giacometti's mature period. You can enjoy the essence of creative 20th century art with the addition of human figures.
In the first chapter, "Cezanne: A Teacher of Modern Artists, " Cézanne's portraits such as "Portrait of Madame Cézanne" and "Portrait of Valier the Gardener", which Berggrühn has loved since he acquired it at an auction, are presented. Introduction.
Chapter 2, "Picasso and Black: Creation of a New Formative Language," includes works such as "Portrait of Jaume Savartes," which was painted in the latter half of Picasso's "Blue Period," as well as still life paintings from the late 1910s to the early 1920s. exhibition. In addition, by introducing three paintings by Georges Braque together, we trace the development of Cubism promoted by the close collaboration of the two artists.
About half of the works on display in this exhibition are works by Picasso, including 35 that will be exhibited for the first time in Japan. The greatest feature of this exhibition is that you can fully enjoy the masterpieces representing each era of Picasso's painting industry with this substantial volume.
Chapter 3, "Picasso Between the World Wars: Classicism and Its Destruction" and Chapter 4, "Picasso Between the World Wars: The Image of Women," feature a variety of Picasso works, including The Large Reclining Nude, which can be said to be the highlight of the exhibition. on display.
In particular, the treatment of women in Picasso's works is sometimes controversial, such as protests.
This is my personal impression, but when you face the work directly, you can definitely feel the warmth and kindness in the eyes. I hope you will thoroughly enjoy the subtleties of Picasso's emotions contained in the female figures displayed in Chapter 4.
In the final chapters 5, "Klee's Universe" and 6, "Matisse: Rest and Vitality" , works by Klee and Matisse, who are given importance next to Picasso in Berggrün's collection, will be exhibited respectively.
The final chapter consists of works by Picasso and Matisse, who established their reputation as the two great masters of the 20th century in the post-World War II period, and works by Giacometti, who reached maturity in this era. It is truly a masterpiece to see the works of these three great artists, with whom Berggrühn had direct contact, resonate in one space.
"European modern art has been greatly influenced by Japan. Without it, European modern art would not have developed.This exhibition will further advance exchanges between Japan and Europe. But I think it is very meaningful to exhibit it for the first time in Japan."
Dr. Joachim Jaeger (Deputy Director of the New National Gallery Berlin), who said he had a strong desire to introduce the museum's collection in Japan, emphasized the significance of holding this exhibition.
We are currently living in an era of turmoil symbolized by the Ukrainian War, but the works of artists who have continued to create while experiencing a great war offer us great suggestions and the vitality to survive in this era. may give you
Overview of the event
exhibition period
Saturday, October 8, 2022 to Sunday, January 22, 2023
venue
National Museum of Western Art
Opening hours
9:30-17:30
Every Friday and Saturday: 9:30-20:00
*Admission until 30 minutes before closing
closing day
Monday, October 11 (Tue), December 30 (Fri)
-January 1 (Sun), 2023, January 10 (Tue)
(However, it will be open on October 10 (Mon./holiday), January 2, 2023 (Mon./holiday), and January 9 (Mon./holiday).)
viewing fee
2,100 yen for adults, 1,500 yen for university students, 1,100 yen for high school students


In order to alleviate congestion, we will introduce a designated date and time for this exhibition.


For details and how to purchase tickets, please check the ticket information on the official website of the exhibition.
*Junior high school students and younger are free.
*Persons with physical or mental disabilities and one attendant are free of charge (please show your disability certificate when entering the building).
Exhibition official website
https://picasso-and-his-time.jp
<Past coverage article>
Love in the slums. A bouquet for humanity. [Ueno Royal Museum] "Shingo Nagasaka Exhibition Still A 'BLACK' STAR Supported by Nanboya" (~11/6) Preview Report
"Japanese art" started here. [Tokyo University of the Arts University Art Museum] Special Exhibition "Unraveling Japanese Art-Imperial Family, Treasure Box of Beauty" (~9/25) Preview report
[Venue Report] The exhibition "Finn Juhl and the Danish Chair" opens at the Tokyo Metropolitan Art Museum. There is also a special corner where you can actually sit on a chair!